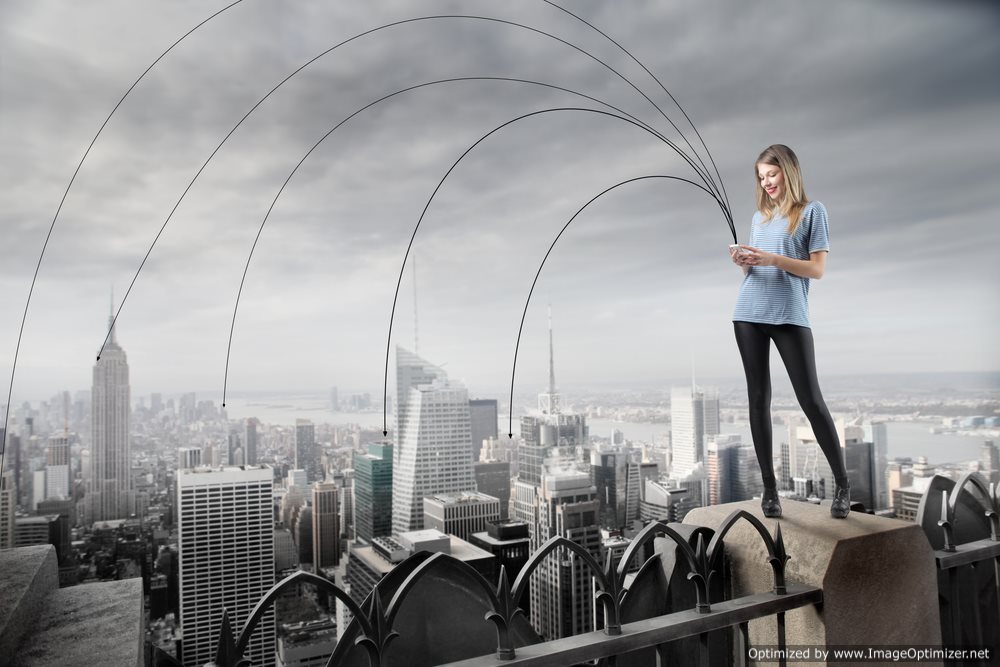 When you've started the process of website link building, you'll need to know which link building strategies actually work and which ones you can leave behind. Today, Google Penguin (the search engine's new ranking algorithm) determines your SERPs based not just on the number of your links, but also on their quality. This guide will go over link building strategies, starting with the best strategies and working our way to one strategy that most law firms are probably better off avoiding. Keep reading to find out whether your existing website link building strategy is a great idea or if you should consider other alternatives.
Law Firm Website Link Building Strategy #1: Produce Great Content
The first and best of the link building strategies, and one that almost any SEO specialist will tell you, is to create content that people want to read. If your content isn't good, it's unlikely that you'll be able to do the kind of organic website link building that leads to the best search engine page results.
Great content doesn't just mean one thing, and it doesn't have to just come in one form. Your link building strategies may rely on, for instance, producing a blog. If you're blogging, you can do a lot of website link building just by creating interesting and informative blog entries. If you're creating blog entries that are using good search engine optimization, you can attract blog visitors relatively quickly and some of them may pass your entry along. If you make Youtube videos, people can watch and comment on those videos, as well as share them.
Essentially, producing great content puts your best foot forward when you're doing website link building. It shows that you're willing to go the extra mile in your link building strategies, and that you're not opposed to giving away real, informative content for free. Don't think of your content as a giveaway—think of it as an investment in your website's future.
Law Firm Website Link Building Strategy #2: Make Something Different
With the market so saturated with legal blogs, it can sometimes be difficult to get attention when you're trying to use blogs as part of your link building strategies. Instead, consider doing website link building with some other type of medium.
Today's computer use studies show that a large number of users are currently spending more time using mobile apps than they are browsing the web. You may want to make a mobile app of your own that could help your typical clients.
Even just changing the structure of what you're doing can make your website link building more successful. For example, while many link building strategies call for using blog entries, why not make a blog that's about some different topic in the law—or even a blog for other attorneys that uses a lot of humor? That kind of content is likely to be reposted, which is the biggest rule for link building strategies.
Law Firm Website Link Building Strategy #3: Use Social Media
In 2012, social media is one of the biggest question marks in designing link building strategies. Why? Because most of the major search engines, including Google, are keeping quiet about how much weight they're assigning to links made from major social media websites like Facebook, LinkedIn, or Twitter.
While some website link building professionals believe that social media links will help your SERPs dramatically, and can point to examples of firms with good search engine placement and good Facebook pages, this correlation doesn't confirm that the Facebook links caused the high SERPs. Even so, link building strategies today would be incomplete without at least some social media presence. Whether or not this is one of the best link building strategies today, you should learn it for future use.
Law Firm Website Link Building Strategy #4: Media Coverage
It can sometimes be difficult to get bona fide media coverage for law firms, but incorporating press coverage into your link building strategies can be a great idea. One of the biggest reasons for this is that typically, daily newspaper websites are considered a relatively trustworthy source with high quality content. This means that when your website is covered by a local newspaper, you're more likely to rise in Google rankings.
The bigger the coverage you can get, the better your results will be. If, for example, your intellectual property law firm was able to get name-dropped and linked by a blogger on Wired.com, you would very likely see your search engine results skyrocket.
Law Firm Website Link Building Strategy #5: Local Directories
Since over one fifth of searches today include a local geographic search term, you'll want to do some link building with local directories. An example of a local directory that is easy to get access to is a chamber of commerce directory. Once you've been linked by several local directories, Google will associate your website more with your local area, and your search engine results for people making those geographic searches will become higher.
It's also key to include a complete profile on Google+ Local to make this website link building strategy work. It will be much easier for your website to appear early in local search results when you take steps to increase your local visibility.
A Website Link Building Strategy To Avoid: Article Marketing Services
A few years ago, many law firms started using article marketing services, or article "spinners," as part of their link building strategy. These services took one piece of content and either copied it completely or copied large pieces of it to reuse on hundreds of unrelated websites all over the internet.
Needless to say, these sites weren't really producing quality content, and Google has recently made several algorithm changes to crack down on this form of search engine optimization spam. If you use an article spinning service today, at best, you'll be wasting your money. At worst, Google will think that your website is spam and lower its page rankings accordingly.
Comments
comments