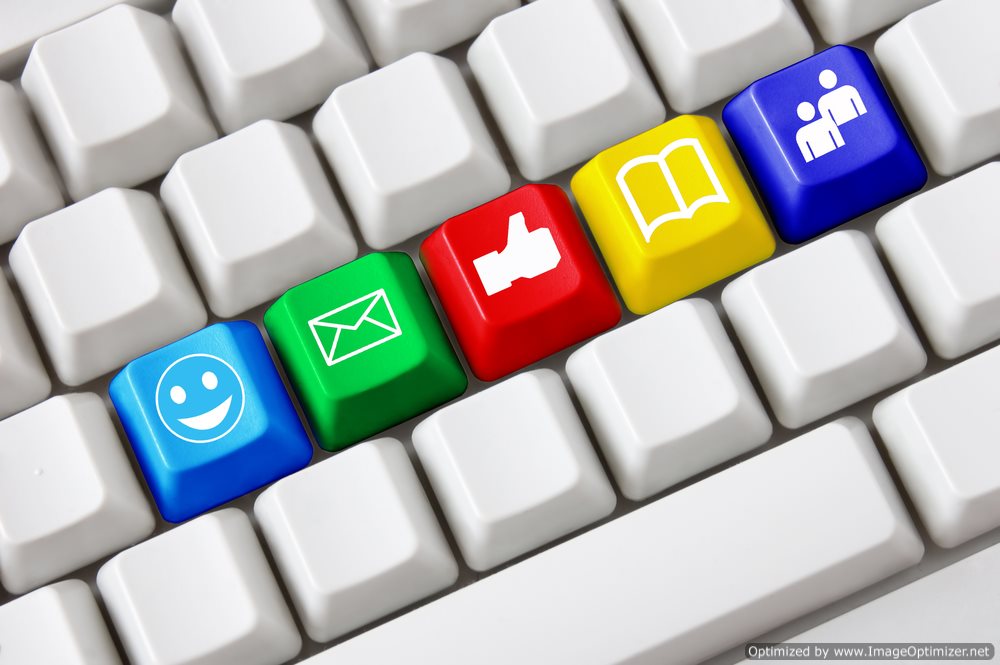 Every website inbound link that Google indexes contributes to where your website appears in search rankings. If your law firm, like 2/3 of businesses in the United States, isn't already working to build website inbound links, you need to start thinking about the future. Website inbound link numbers now account for more than half of your overall search ranking placement, and you don't want to lose out on the huge percentage of legal clients (pegged in some studies as over 80 percent!) who do research online before deciding on which attorney to hire. Keep reading to find out some easy ways to build website inbound links that work without taking up all of your time.
Sources for Website Inbound Links: The Blogosphere
Many attorneys at small law firms are already using blogs. Of those attorneys, over half report that they've gotten new client business as a direct result of their blog entries. What they may not know is that they may have gotten even more new business as an indirect result of those same blog entries.
That's because blogs are great ways to get your website linked by other attorneys and professionals in your community and beyond. Every website inbound link that you are able to build on another person's blog will help to make your search rankings better, and because most people who use searches don't search beyond the first page of results, those rankings are absolutely crucial to your firm's success.
Comments aren't the only way to get website inbound links in the blogosphere. You can also get a very high quality website inbound link by talking to a blog owner and arranging a guest post. To get a guest post, you'll usually have to be able to prove you know your stuff, either with your professional qualifications or a blog of your own. Guest blogging may prove a more difficult strategy for website inbound link building for brand new attorneys who haven't yet been able to make a name for themselves.
Sources for Website Inbound Links: Local Websites
Today, it seems like search engines haven't just gotten more complex—they've gotten smarter. That means that Google can actually tell whether your website inbound links are coming from websites that are local to you or ones that are from around the world. It might surprise you to learn that a local website inbound link is actually considered more valuable than those that are from far away. This is because Google assumes that local links are less likely to be purchased and more likely to be built through traditional networks of contacts.
If you're working to build website inbound links locally, talk to your local bar association and your local chamber of commerce. Both of these organizations are fairly likely to have some online resources for you to include a new website inbound link on. You can also talk to your local contacts, especially those with existing blogs or websites, to include you in their link directories.
Sources for Website Inbound Links: Directory Websites
If you're in need of a quick and easy way to build a website inbound link that won't require a lot of new content creation, consider posting your profile to a directory. Not all directories are high quality, and you should generally only use directory pages that have a high PageRank. If Google believes you are spamming directories, even low quality ones, with your website's address, they'll generally consider this a sign of over optimization and work to penalize your search rankings.
Sources for Website Inbound Links: Q&A Sites
Just by answering basic legal questions online, even without giving direct legal advice, you can build a number of high quality website inbound links. Question and answer websites can be standalone sites, or can be incorporated into another website, like Yahoo Answers or the Answers feature on LinkedIn.
You should use caution when answering questions on these websites, because you don't want your answer to be misinterpreted as specific legal advice. You don't want to find yourself in any legal trouble over your attempt to get a new website inbound link to help your search rankings.
Sources for Website Inbound Links: Media Coverage
As a law firm, any time you have a significant victory you should consider building a website inbound link through press coverage. You don't need to settle for fake "press release" websites that don't really have any good media contacts. Instead, build your own media contacts with daily newspapers, weekly community newspapers, community magazines, radio stations, and television stations. Every time you do an interview or a profile piece for one of these media outlets, you're likely to be able to build a website inbound link.
Because website inbound links from media sources tend to have a fairly high value compared to those coming from low to mid traffic blogs, it's worth investing some real time in getting press coverage. Besides, the benefits to your SEO aren't the only benefits you get from the press—you'll also be able to convert people directly from the website inbound link.
Sources for Website Inbound Links: Viral Buzz
One of the best ways to generate a fantastic website inbound link presence is to just get noticed by enough people that the links essentially build themselves. By creating really unique, interesting content on your own website or in the form of an infographic or app, you can get the buzz going.
Of course, it can be harder to create viral buzz than to use some of the other strategies for website inbound link building. However, viral buzz looks organic because it is organic. The links that you get from a viral marketing campaign will be natural and high value. The reason that viral buzz can work so well for attorneys is that not many other law firms are really trying viral content yet. If you're able to get in on the ground floor and really design content people want to see, you'll be streets ahead of the competition.

Comments
comments