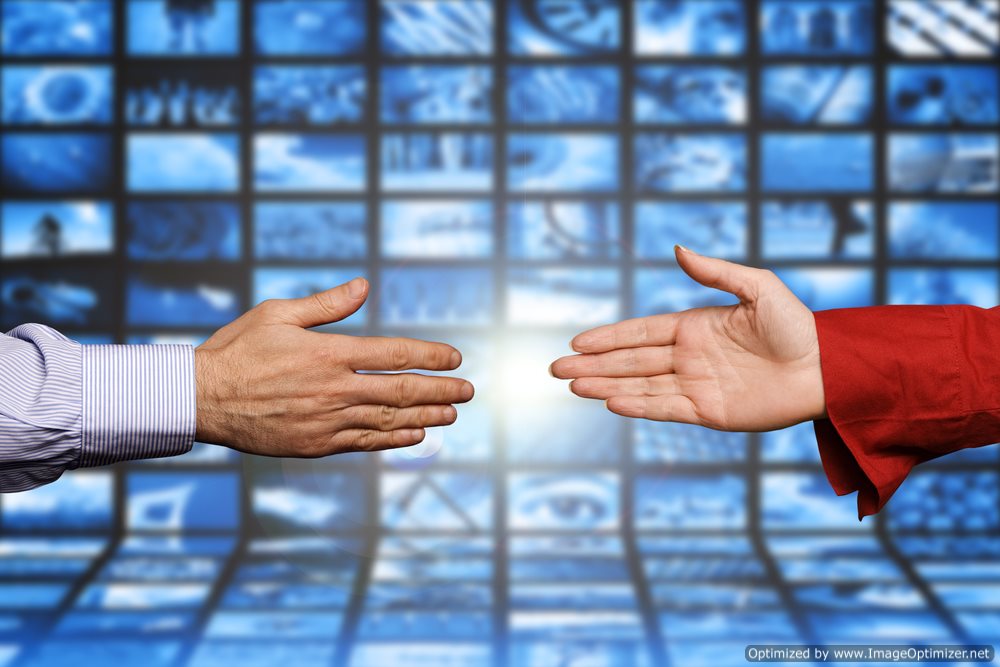 As many as 90 percent of lawyers in recent surveys have said that they have a LinkedIn page. However, the vast majority of attorneys who use LinkedIn are not using the service as well as they could be. It's not enough to just build a profile and leave. In this guide, we'll take a look at why LinkedIn is one of the best—perhaps the single best—social media service for attorneys who primarily work with business clients. We'll also look at eight different ways to maximize the value of your LinkedIn account for finding new clients and making your law firm's social media strategy work well for you.
#1: Use the Right Photograph
When you start creating your LinkedIn profile, you may be tempted to use a generic photograph of your law firm or an older headshot. The best thing that you can do to make sure that LinkedIn works well for you right away is to have a new, professional photograph taken of yourself. A more contemporary looking photograph will be more likely to draw in viewers, and will ensure that your firm doesn't look mired in the past.
If you're unsure of whether you're photogenic, the best advice is: don't worry about it, but make sure that you're hiring a photographer who knows how to make you look your best. Clients want to see that you're taking care with your appearance and that you know how to look your best in a photo—don't make the mistake of thinking that just because you're not gorgeous, you shouldn't post a realistic photo on your LinkedIn profile. Don't use older photos just to make yourself look younger—odds are, you'll also make yourself look dated.
#2: Complete Your Profile—Completely!
Your profile, complete with skills and summary, is a great place for you to make your profile stand out from a search engine optimization standpoint. You get enough words in your profile to really be able to fit in a wide array of keywords. Don't make it obvious that you're putting keywords into your profile—this will usually be off-putting to people who find you some other way than with a search engine.
Instead, make sure that the keywords fit into your content and summaries organically. Don't overload the keywords—you're better off making your profile informative and have a slightly smaller number of keywords.
#3: Don't Forget SEO In Your Headline
Make sure that when you use your LinkedIn headline, you use all of the most common terms that people might want to use to search for an attorney like you in your area. If you're not using basic SEO knowledge in your headline, you're missing out on some clients every single day when people search for attorneys using common keywords. Google weights LinkedIn results highly when looking at the reliability of websites for professionals like attorneys. Using SEO in your headline increases the chances that your LinkedIn profile will come up early in Google or Bing searches for your name or your occupation.
#4: Get Involved—Don't Be a Wallflower
Make sure that once you've completed your LinkedIn profile, you don't think that your involvement with the website is over. "Set it and forget it" isn't the key to online marketing success in the 21st century. Social media requires active participation. Many attorneys today think that their social media presence isn't succeeding, when the truth is that they just haven't really put in the effort needed to see success.
Make sure that you're posting updates routinely. You can think of LinkedIn updates as being similar to your Facebook status updates, but targeted to a different audience. Typically, the people on LinkedIn are more likely to be educated professionals, so you should frame your LinkedIn updates accordingly. If you're making routine status updates, try mixing it up a little. Ask a question, try to get discussions started. Raising questions can often be better for getting people talking than trying to say that you have all the answers.
#5: Answer Questions to Get New Clients
One of the other places that you can use LinkedIn as an attorney is the LinkedIn Questions section. In this section, people post questions that they have about different problems. Many of these problems are legal in nature, making this a good fit for attorneys looking to expand their client base. You can look at people's questions and answer them based on your own legal knowledge and understanding of local and state laws and practices.
You should always steer clear of providing direct legal advice, but you can definitely answer hypothetical questions and talk about your own experiences on LinkedIn Questions. Make sure to use basic disclaimers so that the people you're discussing legal issues with know that you are not giving legal advice without a consultation. This can be a great way to show your website's resources for dealing with common legal situations—in many cases, answering a question on LinkedIn Questions can lead directly to new client contact.
#6: Link to Your Blog Content
If you also have a legal blog, you should be linking to some of your blog's content on your LinkedIn account. Updates should sometimes include links to your newest relevant blog entries. However, make sure this is a step you're taking only if your blog really has quality content that might be relevant, fresh, and interesting for your LinkedIn readers. If you give them content that looks like it was just designed as search engine ranking fodder, your readers are likely to be insulted and may stop being connected to you on LinkedIn.
#7: Build Your Connections From Existing Lists
LinkedIn will let you create your list of connections in several different ways. You may want to connect in several older email addresses in the hopes of getting more connections for your LinkedIn account. Because LinkedIn provides networking opportunities, many people will simply accept nearly any LinkedIn connection request that comes from somebody they know or used to know at an earlier time.