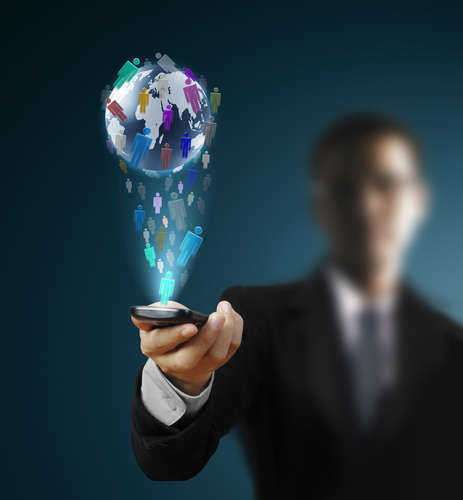 A few years ago, marketing on Facebook was something only a few law firms did, and it was considered something of a fad. Now, with recent statistics indicating that over half of American adults have a Facebook account, you can't keep overlooking Facebook marketing for too much longer. Don't worry—it doesn't have to be difficult, and if you do it right, marketing on Facebook can actually be a lot of fun for you and your potential clients. Keep reading to find out how to make it as painless as possible to start your new Facebook marketing campaign.
The Nuts and Bolts of Facebook Marketing: Getting Started
The first thing that you'll need when you decide to start marketing on Facebook is a fan page. While it's possible to create a Facebook group instead of a fan page for your law firm, groups have unwieldy URLs with long numbers. You can customize the URL for your fan page, making it easier to carry over your Facebook marketing efforts to business cards and print advertising.
You could, just to cover all of your bases, start both a group and a fan page. However, you're almost always better off focusing your Facebook marketing on one page rather than trying to manage a consistent message across two different pages that provide different avenues for marketing on Facebook.
Because all Facebook fan pages now use the new "Timeline" display, you can actually include relevant events in your law firm's history in addition to a cover photo and a profile photo. Don't use the same photo for your cover and your profile photos—this looks repetitive and bland, and won't help your Facebook marketing efforts.
Which Law Firms Are Best at Facebook Marketing?
With so many people using Facebook, it's safe to say that nearly every law firm should now have or be in the process of creating a Facebook fan page. However, you should be aware before you start marketing on Facebook that not all law firms get great results.
Why? It's a simple matter of audience. If your law firm primarily wants to do Facebook marketing to generate B2C leads or just brand awareness, then you'll probably do fine as long as you manage your page well. Facebook is by far the biggest B2C social media platform.
However, if you're a B2B type of law firm, marketing on Facebook may not offer you the same kind of return on investment that some other social media activity can give you. It's still best to have a Facebook page, even if you're a B2B firm. You just may want to focus most of your social media marketing efforts on LinkedIn, which does better with this kind of marketing.
What Makes Facebook Marketing Effective?
On Facebook, users customize their experience and can decide exactly what kinds of posts they want to see. This means that your marketing on Facebook needs to be consistently engaging, or you'll lose followers who might have brought in new business.
Because Facebook presents you with a wide range of options for engaging with your fans, use them! Try polling your fans, using status updates, posting videos, making comments on pages. Facebook marketing tends to be most effective when marketers are generating a lot of engagement through open ended questions.
Different kinds of law firms may need to do different things to have great marketing on Facebook. Your Facebook marketing will be substantially different if you're a solo practitioner working on a shoestring budget or a mid-sized firm that can hire a full time social media marketing manager. Keep reading tips blogs and searching for new ways to interact with your audience on Facebook.
Direct Advertising vs. Social Media Marketing on Facebook
If you're interested in being seen by consumers, you may want to use Facebook direct ads in addition to your other Facebook marketing efforts. This kind of advertising can be precision targeted geographically and using several different demographic categories. Marketing on Facebook in this way can get you a big influx of new fans and new visitors to your law firm website.
In contrast to the speediness of direct advertising, using social media marketing on Facebook will likely take a while longer to show results—but the results will last longer, too. This kind of Facebook marketing doesn't cost anything except time. If you're able to join more conversations and create more discussion, you'll essentially be doing free advertising for your firm.
How to Avoid the Biggest Facebook Marketing Mistakes
Don't try to sound like a corporate persona with no real personality. Instead, make it clear who posts your Facebook updates (if several people have posting access, make that transparent, too). Marketing on Facebook is much easier when you're coming across as a real person, not just an advertisement.
Through the years, Facebook has gotten several big makeovers, and one of the biggest mistakes you can make is letting one of these website changes catch you by surprise. Often, a big website revision can change a great deal about how you'll want to handle marketing on Facebook. Keep yourself informed about changes so that you're never caught unaware.
Split Testing Your Marketing On Facebook
In order to make sure that your marketing campaigns are working, you may want to do some split testing. Split testing for direct ads is easy using Facebook's own tools, but you can also split test even with basic things like trying new ways to interact with your audience.
Not all of your split tests will give you a definitive result, and that's fine. Continuing to test new strategies until you find the ones that work best will help you get ahead of your social media competition. Don't just split test based on different types of content.
Consider doing tests to see whether your posts get more response depending on what day of the week or what time of the day they're posted. Continuous testing ensures that you'll get up to date results and can test new hypotheses at any time.