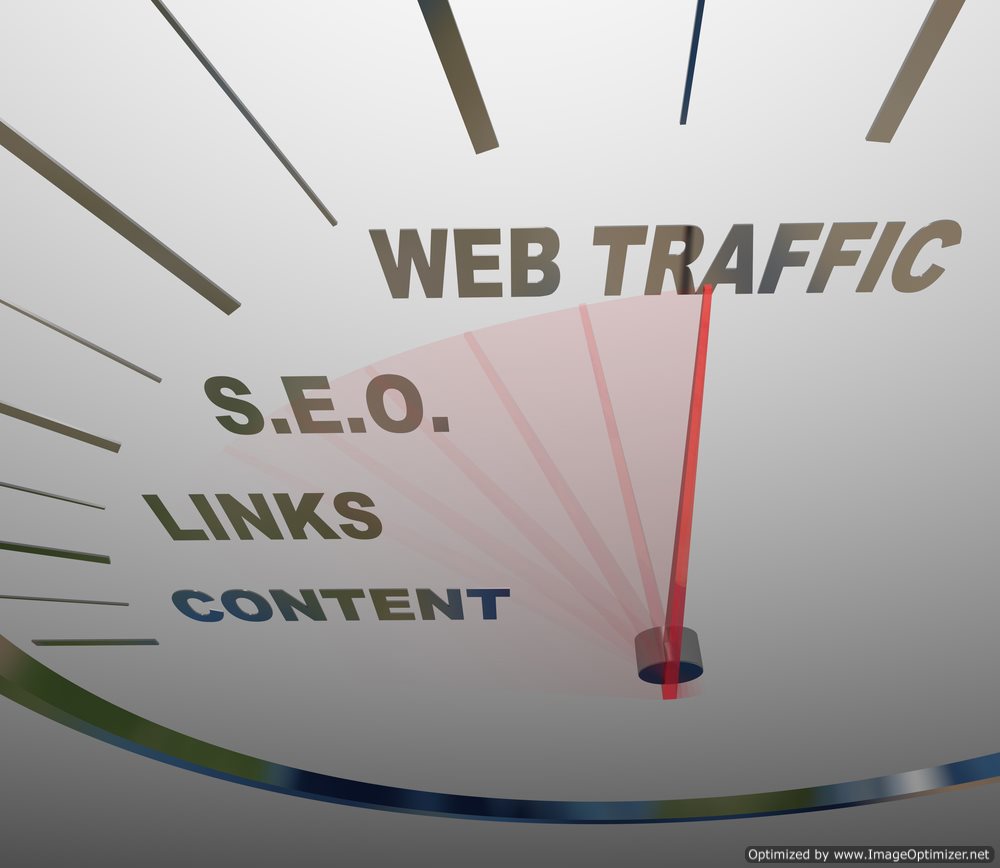 Web traffic can seem fickle if you're not paying attention to the best ways to get it. A few years ago, social media didn't matter—today it matters more than almost any other single factor for website traffic. Keeping up with the changes can be tough, but the truth is, most ways to get web traffic have been around for a long time, although many have evolved significantly from their original forms. Here are 8 of the best ways to build website traffic and attract new clients through the internet.
#1: Search Engine Pay Per Click Advertisements
One of the biggest tried and true standbys of the legal world is the pay per click ad. This kind of ad makes it so that you only pay for web traffic that actually goes all the way through to your website, rather than paying for every pair of eyes that could see your ad. There are a number of big advantages to building traffic through pay per click ads. For one thing, new targeting systems are better than ever at getting clicks from the people who are most likely to be able to actually start a lawyer/client relationship with your firm.
This kind of advertising does also have a few drawbacks. Depending on what your legal specialty is, it can be fairly expensive to drive each click of website traffic to your site. What's more, when you stop paying for pay per click ads, you'll likely see a drop-off in the amount of web traffic you receive.
#2: Search Engine Optimization
Of course, you can also bring in website traffic by making sure that your website appears high in search results. In fact, studies show that about 85 percent of total web traffic in searches goes to organic, rather than paid, results. However, as many law firms have found out, getting your law firm on page one to get more website traffic is more easily said than done. It can be extremely difficult to out-compete the people who are already at the top of search results, because these are often large firms with copious resources to dedicate to getting website traffic from high value keywords.
You may do better by search engine optimizing for so-called "long tail keywords" that have more detail and bring fewer overall results. These keywords are more likely to put you on the top page, and as long as you do keyword research first you'll be able to find plenty of new business from this type of SEO.
#3: Social Media Profiles
There's an unfortunate tendency among legal professionals to dismiss social media as superficial or a fad. It's unfortunate because many Americans do take social media seriously, and it has grown into a real force for web marketing. You should make sure that you have frequently updated, up to date profiles on a wide variety of social networking sites in order to drive web traffic to your website. This can be some of your best conversion rate website traffic, because the people coming to your site from social media have often heard about you from people they know and trust. Think of social media as the new form of the old fashioned word of mouth referral.
#4: Social Media Paid Advertising
Social media offers several opportunities to buy website traffic in addition to all the ways that you can get free web traffic there. One of the most effective sites for attorneys to buy website traffic on is Facebook. If you purchase web traffic there, you can actually target it specifically at the people who know people who've already "liked" your site. This means that they'll actually see the "like" when they see the ad, giving you instant credibility that you can't get with a simple paid advertisement on a web search.
Social media offers some of the most innovative and newest methods for targeting clients. If you have a good idea for a niche market to increase website traffic from, starting your marketing on social media is a great way to make sure your paid ads are reaching the exact niche you're thinking of.
#5: Attorney Directories and Profiles
A great deal of website traffic for law firm sites still comes from directories—they're just not paper directories any more. Many websites maintain directories and profiles for attorneys, and these can be among the best ways to find new clients and more web traffic. The reason that attorney directories and profiles are so useful is that anyone who's going through lawyer listings in this type of directory is typically ready to start making calls. These are exactly the kind of high value clicks that you want for your website traffic.
#6: Attorney Client Review Websites
Some websites go even further than just having listings of attorneys. You can also increase your web traffic by getting your name on client review sites. When real clients review attorneys positively, it can have a major difference on the amount of website traffic you receive and your eventual conversion percentage. It's so easy to research for client reviews on the internet today that many clients will do this before they even make the call to your office, even if they've already looked through your website.
#7: Viral Content
One of the best ways to get website traffic in the 21st century is to go viral. This means that other people do the hard work of getting your website out there for you, by spreading some type of content that is interesting and worth sharing with friends or family members. Youtube videos are one type of content that is likely to go viral, as are "meme" pictures. However, you should make sure that if you make something like this, it links back to your website so that you can get the credit and the web traffic from your efforts. Humor's a great tool for viral content, but don't cross over the edge into offensiveness or you could lose more clients than you gain.
Comments
comments