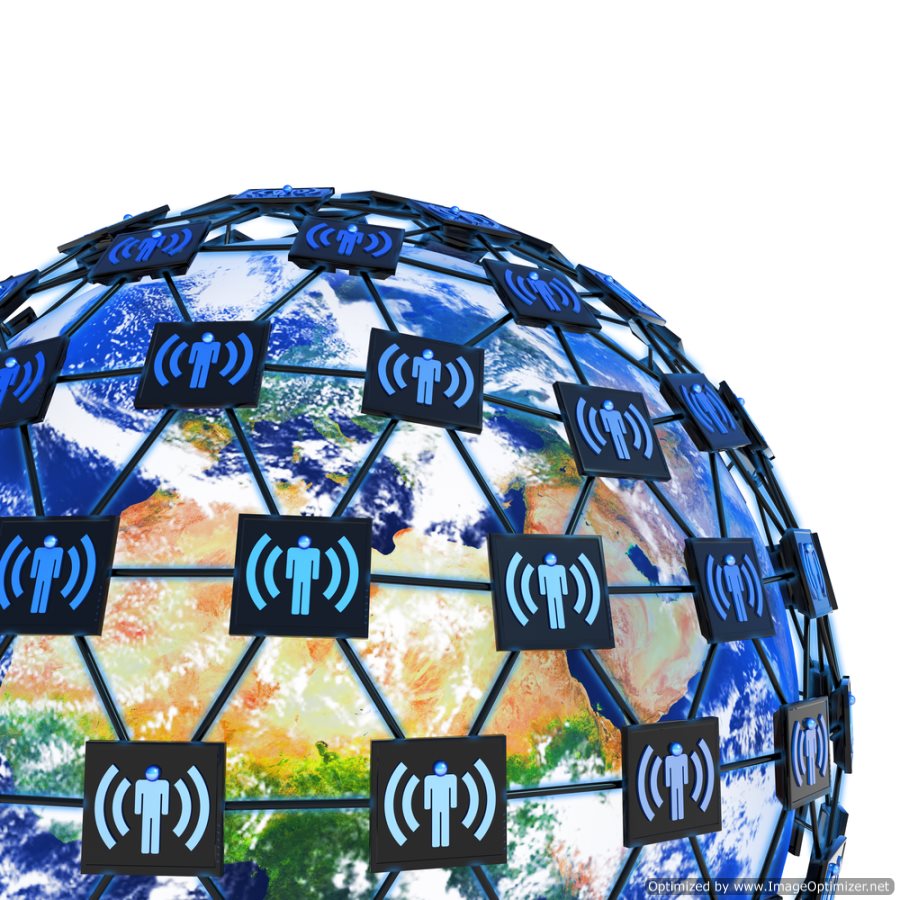 As an attorney, one of your best marketing tools is something you may not yet think of as a tool: your address book. Now that over 80 percent of American internet users use at least one social media website, your contact list has just become more valuable than ever. Making use of your online contacts to extend your networks and get new clients is the way things are done in the 21st century—if you're not doing it yet, you're missing out on one of the best new places to find clients in the online world. In this guide, we'll give you seven tips that will make it easier for you to expand your network and make yourself more appealing to people two or three degrees of separation away from you.
Tip #1: Blog, Guest Blog, and Get Guest Bloggers
If you're not already blogging, you're missing out on one of the best possible opportunities to do networking in your field. Blogging, if you're doing it right, can be an exciting way to actually talk to people online that you wouldn't normally be able to get an "in" with in the offline world. It's worth noting that the only blogs that will do for this tip are the kind you're actually writing in house. If you're outsourcing blog content, it may be something that can get you ahead in search engine rankings, but it's not going to be easy to get guest blogging spots or to connect with other legal bloggers.
Once you've got a blog that's running fairly well, you can start connecting with people and asking them to guest blog. Maybe they'll have a topic in mind already that would work with the topic of your blog, or maybe you'll have a topic that you'd like a specific connection to blog about. Either way, guest posting lets people see fresh content on your blog more often while giving your audience a wider range of opinions and analysis.
You can also participate as a guest blogger on other legal blogs. This is often a good way to get new visitors to your blog. If you can make your guest post sincerely interesting to the audience on the blog, you may find that you've attracted dozens or even hundreds of new readers.
Tip #2: Keep In Contact With Friends on Facebook
Don't let your friends on Facebook and other social media platforms fall by the wayside. You never know when your social media contact list might become incredibly valuable for building a new customer base. Friends on Facebook can be some of the best sources for finding new clients when you put out a call to your connections.
At the same time, this doesn't mean that you should just friend anyone on Facebook who asks. Make sure that you aren't including trolls or people who are just spambots on your Facebook friends. All these so-called "friends" will do is wreck your feed with irrelevant or offensive content. Make sure that all of your Facebook friends are real people with real profiles.
Tip #3: Start Tweeting and Don't Stop
If you haven't started using Twitter yet, it's time. Studies have shown that Twitter conversion rates for attorneys may actually be as much as 10 times higher as conversion rates for Facebook or LinkedIn. This extraordinary difference means that law firms need to get into Twitter and start using it according to community norms.
You may not notice your new Twitter strategy working right away when you first begin to implement it. However, if you keep tweeting, as time goes by it is likely you will first gain more followers to your Twitter account, followed by account followers and friends on other social media accounts connected to your Twitter name.
Tip #4: Keep Your Website Looking Great
If you want people in your network to be able to show other people your website, you need to make sure that it works well, loads quickly, and doesn't look like something pulled out of 1999. If you're not taking care to redesign your website periodically to keep up with the changing web, you may not be putting your best foot forward in front of potential clients.
It's often best to have professional web design teams help with this portion of your online marketing efforts. Trying to do the technical details of a website yourself can get very complicated very quickly, and there's nothing wrong with outsourcing this labor so that your website can be the best that it can be.
Tip #5: Give Things Away Online
People online are used to a culture of getting information for free. One of the best things you can do to make your content go viral is to give useful, understandable information away in an easy to understand format. Infographics, short videos, and even top ten lists can all be easy ways to arrange your content so that it's easier for your users to understand. When you give things away online, people are more likely to pass your content on, getting your message out to people several degrees of separation removed from you and your firm.
Tip #6: Don't Be Afraid of Technology
New technological developments can be challenging for some law firms to accept. However, these new developments will happen whether you want them to or not. The only thing you can control is whether you're prepared for them. Make sure that you've got a good understanding of best practices for online marketing using all the newest technology—this will help you focus your targeted ad campaigns instead of spending more money to get a similar number of clients.
Tip #7: Listen to Feedback and Improve Constantly
If you're going to have viral content, you have to be responsive to your audience. Listening to feedback is critical to having a great online presence today. When you hear feedback, even if it's negative, try not to get defensive. Instead, consider it a chance to get better—it's much better to hear about your problems than to have people simply walk away without telling you what went wrong.