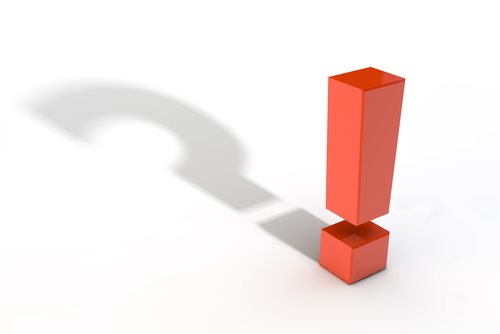 On average, just 1-2 percent of the people who find your website using search results will actually contact your firm to set up an appointment. While this number can seem very small, there's some good news in it, too—if you can push those numbers up just a couple of percentage points, you'll start to see a huge uptick in business to your firm. In this guide, we'll look at how to give your website the best chance of converting clients and bringing you the new business you need to thrive in today's intensely competitive legal marketing climate.
#1: Use Video, Not Just Images
Studies show that websites using video are up to 50 percent more likely to convert clients. Why is this? For one thing, video allows people to see you the way that you would actually talk to them in the office. This can help alleviate some of the anxieties that new legal clients, especially those who haven't needed legal services before, have before they schedule a consultation.
What's more, you can use video to talk about some of the most common issues in your practice areas. When people watch your videos, they'll gain an understanding about the basic legal issues in cases like theirs, so that they'll come in with more informed questions and have a better idea of what they're looking for in an attorney.
#2: Select Your Images Carefully
Too many attorneys use old standby images, thinking that the typical pictures of gavels, courtrooms, and law books will give the impression that their firm is reliable and professional. Unfortunately, that's not what most people will get out of these kinds of generic images. Instead, they'll see a law firm that's literally just following the crowd. Instead of conveying that you're a good law firm, you'll just be any random firm.
Instead, try to give your website a professional, but distinct look. Instead of using stock imagery, make sure that you have real, professional photographs of your office, professional shots for your attorney bios, and so on. These images, which convey real aspects of your office, won't be photos anyone else has. Try to make your photographs professional, but perhaps a little unorthodox—standing out will make it more likely that people will call your law offices instead of the offices of your competitors.
#3: Link Up With Social
Today, most Americans have some type of social media account, with the most popular website for these accounts being Facebook. When you link your website up with your Facebook, Twitter, and LinkedIn accounts, you make sure that people can see your social presence and understand how you interact with people in the social networking world.
Because Facebook is a comfortable internet environment for many consumers, they may be more likely to convert after reading your Facebook page. Attorney websites can feel stressful to people who are not used to needing legal services, and having a social media presence helps you meet these consumers in a place that is more likely to feel safe to them.
#4: Get Specialized and Specific
Today, consumers of legal services are much more likely to prefer attorneys who specialize. Specializing in very narrow legal fields, or having mini-sites designed to help people with very specific issues and emphasizing your firm's experience with those issues, can make it much more likely that you'll convert new clients.
When people see firms that do everything, they often worry that their case won't really be an area you specialize in. For example, many people who have been arrested for driving under the influence will specifically want a DUI attorney, rather than a more general criminal defense attorney who sometimes handles DUI cases.
#5: Be Informative and Helpful
Today, people aren't just looking for you to advertise to them. They also want real information about their legal options and what they can expect from the courts and the legal process. People who have the information they need are ready to call attorneys, while people who still feel uninformed are more likely to continue their web search and call someone once they feel more comfortable.
It's fine to "give away" information. Keep in mind that when you have information about common misconceptions and very detailed information about what people can expect at your law office, you'll be ensuring that people have their most commonly asked questions answered so that by the time they call, they're confident that they need an attorney and that you're a good fit for their needs.
#6: Design a Mobile Site
Mobile consumers are exactly the kinds of people who are most likely to become conversions right now. They have their phones in hand, ready to book an appointment or even visit a law office immediately. This means that you want to get this market—and the best way is by having a website version that works well with mobile operating systems like Android and iOS.
Your mobile site should be distinct from your desktop site but have much of the same feel so that it doesn't feel like it dilutes your brand or design aesthetic. You should also make sure that you allow people using the mobile site to view your full desktop site, and should make sure that the desktop website doesn't display so badly on mobile devices that information becomes inaccessible to mobile users.
#7: Use Compelling Testimonials
Some of the best people to speak about your firm aren't your attorneys and other staff members, but former clients. By having client testimonials on your website, you make it easier for people to feel good about calling your law office and scheduling a consultation.
The best testimonials are the kind that give a narrative of your firm, rather than just listing positive attributes. Anyone can create a list of compliments, but having an honest, authentic story is worth much more than compliments can be. That authenticity will make your website ready to convert even the most hesitant potential clients.
Comments
comments