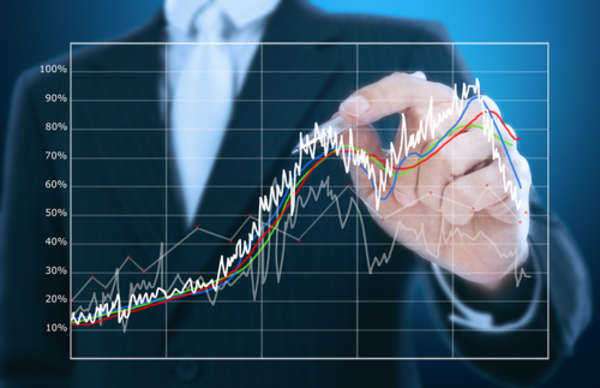 Sometimes, writing out a marketing plan is something that attorneys dread. Many solo practitioners report that they do marketing on an ad hoc basis rather than implementing a specific step by step scheduled plan. If you want to organize your firm's marketing ideas into a plan this year, this is the right article to read. You'll get great tips about how to start your marketing plan and information that will help you make your law firm do well with social media.
#1: Integrate Online and Offline Marketing Ideas
Keep in mind that doing just online marketing isn't enough, even though it's 2013. It's possible that in ten years, a completely online marketing strategy might work for a large number of law firms, but only a small number of firms can currently be successful with only an online presence. You're much better off diversifying your marketing budget and making sure that you're putting resources and effort into your marketing and reputation both online and offline.
Your online marketing plan should integrate your online marketing with your offline activities. This can sometimes be as simple as discussing your offline charitable work on your Twitter, LinkedIn, or Facebook feed. At other times, you may want to use QR codes in your print advertisements. Any time that you can link the offline and online worlds, your online marketing campaign will become more valuable to you. It's also important to participate in the offline world from an online perspective because local participation tends to make it more likely that your frm will appear early in local search results for people in your area..
#2: Make Scheduling a Priority
While it may seem like a drag to schedule your social media out in advance, you'll probably find in the end that you're much less overwhelmed and more likely to make the updates you want when you conform to a steady schedule. Keep your schedule a priority when you're working on your marketing plan. You should have a schedule that includes when you will do social media on a daily, weekly, and even monthly basis.
Keep in mind that your schedule doesn't have to be written in stone. If other priority issues come up, you can always change your social media scheduling. You may also find that one particular type of social media is more effective for you. If this happens, that's fine—consider dedicating more time and effort to that social network rather than just continuing with your schedule for the sake of scheduling.
#3: Use Online Tools For Better Efficiency
Many attorneys are still posting to Facebook, Twitter, and LinkedIn from the websites of each social network. If this describes your firm, stop! One of the best things that you can do today to make it easier to run social media campaigns is getting a social networking dashboard. These programs will help you to post on several different social networks quickly rather than getting bogged down in interface differences.
It's important that even if you're using a social media dashboard, you sometimes take a look at how your company's page displays on Facebook, LinkedIn, Twitter, and other social media sites on several different operating systems and platforms. You should make sure that mobile and app users of social networking sites are still seeing your good side, not pictures that resize awkwardly or generate errors.
#4: Find Your Company's Narrative
If you really want to captivate an audience, you're always better off giving your audience some kind of narrative to hold on to. If you don't know what your law firm's narrative is, think of the story you tell people you know personally when you're trying to tell them what your firm does and why it's important. That story can often be modified into a version that will make it easier for you to market your firm online.
Make sure that when you craft your narrative, you don't let the story conflict with the truth. Misrepresentations always look bad, and you're better off sticking with narratives that make you look great and that are totally truthful.
#5: Understand and Target Your Ideal Client
You probably already know what kind of client you interact with best and would like to see walking through your door. Imagine who you'd like to see, and then write your copy to them, anticipating their needs. If you target your ideal clients,you'll be much more likely to actually get the kind of clients you're looking for.
#6: Give Your Social Media Presence Personality
You won't get very far on social media websites by having an impersonal company logo represent you. You should show someone as the face of your social media profile, and make sure that they are following through with representing you. This may mean assigning someone specific to head your social media presence instead of letting people do it when they can, and that's good—your attorneys can still contribute on the firm page's wall and talk there but you need a main social media presence with a face who can be you for all intents and purposes on Facebook, Twitter, and LinkedIn.
#7: Maintain Good Information Security
Too many good companies have been felled by this, and law firms are going to catch up as they begin to use the internet more and more. If you don't maintain good information security standards at work, you risk having not only yourself but also your clients hacked. Unless you want someone to be able to post on your social media accounts without your permission, you need to make sure that your password isn't anything they could guess.
#8: Respond To Current Events
Make sure that your social media presence sticks squarely in the real world. That means referencing current events and making sure that your updates talk occasionally about legal news. Keep yourself informed so that you can respond, showing that you care about more than life inside your law firm.