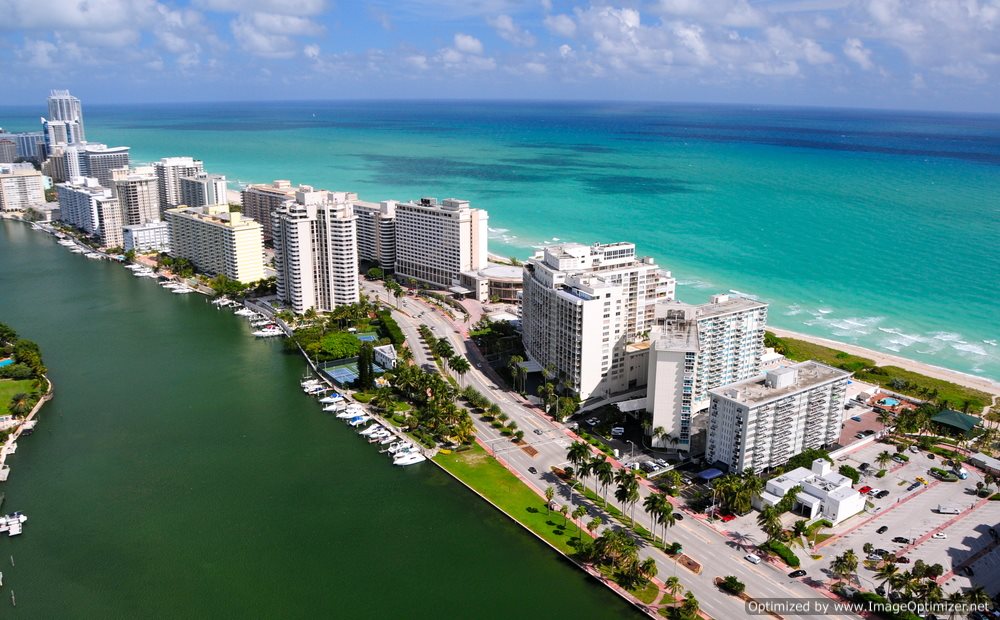 While some states have relatively clear laws regarding attorney marketing and advertising, Florida is known for having some of the murkiest. Attorneys often have a difficult time understanding the Florida laws, including whether certain types of advertisements are considered ethical. On January 31, 2013, the Florida Supreme Court released its new rules on law firm advertising and marketing in the state of Florida. Several of these changes are very important to any attorneys who are participating in online advertising, and several of the changes are still relatively confusing. This guide will help you to understand the new regulations so that you can make sure your advertising and marketing are in compliance with state guidelines.
The Biggest Change: Websites Now Subject to Rules
For any attorneys interested in online marketing, there's no question what the biggest change from the Florida Supreme Court is. In the past, Florida's attorney advertising regulations applied to television, print, and radio advertising, but for all intents and purposes, the internet was the Wild West—no regulations from the Florida Bar covered attorney websites and social media presences. This policy was obviously developed prior to the development and success of the world wide web, but managed to persist until the recent Florida Supreme Court ruling.
According to new rules, websites and other online marketing tools are now subject to the same restrictions on content as other types of advertising. For example, if you are going to include testimonials on your website or make claims regarding the quality of legal services you provide, the Florida Supreme Court's ruling requires that these claims be objectively verifiable. Subjective claims, even on websites and other online marketing and promotional materials, are considered by the Florida Supreme Court to constitute misleading advertisements for attorneys. Make sure that any content you include meets the new guidelines if you're already using testimonials or any opinions about your law firm.
Whither Social Media?
One place that many were hoping the Florida Supreme Court would provide better guidance is in the area of social media. With so many people using social media platforms (over 1 billion on Facebook alone), understanding the rules and ethical problems that can come up with social media is critical for attorneys using the newest marketing techniques. While some state bar associations have already released guidelines on the ethical and responsible use of social media in attorney marketing, Florida's ruling has stayed conspicuously silent on the subject.
In order to keep in the clear with your social media presence, it's good to make sure that it adheres generally to the quality standards required by a website. If someone writes a very subjective testimonial on your Facebook wall, for example, you may want to delete the testimonial, writing the person who complimented you a nice note that lets them know you appreciate the sentiment but cannot include subjective assessments of law firm quality as part of your web presence.
Beware of Solicitation in Florida
Email solicitation is now also subject to the same kinds of rules as written communication with potential clients. Both opt-in email lists as well as unsolicited direct email marketing are now subjected to the rules. According to the Florida Supreme Court, the word "advertisement" must appear on every page in order to let consumers know that they are looking at attorney advertising rather than an objective report on a law firm.
Direct solicitation of clients in person is generally forbidden by Florida state ethics guidelines. The Florida Supreme Court did not change this prohibition on direct in person solicitation in the new overhaul of the advertising ethics rules.
Solicitation through referral services must also be done in a transparent fashion. Any attorney referral services must state that attorneys using the service to take referrals are paying for their membership to the referral service.
Committees Decide Whose Ads Air
According to the new regulations, while websites do not need to be submitted to the bar for approval, all other types of attorney advertising, including print ads as well as radio and television commercials, must be submitted to the Florida State Bar at least 20 days before the ad is set to air. This time allows the bar association to analyze the advertisement and make sure that it is in full compliance with regulations on attorneys.
While television, radio, and print advertising regulations have not been changed too much—so if you weren't having trouble with your ads before, they should still be fine with the bar association now—the bar association also recognizes that changes to website regulations may leave some law firms in need of guidance to make sure their online marketing campaigns follow ethics rules. While firms cannot submit entire websites to the bar association, they are allowed to ask for guidance regarding specific aspects of their website—for instance, if there's a photograph, specific testimonial, or article you are worried may be a violation of current rules, you can submit it for the bar association's analysis and approval.
It costs $150 to have ads reviewed by the bar association if they are sent more than 20 days before publication, and $250 if they are late filed.
Non-Complying Websites
It's possible that with the new guidelines for websites for Florida attorneys, your firm could find itself in a state of noncompliance with the law. If this happens to your firm, you will be sent a letter from the Florida Bar detailing the ways in which your website's advertising has failed to comply with ethics regulations.
Currently, the Florida Bar offers what is called a "take down period" for the 15 days after attorneys are notified that they are not in compliance with advertising regulations. If you take down the offending portion of your website within 15 days of being notified by the bar association, you will not be subjected to any penalties from the bar. However, you could be subject to fines or other disciplinary action for continuing to leave up content that the bar believes is not sufficiently objective or that may be regarded as misleading to consumers of legal services.