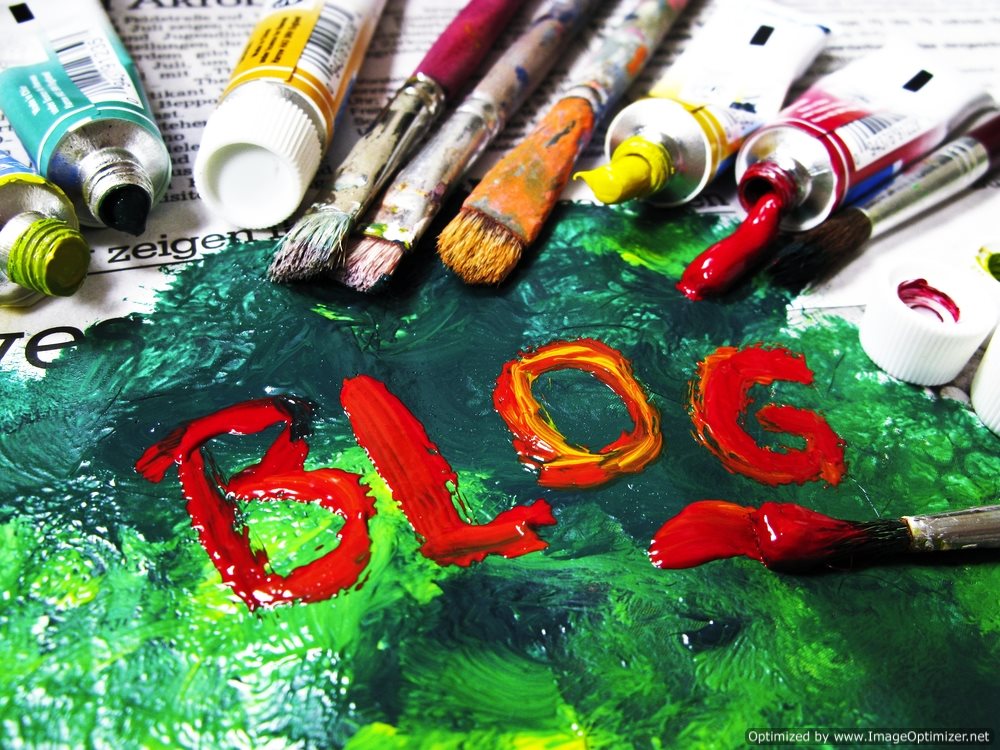 While over half of attorneys today are maintaining at least one blog for marketing or search engine optimization purposes, not everyone sees the virtues in continuing to blog. After you've maintained a blog for a year or more, you may be struggling to develop new content and you may be unsure of whether you're still getting value from continuing to blog. However, the best parts of blogging actually come from maintaining your blog over the long term. In this guide we'll look at several different reasons to keep your blog going beyond the first twelve months.
#1: Making Connections With Other Bloggers
One of the best reasons to maintain your blog is that you can develop real business relationships with other people who run similar blogs. In some situations, you may find that other attorneys in other geographic areas with similar practices to yours can become good allies in the online world. Making these kinds of connections gives you content to read, think about, and discuss in your own practice.
What's more, when you make these kinds of connections, you can often get guest blogging spots. These are the kinds of opportunities that often only come if you maintain a legal blog for some time—long enough for people to understand that you're actually committed to quality content, not just search engine optimization and straight up marketing.
#2: Providing a Steady Stream of New Website Content
One of the best things that blogging can do is give you new website content relatively quickly. If your website updates along with your blog and you keep your blog content appropriate for linking from your main site, this can make it so that the front page of your site is always changing and always relevant.
If you're going to put your blog content onto your website as a main updating feature, try to make sure that your content is in some way very fresh and new. Talk about legal events in the news or other things that have happened very recently, and include a dateline in your content updates.
#3: Making Content to Cross-Promote on Social Networks
One of the best things that you can do with a new blog entry is figure out which of your social networks is most likely to be interested in the way you talk about the topic discussed in your blog entry. If you're looking at a very consumer oriented blog entry, posting about it on Facebook will probably give you the widest possible reach. On the other hand, if your blog entry is very technical, LinkedIn might be a better home for it. If you suspect that it's something that could get viral traction beyond just your blog followers and social network connections, consider posting it on Twitter as well.
#4: Blogs Can Be a Great Recruitment Tool, Too
If you're looking to recruit new people into your law firm, you should consider using your blog as a way to do some of your recruitment. Posting entries about what it's like to work at your firm, including from guest bloggers who are working for their first year at your law firm, can help you to get new recruits more easily. Putting some of the responsibility into the hands of guest bloggers is a good idea—they'll be better able to see exactly what kinds of questions will be most important to the people who you're trying to recruit.
#5: Blogging For Referral Traffic
One of the best ways that your blog can help you is by drawing in referrals to your website. If other attorneys see that you are an expert in your field who is capable of turning complex topics into readable blog entries, they'll realize that you're an excellent choice to send referrals to in your field.
This kind of referral traffic is a great way to generate new clients indirectly. However, it requires maintaining your blog for a long time—a few brief blog entries, no matter how great they are, aren't going to give you the kind of web presence that would make other attorneys want to refer clients to your practice.
#6: Blogging Forms Long Term Relationships
If you stop blogging after just working on your blog for a few months to a year, you neglect the possibility of gaining long term readers and eventually a following. Those kinds of long term relationships give you real brand ambassadors who will discuss your blog and your name or firm name with other people both on and offline.
The longer term relationships formed by blogging are often the ones with the highest overall return. Consider blogging a very long term investment, rather than just a way to generate short term search engine optimization.
#7: Dead Blogs Look Like They're From Dead Firms
If you think that blogging is something you can set up and forget, forget it—that's exactly the wrong kind of web presence to build. If people see a blog that hasn't been updated for a couple of years, they're not going to see how great your content is. They're going to see a blog that's out of date and may come from a firm that isn't in business any more. That's not the image that you want to convey. Keep your website updated, and keep your blog content fresh or risk having web viewers worry for the health of your firm.
#8: Search Engine Optimization and Keywords
One thing that many firms overlook is that as you continue to blog, your blog entries will come up in more searches. You should keep track of these kinds of searches with Google Analytics or some other web analytics utility. Search engine optimization can happen for new keywords if you notice that certain combinations of keywords or questions keep bringing people to your website.
If you only keep a blog with a few entries and stop blogging after a year, you'll never see the real potential of monitoring the search engine optimization of your law firm blog. Analytics take time to work, because you'll want to find keywords based on real empirical research with enough data to be meaningful.