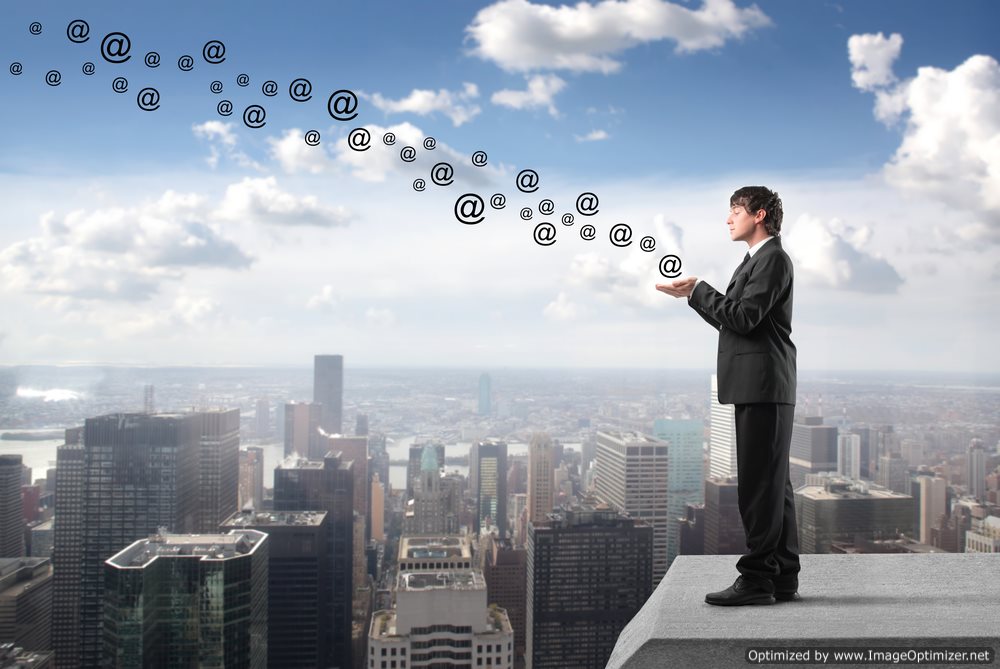 Today, the world wide web contains about 9 billion pages—about one and a half for every man, woman, and child on the planet. In that kind of crowd, standing out can be tough. Building a link presence on the internet isn't easy, but it can bring incredible financial rewards to your firm. Whether you are just beginning to ask "what is link building?" or you've decided to change your law firm's link building strategy, keep reading this guide to learn about today's best practices.
What is Link Building?
It's not easy for search engines to determine which website should be ranked #1 for a particular search. The first, primitive web searches used information like keyword density to determine how early a page would appear in search results. The problem with using keyword density metrics is that they're easy for spammers and other unethical web designers to game.
Now, keyword density is one part of where search engines put your results. However, a more important factor is building a link presence online. What is link building? In the most general sense, it's simply the act of getting more inbound links to your website. However, just asking what is link building won't get you to the real heart of the matter: building a link presence of real quality links.
Why does quality matter, and what is link building quality? Quality has to matter, because if it didn't, all you'd need to do to get top-page results would be to have a service generate millions of links on bogus, barely-used web pages (some services still do this exact thing—more on that later). When you start building a link presence online, today's best practices include making sure that your content is shared by as many quality websites as possible, not just as many websites as you can.
What is Link Building Good For?
Effectively building a link presence online will make it much more likely that your web pages will appear early in search results. That's good news, because more than 95 percent of web searches never even result in the searcher looking at the second page of results. Mobile searchers are even less likely to continue past the first page of results, so as mobile traffic gets more popular, it's important to learn what is link building and how to use it effectively.
If you're building a link presence in an organic way, you'll also be able to bring in people with your link building efforts who aren't coming from search engines.
Unethical Forms of Link Building
When they hear the question "what is link building?" some SEO firms today groan. Why? Because many early efforts of law firms to start building a link presence were based in paid article marketing services. These link building services preyed on companies that didn't understand what is link building or what makes a quality link.
Building a link presence online with article marketing is cheating and spamming—it's making the web fundamentally worse. As an attorney, you should never use an SEO firm that answers "what is linked building?" by directing you to an article marketing service.
Ethical Link Building: Social Media
Just because not all answers to the question "what is link building?" are ethical doesn't mean that there are no ethical options. Most law firms today are already using social media websites in some way, but have you considered using your social media presence to help you with building a link reputation for search engines?
When you're trying to implement a link building strategy on your social media pages, you should include a number of links back to your website. However, if you use too many links, you're no longer really link building, just spamming your Facebook friends and fans—and Google is likely to take notice.
What is link building looking like in the Facebook world? Mostly like "shares." When people share your link, they're also posting it to their feed and will contribute to your number of inbound links, especially if a large number of people follow the link.
Ethical Link Building: Guest Blogging
What is link building with guest blogging? Essentially, this is the nice guy's version of spamming your links in people's blog comment sections. Instead of looking like spam (and being disregarded by people who might otherwise have been interested in your services), a guest blog post can help you with building a link presence.
One of the most common ways for attorneys to use this kind of link building is to trade guest blogging spots. If you and another attorney have blogs about things that occasionally overlap or have an interesting intersection point, you may want to work on building a link to their website with a guest post in exchange for guest blogging on their site.
If you really want to get creative and collaborative, you might even begin a guest blogging series, in which you invite several different prominent attorneys to write on your blog. This will also help to attract new readers to your blog who previously read these other bloggers.
Ethical Link Building: Getting Press Coverage
Now that most media has gone online, building a link presence doesn't have to be done with exclusively online sources. Instead of just talking to other bloggers, try writing real press releases about interesting legal topics.
Your blog can also help you to do this kind of link building. Often, when a reporter is trying to find an attorney to interview for a legal perspective on a news story, they'll come across law blogs. If your blog seems articulate and intelligent, you might be tapped for a news story quote—and your firm may be linked from the story when it's published in the online version of the newspaper.
Getting real press coverage of this kind is great, because press websites already have a good reputation. For the very same reason, you shouldn't release your article on fake press release websites. While these websites offer a very low barrier to entry, they're also regarded as spam havens with little redeeming value and very low overall quality.
Comments
comments