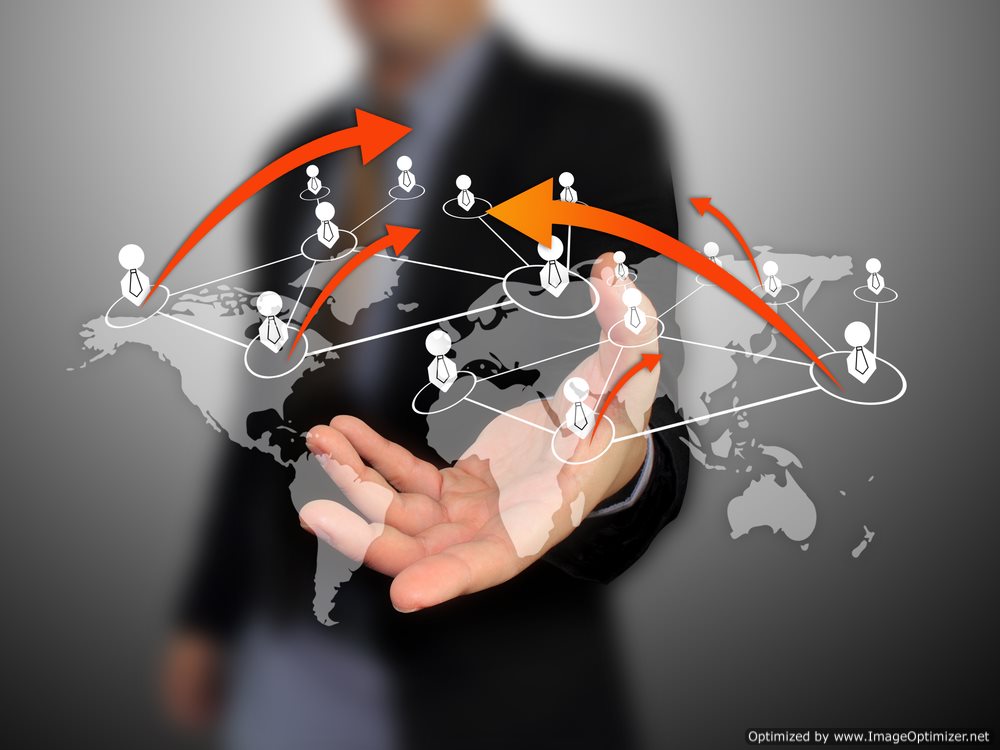 Having a strategy to increase backlinks to your website can improve your SERPs by leaps and bounds. However, only about a third of companies today are pursuing these strategies. If you're not sure how to increase backlinks without spamming, or you're unsure what your backlink presence should look like, this guide is for you. By the time you're finished reading this guide, you'll have learned how to increase backlinks in half a dozen ways—none of which require you to spend money or use spam content.
Warning: Trying to Increase Backlinks Can Backfire
Before you learn how to increase backlinks, you should know about the limits of backlink building. If you increase backlinks too quickly or do so by using low quality links, you not only won't get an increase to your search engine results, you could actually see them decline.
That's because Google Penguin notices what appear to be unnatural link building efforts, and punishes websites that have clearly worked to increase backlinks by spamming other websites and using non-organic link building techniques. Therefore, your emphasis should be on how to increase backlinks organically (or at least, in a way that seems organic to Google's algorithms). You can do this by working to increase backlinks from high PageRank pages, and by building your backlink presence slowly.
The worst things you can do to increase backlinks include spamming blog comments and plastering the same articles everywhere. These techniques may appear in some guides on how to increase backlinks, but they only worked before Google's algorithms became more complex and better at detecting over optimization.
How to Increase Backlinks With Your Blog
So with many ways to increase backlinks no longer working, how can you make sure you're getting the backlink presence your website wants and needs to be competitive in today's economy? A great place to start is with your blog. Attorneys have adoped blogging faster than nearly any other profession, perhaps because their jobs are already so focused on writing and explaining legal principles.
If you already maintain a blog, you also probably read other people's law blogs. If there are any law bloggers that you admire, or even a few you just get along with really well, consider asking for a guest blogger arrangement. This is a great way to increase backlinks with really high quality content—content that may drive web users to your website even without using a search engine.
Lawyers who don't have blogs yet can still learn how to increase backlinks using them. Instead of guest posts, you will have to use the comments sections. Make sure that any comments you make are direct responses to the things discussed in the blog post—otherwise, they will probably be moderated away and won't increase backlinks for you at all.
How to Increase Backlinks With Press Releases
Press releases can be a fantastic way to increase backlinks, as long as you've got something to talk about. A press release that just looks like an advertisement for your firm, without a lot of meat or any angle for a reporter to really report on, is likely to be ignored. It used to be that many companies would just increase backlinks with press releases by posting them to press release websites. However, this kind of backlink strategy now fails most of the time, because these press release websites are viewed as very low quality link sources by Google's Panda algorithm.
Instead, work with your local media and see what kind of legal stories they usually run. If you can fit your story into one of the kinds of pieces they often do, you'll be able to increase backlinks and get a lot of positive media attention focused on your firm. When you learn how to increase backlinks with the media, you're doing double duty—not only will your search engine rankings improve, but you'll improve your reputation and prominence in your community.
How to Increase Backlinks With Reciprocal Linking
Now, before you start to increase backlinks in this way, a word of caution: it's okay to have some reciprocal backlinks. However, if Google notices that all or almost all of your backlinks appear to be reciprocal instead of one way, it may view this as a sign of over optimization that draws a rankings penalty.
It's easy to increase backlinks through reciprocal linking. All you need to do is approach another person running a website in a similar situation to yours. By linking to them, and them linking to you, you'll both look more popular and have better search rankings.
How to Increase Backlinks With .Edu Websites
The hardest domains to increase backlinks from are .edu and .gov websites. While it's very, very difficult for anyone—even attorneys—to get backlinks from a .gov website, it can actually be easier than you think to get backlinks from .edu domains.
Consider doing a profile or interview with a college newspaper or law school publication about what you do and how to become a lawyer of the same type you are. These kinds of pieces often appear both in print publications at the school and online. The online version can contain a backlink to your website that will be considered very valuable because it came from a .edu domain.
How to Increase Backlinks With Local Listings
Another way to improve your backlink presence is to think very, very local. Don't dismiss local websites, even if they are relatively low in PageRank or seem like they were designed several years ago. Google takes note of how many local websites you're receiving backlinks from when people do geolocational searches for lawyers. With 20 percent of legal searches being local—and local searchers being more likely to convert right away—this means your local websites can be a great way to bump up your rankings and your conversions.
Some of the best local backlinks you can get are from local directories. If you're in a relatively small city or town, they might have listings of local businesses on the local government website. Other directories you'll want to become part of include chamber of commerce directories, your local Yellow Pages, and Google+ Local.
Comments
comments