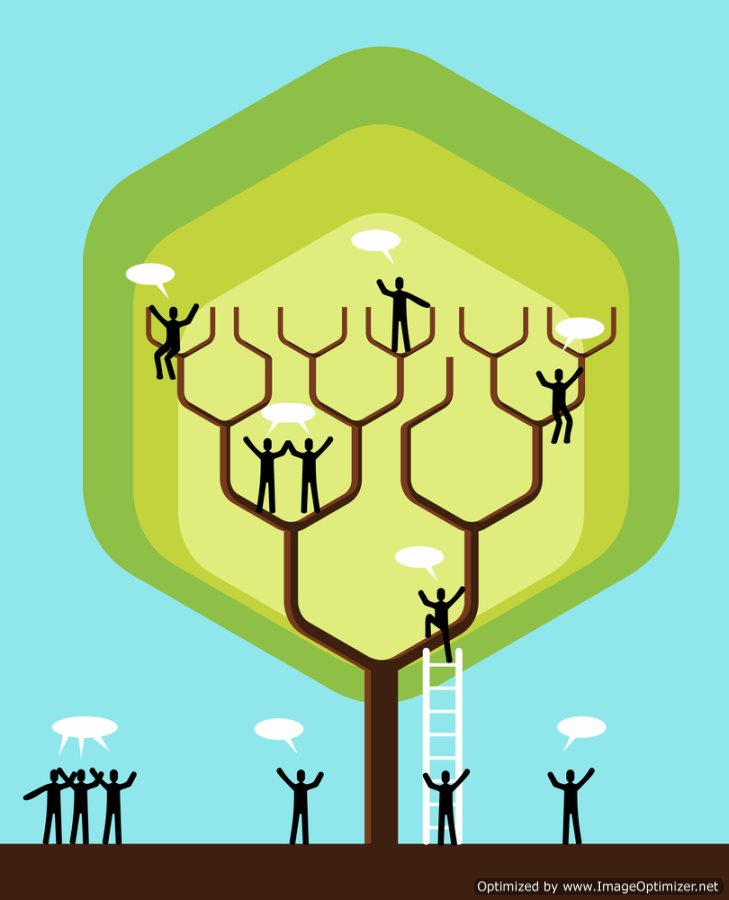 Search engine link popularity is now the #1 factor that matters when it comes to where your link appears in the rankings. If you're not actively working to boost your SEO link popularity, you're going to fall further and further behind your more prepared competitors in 2013 and beyond. In this guide, we're going to look at some of the hottest search engine link popularity topics of 2012 and examine how they can affect law firms. Sit back and take some notes, because these tips will help you to get your website onto the top page, where the traffic flows freely.
Is Your Law Firm Prepared for 2013?
It's not exactly a secret that most lawyers hate marketing. Search engine link popularity just isn't a very exciting topic to most legal professionals, which probably explains why so many lawyers are ignoring it.
Today, though, it's like everybody's living in the future—over 80 percent of people look for lawyers online before deciding on who will represent them, and over 90 percent of those people aren't looking past the first page of their search results. That means that in order to get clients, you're going to need to put yourself on the first page for at least some search strings that people actually use.
Google makes most of its rankings decisions based on your inbound links—both how many of them there are, and how authoritative each link is based on the linking website's PageRank. If you're going to boost your SEO link popularity today, you'll need to not only focus on building large numbers of links but also on checking the quality of every link you get.
Use Caution When Boosting SEO Link Popularity
There is such a thing as trying too hard to boost your search engine link popularity. If you spam the entire internet with link after link to your website, you might think that the boost to your SEO link popularity would automatically lead to a dramatic increase in your search ranks. Not so—in fact, Google has several ways to detect when someone is gaming the system.
One of the easiest mistakes to make is building your link presence too fast. No real website builds its search engine link popularity overnight. Gradual, slow changes to your SEO link popularity will look more natural and will lead to a slow but steady positive change to where your website appears in search results.
The Difference Between Indexed and Non-Indexed Links
Not all links are created equal. Not only are some links poorer quality than others for search engine link popularity purposes, but some links actually don't make any difference at all. Why? Because Google's "spiders" (the programs used to find new web pages and index their content) aren't able to find them. If your inbound links can't be found by Google, there's no way for their link juice to add to your website's level of authority.
The best way to ensure that your links will be indexed and affect your SEO link popularity is to put them on websites with easy to navigate interfaces and site maps. You may also want to actually build links to your links in order to increase your search engine link popularity—this is called nested or tiered link building.
Worry About Clients First, Search Engines Second
With all the focus in the search engine marketing world today, some marketers make the mistake of putting the machines first. It's worth keeping in mind that the best way to build your SEO link popularity is still to get natural links from people interested in your content. If you build for people first, and think of search engine link popularity as a nice bonus, you'll do much better than if you make barely readable pages full of content that an audience wouldn't care about but a search engine would.
Methods of Boosting Your SEO Link Popularity Naturally
Search engine link popularity isn't necessarily hard to build naturally, as long as you're good at creating content and can do so consistently. Start joining and participating in social networking websites, and you'll see your SEO link popularity start to build up overnight. It's not because you've done anything "black hat," but because you've actually provided a way for people to find information they're looking for.
You can also improve search results and your search engine link popularity by listing yourself in a large number of directories, both for websites generally and for lawyers specifically. Attorneys who aren't listed in these directories will have substantially lower SEO link popularity, and most directories are either free to participate in or cost only a nominal fee.
What Changes Will Happen in 2013?
Google tends not to talk about search engine algorithm changes until they come out, so it's difficult to speculate on exactly how SEO link popularity will change. However, we can make some educated guesses based on how Google has dealt with search engine link popularity issues up until now.
So far in 2012, Google has been making big changes to their search algorithm to prevent people from gaining SEO link popularity through automated or "black hat" techniques that involve spam. However, spam results are still very noticeable, especially when making searches for very competitive terms. We can expect for Google to address this and tweak the way they correlate search engine link popularity with rankings next year. So far, the trend has been toward penalizing automated SEO link popularity building, so you should start phasing out the use of automation programs, even if they're still working for now.
Differentiating Yourself From The Competition
The best way to make sure that your search engine link popularity continues to climb is having an effective brand identity and promoting that brand identity across the web. If you just seem like another lawyer, without a lot to differentiate yourself from the competition, don't be surprised if your results are tepid. Don't just do what everyone else is doing—if you want to be on page one, you need to build your search engine link popularity organically and contextually.