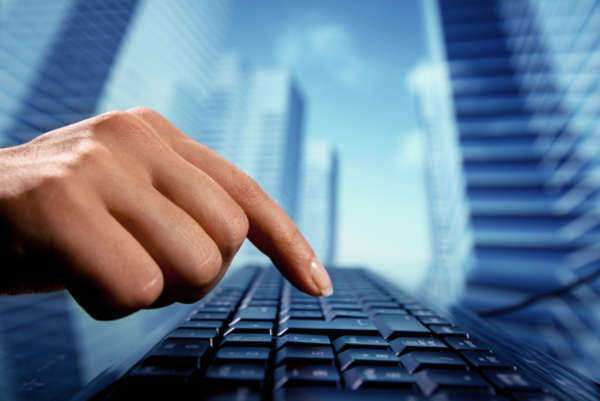 Everything About Cost Per Action
Typically, attorneys using online marketing today tend to use pay per click (PPC) services like Google AdWords—but as many attorneys have found out, bounce rates using AdWords can mean that most of your pay per click budget just goes up in smoke. For that matter, only 20 percent of users will even click on these PPC results. If you want your firm to pay only for the clicks that are actually generating business, CPA cost per action advertising may be right for you. Keep reading find out about the advantages and disadvantages of this technique.
What is CPA (Cost Per Action)?
Pay per click services charge you every time that someone clicks on your advertisement, whether it's relevant to them or not, and whether they have any intention of using your firm's legal services. Even if someone clicks accidentally on your link and backs out right away, the click still counts and you're still charged for it.
CPA cost per action charges you only when someone takes a particular action on your website. That action could be watching a video, filling out an online contact form, or otherwise showing engagement with your website. Cost per action won't charge you for clicks that simply bounce out of your website. The same kind of CPA cost per action advertising is also done by a number of businesses outside of law firms, including accounting firms and insurance agencies.
How Cost Per Action Advertising Is Different
Unlike pay per click advertising systems, which are often very large and based on search engines, most CPA cost per action advertising is done through affiliate networks. Affiliate networks allow a large number of different advertisers to have their display advertisements placed on relevant web pages. In order to get the most out of your cost per action advertising, you'll need to choose an affiliate network that meets your needs.
CPA cost per action advertisements allow you to set your "action" goals upfront. You can decide what level of engagement with your website ensures that a site visitor is a solid lead, then set up an arrangement to pay only when that action is taken.
One way that cost per action can work online is that a client will click on a splashy landing page for a particular legal issue, then fill out a contact form so that they can be contacted by an attorney in their area. When you are given this lead, the "action" will be taken and you will be charged.
Why is Cost Per Action a Good Fit For Law Firms?
There are some types of businesses that struggle to profit using CPA cost per action advertising. However, in many ways, law firms fit the cost per action paradigm in ways that most other types of businesses don't. One of the biggest reasons that CPA cost per action marketing campaigns fail is when each individual lead for a particular business simply doesn't generate enough profit to justify the cost per action.
For law firms, though, a single lead can be extremely profitable, especially for some types of cases (contingency fee lawyers should be particularly interested!). When you use a CPA cost per action affiliate marketing program, you can arrange only to pay for every actual lead that is sent to your law office, rather than paying every time someone just wants to window shop or just get free information using your website.
Law firms that profit due to the volume of their cases, rather than having a smaller number of cases with higher fees, may not be a good fit for CPA cost per action programs. Mass tort and personal injury lawyers may be able to make cost per action work for them, but if you're handling smaller cases with a lower rate of return, you could actually lose money using this type of affiliate network.
Cost Per Action Offline
While affiliate networks are often thought to be exclusively the province of the online world, many CPA cost per action networks now work offline as well. Both cable and broadcast television channels, as well as radio stations, carry advertising for affiliate networks that charge using a cost per action system. You may have seen these commercials on TV, talking about a particular type of personal injury claim and offering to refer clients with that claim to attorneys in their area.
Cost per action programs that work across a variety of media can help you reach a wide range of audiences. Radio and television audiences tend to skew slightly older, while online forms are more likely to be filled out by younger people. If your services tend to be mostly for people who are older, you may want to focus more on your radio and television cost per action marketing efforts.
When you use CPA cost per action marketing on television or the radio, the "action" you'll have to pay for is a potential client calling the service and getting a referral for your firm. Your cost per action will need to be paid whether or not the referral results in a winning case.
Cost Per Action Controversies and Ethics Issues
Before you decide to use a CPA cost per action campaign, it's a good idea to contact your bar association and make sure that these campaigns won't be considered a violation of ethics or professional responsibility codes in your state. Controversial ethics complaints have stemmed from these services in recent years, and you should always check to make sure that you won't risk censure when you run a new type of advertising campaign.
The reasons that some bar associations are reluctant to accept cost per action advertising are complicated. In some major ways, CPA cost per action advertising, especially when it is integrated across several media platforms, can be seen as in competition with bar association referral services. Some attorneys have speculated that this competitive aspect is the main reason that bar associations have opposed the proliferation of cost per action services.
Comments
comments