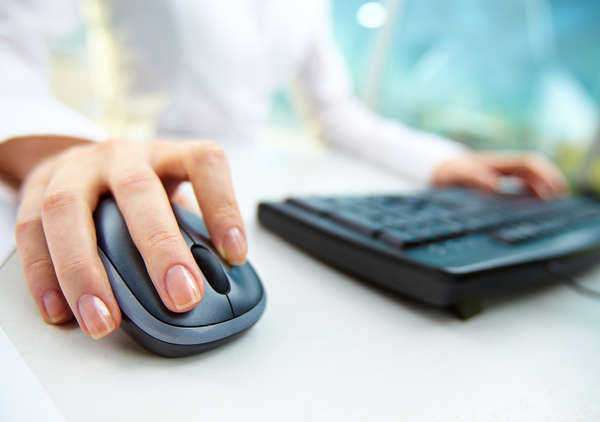 What are Web Analytics and How Can it Help my Business?
What is Web Analytics?
Web analytics has two primary uses: to log both on-site and off-site internet usage, and to use the data to make improvements to a website as far as content, structure, tagging, linking, and much more. The most popular web analytic tool is Google Analytics which is used by about 56% of ALL websites on the internet.
What is Web Analytics: Measurable Results
There is no specific answer as to what is web analytics, for certain services provide different tools for measurement. However, there are some common tools for web analytics within the legal field:
What is Web Analytics: Hit?
This type of web analytic measurement is typically a request for a file from a server. However, the results for hits can often become misleading because there are multiple files on a legal webpage that can each be counted as a hit.
What is Web Analytics: Visit/Session?
These web analytics measurements are related. A visit is often defined as a series of page requests from the same user within a 30-minute period. A session is a series of page requests from the same client with no request for other page domains. In web analytics, a visit will end after 30 minutes of delay but count as the same visit if the person returns within 30 minutes, but the action will count as two sessions.
What is Web Analytics: Types of Users?
Web analytic software will usually determine two types of visitors or users with a specific time period: a normal visitor and a unique visitor. A unique visitor is a person who only visits the site once in the time period, while a normal visitor will make several visits. In web analytics, a unique visitor that uses two different computers to view a website will count as two different visitors, but some software is starting to adjust for the same user on multiple devices like a mobile phone, tablet, and more.
What is Web Analytics: Bounce?
A bounce is a web analytic tool that measures when a visitor enters and exits a website without viewing any other pages before the exit. A bounce rate is a web analytic tool that measures the percentage of bounces compared to the number of visits.
What is Web Analytics: Session Duration?
Web analytics will often measure the amount of time a user stays on a single page and the amount of time the user stays on the legal website. Additionally, web analytics can measure active time where the user is actively interacting with the webpage based on clicks, scrolls, and more.
What is Web Analytics: Page Depth?
This web analytic tool is used to show how many page views the visitor engages in before the exit the legal website. A "click path" is usually associated with page depth because a click path shows a series of hyperlinks that visitors have chosen during their visit. Web analytics often measure page depth the following way:
Total number of page views / total number of sessions
What is Web Analytics: Frequency?
This type of web analytic tool will measures how often visitors come to the legal website in a certain amount of time. Frequency is calculated the following way:
Total number of sessions / total number of unique visitors
How can Web Analytics help my Firm?
The biggest advantage in using a web analytic tool is that you make changes to your website in order to keep potential clients on your site longer and therefore have a higher chance of those consumers wanting your services. There are three web analytic tools that are usually the most important to a firm, and these tools are explained below:
Bounce Rates and Web Analytics
A high bounce rate is a huge indication that there is a serious problem with how you are marketing your firm to potential clients. Keys to improving your bounce rate include the following:
· Providing direct and creative calls to action
· Improving your content
· Fixing broken links and errors on your website
· Adjusting ads to target certain demographics
Conversion Rate and Web Analytics
A conversion rate is one of the most important web analytic tools you can use, but may appear as one of the most disappointing at first. For example, if you're an attorney and the main purpose of your website is to have clients set up a consultation, you'll want to adjust the content on your webpage and even offer incentives to encourage clients to sign up for a consultation.
Conversion rates can be disappointing though. For example, some of the largest websites have a conversion rate around 3%. If you're an attorney, the conversion rate will likely be much lower, but you can adjust your website to try and target more clients.
Targeted Pages and Web Analytics
While using a web analytic tool, you should turn a large percentage of focus to your target pages. A common example can help explain targeted pages. An attorney may decide to devote several different pages to client testimonials, specific services that offer, and case results for areas of specialization. Each of these pages may state that clients who are facing a similar case should contact the firm, and the attorney can provide a link for contact information or a link for a form for a consultation.
What is Web Analytics: Conclusion
As noted in this article, there are a large number of tools for web analytics. Each web analytic tool is interconnected, and there are other tools besides those listed in this article. You can find more information about specific web analytics services and information that can help your firm on this website.
Comments
comments