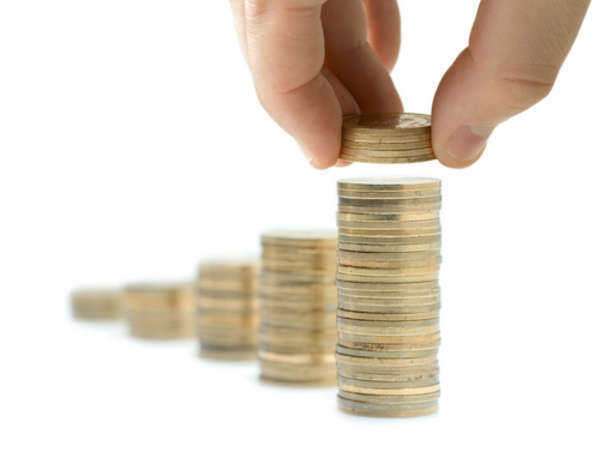 Anyone who's looked at SEO prices could be forgiven for feeling confused and overwhelmed. Why are some agencies charging a flat rate for SEO services, while others charge a monthly rate? Why do the rates vary so dramatically, and why won't many of these services disclose their SEO pricing on their websites? Law firms with a tight budget for search engine optimization need the answers to these questions—keep reading to find them.
Does SEO Pricing Correlate With Quality?
It'd be great to be able to tell law firms that SEO prices don't really mean much in terms of quality. Everyone's looking for a bargain, and if super-low SEO pricing meant an almost as good product, why not use it? Unfortunately, that's not the case.
In agencies with very low SEO prices, you can expect for your account to be primarily handled by offshore workers with limited fluency in English. Especially for law firms, where precision counts, you may not want a potential language barrier to cause problems with your content. What's more, these offshore workers often have a very high turnover rate.
For law firms that are working in broad practice areas, it's especially important to hire SEO professionals who really know what they're doing. SEO experts will cost money, and getting bargain basement SEO prices is often an indication that you're not actually going to get much bang for your buck. Look for SEO pricing that's at least around the median for prices in your area.
Why Are SEO Prices So High?
Studies have shown that most SEO consultant groups have about 1-2 clients per employee. This means that essentially, you're paying at least half of an SEO professional's salary when you're buying these kinds of services. SEO pricing for agencies that hire offshore workers is so cheap because the workers don't charge as much as Americans.
If the thought of spending so much money on an outside agency makes you upset, you might want to consider hiring your own in-house, full-time search engine optimizing expert. In some cases, this may actually be close to the same price as paying the SEO prices that an agency offers.
How Do I Get the Best SEO Prices?
Okay, so maybe you don't want to use Joe-Bob's Barely Used Bargain SEO Outlet for all your optimization needs. But that doesn't mean you can't get some good deals from reputable agencies. If you're willing to sign up for a contract for services, many agencies will lower their SEO pricing accordingly.
You may also be able to just ask for a discount. Search engine optimization is a highly competitive industry, and you should always get quotes from multiple reputable agencies to keep an eye on SEO prices. If you mention your other quotes for equivalent services, some agencies may discount their SEO pricing by up to 20-25 percent.
Hourly SEO Pricing
Right now, SEO prices are typically given in one of three ways. SEO pricing can be set by the hour, by the month, or per project. There are advantages to each solution, so let's go through them one at a time.
Hourly SEO pricing varies from about $75 to $200 an hour for most consultants. These are certainly high SEO prices, but typically you'll want to use hourly rates when you want to have a relatively brief consultation or an analysis made of your website. This can be a great way to give you ideas for a "tune-up" to your site.
Hourly SEO pricing makes a lot of sense for law firms that already have a staff member doing SEO—with consulting from a professional, your on-staff person can feel more comfortable handling your optimization problems. However, if you're looking for SEO prices for a long-term budget, you should consider one of the other options for SEO pricing.
Project SEO Pricing
Project SEO pricing is great if you need to redesign your website or otherwise work on a major SEO project. You might get sticker shock from some project prices, which can be in the high four figure range. While project SEO prices are the type most commonly paid by companies today, this isn't necessarily the best idea. This kind of SEO pricing structure doesn't leave you room for continuous monitoring and analysis.
Monthly SEO Pricing
Monthly SEO prices range from $500 at the low end (these are the offshore worker hubs mentioned earlier) to $5000 at the high end. This kind of SEO pricing can be most costly, but can also provide you with the best return on investment. Before paying monthly SEO prices for any agency, you should ask to see case studies showing a good return for law firms.
The reason that a monthly SEO pricing plan is likely to work best is that great search engine optimization doesn't just take time—it also takes testing. By giving you more time to test and more data to test from, a monthly plan allows you to have continuous optimization of your website.
Think about the average revenue that even one new client generates for your office. How many new clients do you think you could get after consultants worked diligently to raise you to the front page of Google for searches about your website for a full year? It's not hard to see how even the upper end of SEO prices can be worth it, especially for law firms, which depend on search results and see high revenues from each conversion.
Free SEO Options
If you're just starting out, paying a great agency's SEO prices may be out of reach. Unfortunately, buying from a bargain basement company might not give you the kind of results you want, and can be like flushing money down the drain or worse—especially if bad efforts at SEO damage your reputation online.
Instead, try using a free SEO tool like the ones offered by Google or Microsoft. These tools have easy to use help files and can be used even by beginners. Start with basic testing of your SEO and reading recent (that part's important!) online SEO tutorials.
Comments
comments