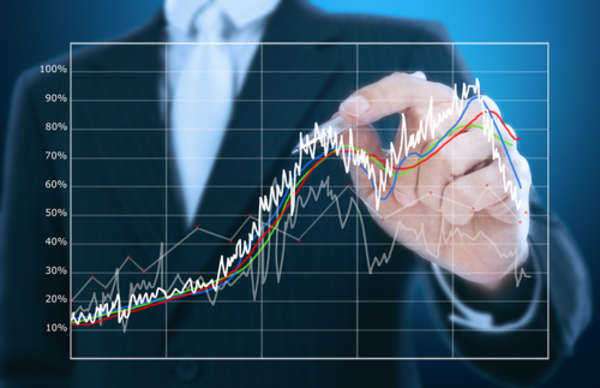 On the internet, trends come and go with a relentless pace. What works one year will sink your marketing efforts the next, and keeping up can be tough. What strategies are still working in 2013? What should your law firm focus on, and what should it give up to adapt to new focus areas? In this guide, we'll explore seven different trends that have been played out. If you're still on board with one of these trends, it's time to transition out and find new ways of marketing your firm.
#1: Traditional SEO
Not too long ago, the best way by far to get your law firm ahead in search rankings was to very carefully monitor keyword counts and do traditional search engine optimization. However, keyword density has become almost irrelevant to the new search engine marketing. If you're still focused on it, you're not just wasting your time. If Google detects that you're using any of the old SEO tricks, from links that come from spam comments on blogs to keyword spam website content, you can expect to have your website "sandboxed."
What does that mean for you? It means that searches will no longer direct to your page, or that it will be significantly reduced in the results. Since huge majorities of people don't look past page 1 of their search results, this means you'll lose out on almost all of your potential online business with even relatively minor penalties.
#2: Broad Spectrum Pay Per Click Ads
Many attorneys like to use pay per click ads online for a few different reasons—they're easy to start up and they can deliver immediate returns, unlike some types of online marketing. However, if you're still using pay per click ads, you've probably also noticed some disadvantages. High bounce rates, low conversions, and the worst part—as soon as you stop paying, the new business dries up immediately.
Generally, the reason that attorneys have bad luck with pay per click advertisements is that they're not taking enough care to target their ideal clients and the types of clients they most commonly get. There's no need to waste your time advertising to people who are a long way from your office, or who are outside of the age ranges where you tend to do almost all of your business.
What's more, even if you want to target several different groups, you should be targeting them with specific pay per click ads for their target market. These ads can take them to a microsite that specifically addresses the concerns of their demographic.
#3: Fake Followers
If you have blogs or business social media accounts, you've almost certainly gotten emails from people who say that they could get you new followers and friends. While these offers may sound tempting—like an immediate big internet presence on the biggest social media networks—the truth is actually a lot more disappointing. When you pay for followers, you're not paying for the kind of quality following that actually generates discussion and buzz.
The reason that people with a lot of followers are influential isn't because of a number on their screen. It's because people like what they have to say, and find them interesting. You won't gain influence with fake friends.
#4: Tagging Websites
Foursquare and other "tagging" sites seemed like one of the fastest growing trends in social media for a few years. The problem that made these a trend on their way out is that they had relatively limited appeal. Most of the web audience simply never made room in their browsing day to tag where they were. Others had privacy concerns, which would have only magnified if any of these tagging services had ever caught on in a bigger way.
#5: Generalized Websites
If your website has something for everybody, that may be great for an overall firm site, but you need to understand that your main firm website may not be your best marketing tool site. Instead, the big trend now is to create a large number of targeted microsites. Microsites should be relatively conversational and informal compared to your main law firm site, and some firms have dozens of these websites. You can often get very descriptive, long URLs for this kind of microsite.
#6: Flash Intros
A few years ago, many websites had big introductions made with Flash, which had functionalities that made websites more multimedia-oriented. With the multimedia focus in today's marketing, you may think that a Flash intro would be a good idea for a contemporary law firm website. However, Flash intros are cumbersome, take a long time for users to download, and runs into incompatibility problems on older computers and on smartphones.
Keep your website HTML, rather than Flash, based and you'll have much better luck getting people from mobile operating systems to use your website and become your clients.
#7: Parody Videos
It's one of the quickest and easiest ways to write something funny for the internet about just about any topic. Themed parody videos might seem like a fun way to have your law firm do something different with its marketing, but at this point you have to ask: is whatever you're doing really that different? At this point, so many legal parody videos exist—many created by law school students for an annual contest—that in order to stand out in a good way, you'll need to have polish, production values, and lyrics that aren't terrible and sound great with the original rhythms of the song.
If you're dead set on making a parody video, get professional production and make sure that you have people look at it before you make it live. More often than not, parody videos today are perceived as more embarrassing than awesome. You'll be more likely to go viral with something that is both funny and unique.
Comments
comments