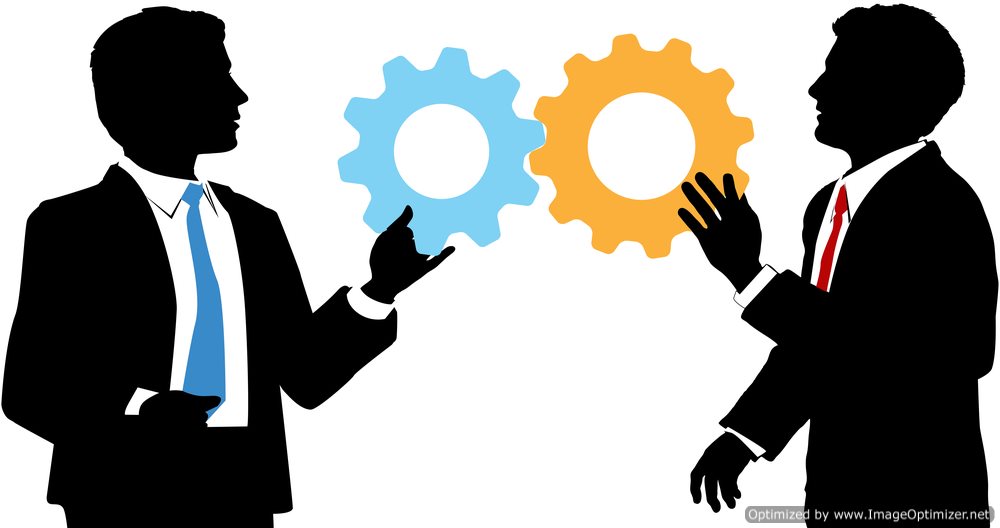 Foursquare now allows users to link Foursquare to Facebook in ways that can make it easier to market with both social media platforms. If you're not already using both Foursquare and Facebook, you need to get on board today for the best law firm marketing opportunities in the social world. Millions of users have already chosen to link Foursquare to Facebook, but businesses have lagged behind. Get your law firm connected on Foursquare and Facebook first, and you'll have a leg up on the competition that can give you all the new business you can handle. In this easy guide, we'll give you 4 tips on what to do once you link Foursquare to Facebook. We'll also tell you the nitty gritty on how to link Foursquare and Facebook together after the tips are done.
#1: Sharing Your Foursquare Tips
One of the biggest features that attorneys can make use of on Foursquare is the "tip" system. Not tips like you give to waiters—tips like you'd give to your friends or colleagues or clients, about locations that matter to them. Of course, the kinds of locations that matter to you may depend largely on what kind of law you practice. If you're someone who works in education law, for example, you may want to put tips about school accessibility or where to go if you have a legal problem related to a school. Disability attorneys can use tips to help people understand their disability access options.
Make sure that none of the tips you put on your Foursquare and Facebook are in any way unethical—for example, you shouldn't give client names on these tips for any reason without a client's express consent. However, once you link Foursquare to Facebook, your Facebook viewers will be able to see it any time you write a new tip. This means that your Foursquare and Facebook followers will get a view of how you see the city you're in and what you find important—a great way for attorneys to be able to showcase their brand image without looking fake or disconnected.
#2: Getting Out the Word About Foursquare
It's no secret that Foursquare and Facebook aren't the same size. When you link Foursquare to Facebook, you're making it so more than ten times the users have the ability to see your posts. Since Foursquare and Facebook tend to have slightly different demographics (Facebook users are, on average, a bit older and less likely to live in big cities), it's a good idea to link Foursquare to Facebook just to get more people using your Foursquare features.
In 2012, Foursquare started allowing users to actually interact with the website and see tips even if they weren't signed up to use it. This means that it's easier than ever once you link Foursquare to Facebook for your Facebook viewers to access not just your content, but everything that Foursquare has to offer. They may even want to become members themselves so that they can start doing checkins and offering tips.
#3: Linking Your Photos To Locations
Another way that you can carry your brand image through when you link Foursquare to Facebook is by bringing in photos. On both Foursquare and Facebook, images tend to capture people's social minds better, and are more likely to be shared with others than text based tips and other verbal cues. This means that in your Facebook timeline, once you link Foursquare to Facebook, you can actually indicate exactly where your photographs were taken.
Courthouse photos, in-office pictures—there are many possibilities for how you can incorporate pictures into Foursquare and Facebook. Since when you link Foursquare to Facebook the Timeline feature now tracks when you added photos, you'll now have a location-pinpointing timeline that can help people understand the history and mission of your law firm.
#4: Bringing In New Fans
Foursquare can also help you attract Facebook fans when you link Foursquare to Facebook. By making relevant tips, doing consistent check ins, and otherwise being a good Foursquare citizen, you'll be putting your law firm's brand in front of local people all over your city or town. Because many people like Foursquare for the incentives, you may want to try creating some sort of incentive for becoming your Facebook fan as a Foursquare user.
Keep in mind that you'll have a much easier time getting Foursquare and Facebook to work well together as marketing tools if your client base already skews relatively young. Because older people aren't using social media as frequently or in the same ways as younger people, it won't help nearly as much to link Foursquare to Facebook if you're working in a practice that has clients who are mostly over 50.
You should also try to make sure that some of your content is different on each site, and that you're giving value added for members of each website. This encourages people who are already accessing your marketing materials through one site to visit the other and get new information there, increasing their social reach and making both Foursquare and Facebook more effective for making your content go viral.
How to Link Foursquare To Facebook
You'll need to use both Foursquare and Facebook's websites in order to link your accounts, so make sure you have access to both accounts before attempting to link them up. First, sign into your Foursquare account. You can then go to your settings page, which offers an option that says "link to your Facebook account." Follow the instructions there and check which of your updates you want people to see on Facebook. Make sure that you're not overloading Facebook with Foursquare posts—this can be overwhelming if you make a lot of posts and lead to fewer followers.
Then, go to Facebook, where you should see an invitation and can set permissions for Foursquare to post on your Facebook Timeline. On the Foursquare app, you'll now see that sharing is enabled and that you can highlight the blue "F" to share your post with Facebook followers any time you post on Foursquare.
Comments
comments