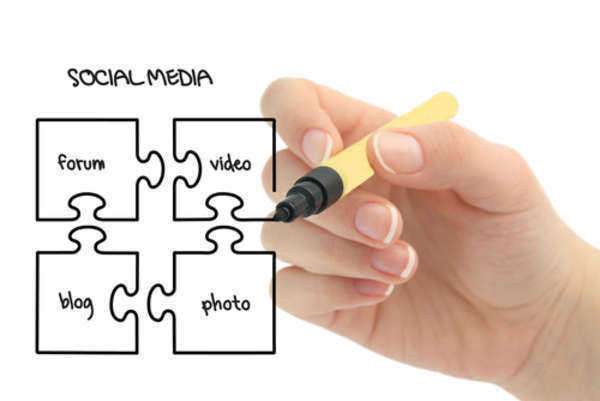 Imperative Internet Marketing Strategies for your Law Firm
Why Use Internet Marketing Tools?
Internet marketing services dwarf all other marketing services available to attorneys, and the most respected and successful attorneys are using internet marketing tools more than ever. In this article, you can find information on internet marketing tools and internet marketing strategies that can help to propel your business forward in the digital age.
Websites and Different Internet Marketing Strategies
A large percentage of attorneys hire a professional web designer for internet marketing services and even help with local internet marketing. A web designer can help with several of the strategies discussed under this section, and they can also help you set up different formats for your website.
For example, a growing trend for internet marketing tools includes setting up a normal webpage and a format for mobile devices. Viewing the standard website on a mobile device can prove difficult, and a web designer can help you set up an application for easier viewing on a phone.
The internet marketing services listed below can help your website draw in more clientele and allow for local internet marketing in some cases:
Monitor Website Traffic
A web designer or attorney can monitor web traffic using several types of tools to help determine where visitors are coming from, which pages are viewed the most, and much more. Several of the internet marketing services listed below can help monitor traffic and increase your ability to initiate local internet marketing:
· GOOGLE Analytics
· StatCounter
· AWStats
Blogging and Internet Marketing Strategies
Although blogging seems like a trivial tool for internet marketing strategies, attorneys can increase web traffic from consumers and other attorneys by setting up a blog. Blogging allows an attorney to keep their webpage updated, broadcast client testimonials, reveal case results to the public, and more.
Videos and Internet Marketing Services
A growing amount of attorneys are using videos as internet marketing tools, and there are different internet marketing strategies you can use for your video. For example, a large percentage of attorneys will post a video that provides a short but detailed summary of their services on the main page of a website.
Additionally, more and more attorneys are turning to internet marketing tools like YouTube and Google Video to advertise their services through a video. If you have little experience in shooting videos, do your research for making a professional and informative video.
Internet Marketing Services to Increase Web Traffic and Clientele
There are several internet marketing tools you can use to increase web traffic to your website and even address local internet marketing in some cases. There are numerous internet marketing tools out there, but the internet marketing services listed below are some of the most popular and successful available today:
Pay Per Click (PPC) Advertising
PPC advertising is one of the most commonly used internet marketing strategies used today. A network operator will offer PPC internet marketing services on a bid-based or flat-rate service, but the majority of operators, such as Google AdWords, Yahoo! Search Marketing, and Microsoft AdCenter, use bid-based systems.
In a bid-based system, attorneys can bid for the amount they will pay for each click and the highest bidders will get the highest spots on a search engine. These internet marketing strategies are not cheap—especially for attorneys. If an attorney wins a bid, the advertisement is usually posted higher up on a search engine or on the margin of the search engine for local internet marketing.
A large percentage of attorneys will hire a search engine copywriter to write an advertisement. The copywriter will be able to write a short advertisement with the most information possible while using the right keywords. Once the advertisement is completed, services like AdWords will provide additional internet marketing tools to increase local internet marketing and provide you with data analysis.
Google Places
Google Places is one of the most effective internet marketing strategies to increase local internet marketing for your firm. The tool for local internet marketing allows a consumer to view information about your firm without the consumer actually visiting your website. These internet marketing services are free for the most part, but several additional services for the local internet marketing tool may require payments.
If you use this tool for local internet marketing, Google can automatically adjust search results by referencing your ISP and search history when a consumer targets a local region.
Social Media Internet Marketing Tools
Setting up a social media account is one of the best internet marketing strategies to help increase the public's knowledge of your services and traffic to your legal website. For one, social networking can increase your local internet marketing because local followers can promote your services to their friends. Secondly, using these internet marketing strategies allows an attorney to inform the public about updated services and information about certain events.
Additionally, social media allows you to incorporate other internet marketing tools like videos, articles, and more. For example, if you set up a blog, social media allows you to broadcast your writing to a larger audience that may not have otherwise received the information.
There are other internet marketing strategies, internet marketing tools, and internet marketing services that an attorney can use, but the services listed in this article are the first and easiest steps for your campaign.
As mentioned at the beginning of this article, make sure you regard all Rules of Professional Conduct while using internet marketing tools for local internet marketing. You need to be careful even with social media, and there are still many gaps within laws for attorney advertising over the internet. Many web designers who work specifically for attorneys will have knowledge of advertising rules for the internet.
Comments
comments