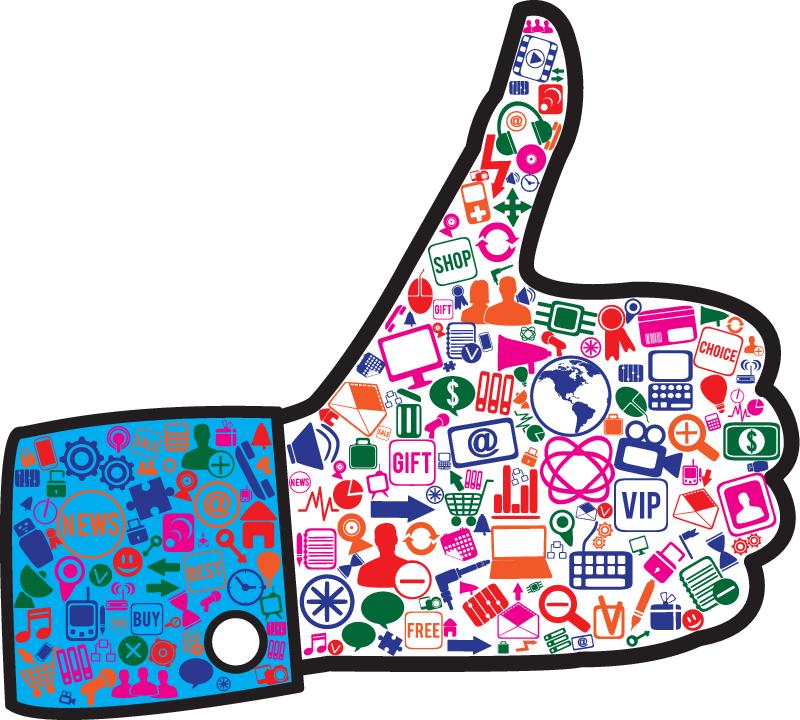 So you think you want to start advertising on Facebook. Good for you—only about half of firms have any Facebook presence at all. Before you begin to advertise on Facebook, you probably want to know whether Facebook advertising really works, and why it's better than other forms of direct advertising. Keep reading this guide to find out. You'll learn why some firms have better luck advertising on Facebook than others, and how to advertise on Facebook for different types of potential clients.
Is Facebook Advertising a Good Fit For My Firm?
There are some Facebook marketing gurus who think that advertising on Facebook is the best marketing solution for nearly any company. When it comes to these gurus, remember that Facebook advertising is their specialty—and that when all you have is a hammer, everything looks like a nail.
The truth is that not all law firms will benefit from advertising on Facebook. If you try to advertise on Facebook as a firm that works primarily on a B2B basis, you may be sorely disappointed in your results. That's because while advertising on Facebook reaches a huge audience of consumers, it just isn't the venue where most professionals seek out new goods and services. For these types of firms, LinkedIn may be a much better revenue source than Facebook advertising.
The firms that can advertise on Facebook and do well are usually consumer-focused firms. Personal injury attorneys of just about any variety can use advertising on Facebook effectively, as can criminal defense attorneys across the United States.
What Should the Goal of My Facebook Advertising Be?
How you decide to advertise on Facebook will influence the kind of advertisements you should buy. For example, let's say that your primary goal is to gain new clients directly. If this is the case, you'll probably want to take advantage of the advanced targeting features Facebook offers to identify likely clients, and show them display ads that have direct calls to action for people in the situation that most often brings them to your law offices.
Sometimes, though, you want to advertise on Facebook not for direct client conversions, but to increase brand awareness and develop a referral network. If this is the case, you may not want to put as many direct ads up. The direct ads you do have should direct to your Facebook content, rather than offsite. This kind of social media audience building can be incredibly useful when you want to distribute new content through Facebook and other social media channels.
Facebook Advertising On a Budget
Not all of your advertising on Facebook needs to be flashy sponsored content. The brand awareness you build when you advertise on Facebook can also be built with basic social media strategies. You should, at a very minimum, augment any Facebook advertising with additional social media work to encourage more interaction with your social media pages.
For example, instead of just looking at advertising polls, you may want to start using polls that are part of your news feed. These polls will be seen by your friends and fans, and if they like the poll and answer it, it will show up in their friends' news feeds as well.
Another way to advertise on Facebook for little or no money is to make some videos. While the initial camera setup may cost you some money, afterward you can make regular video updates that can help your friends and fans know what your firm is up to. This type of Facebook advertising draws a lot of "likes" and can help increase brand awareness in your local community and beyond.
Targeting Your Facebook Advertising
When you run actual display advertising on Facebook, you'll have to pay money for every click made on your ads. This means that it's really important to target your Facebook advertising well, so that the clicks are likely to lead to an actual new lawyer-client relationship. If you advertise on Facebook with poor targeting, you'll be wasting money by paying for impressions and clicks that never really give you any additional value.
For many small firms, the best targeting options available on Facebook are geographic and demographic. Try advertising to people one zip code at a time—this kind of hyperlocal advertising on Facebook will target only the people who are closest to your office and most able to visit for a consultation.
Demographics are sometimes underutilized by law firms that advertise on Facebook, especially the gender demographic. There's no reason not to segment your advertising on Facebook for men and for women, especially if you're in an area like family law where gender differences lead to differing legal concerns.
Facebook Advertising for Mobile Users
One of the easiest ways to check up on what your friends, family, and colleagues are doing on Facebook is to use the mobile app. Mobile web usage is soaring, and advertising on Facebook is one of the best ways to take advantage of app advertising without needing to join any new ad networks.
Recent studies have shown that people now spend more time using their smartphone apps than they do browsing the internet through a traditional mobile browser. This means that when you advertise on Facebook mobile, you're reaching a crowd that uses traditional search methods less and less. Because of this, it's often a great idea to do advertising on Facebook if you're already doing some search ads for desktop searches—you'll be reaching crowds that don't always overlap.
The Most Important Facebook Advertising Rule: Change
When you start to advertise on Facebook, it's probably a good idea not to get too comfortable with things the way they are. Facebook's a new enough website, and its stock has had enough problems, that it's likely we'll continue to see changes to advertising on Facebook for the next several years.
One of the most crucial things you can keep in mind when you advertise on Facebook is that users and advertisers alike have been unable to stop unpopular changes. You're much better off just learning about new features and advances as they're made, and rolling with the changes instead of clinging to the old way of doing your advertisements.

Comments
comments