Where the Best Backlinks Come From—And How To Get Them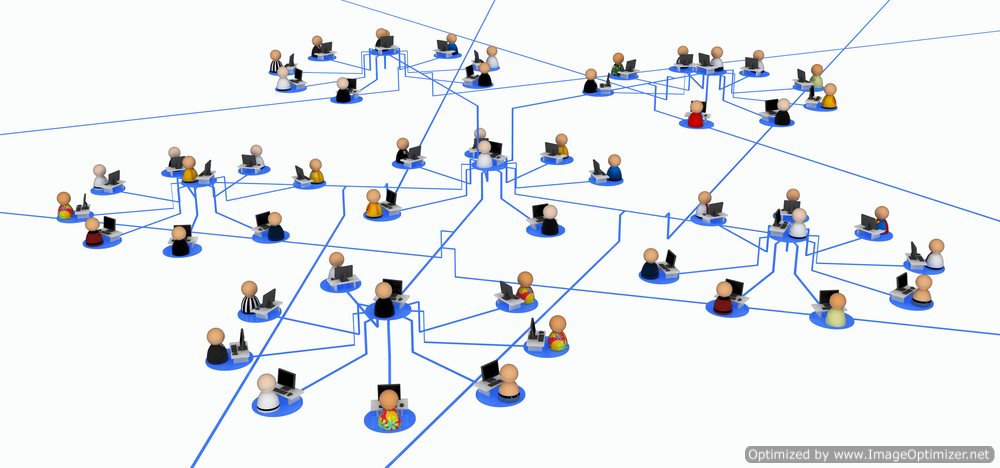 Thousands of marketing professionals have been impacted by Google's April 2012 decision to weight backlinks differently according to where they come from. Now, rankings aren't just about how to get backlink traffic—they're about where to get backlinks with a high value, and finding the best backlinks possible. That's why you need to keep reading this guide. You'll learn how to get backlink traffic that really counts in searches, and why you should seek smaller numbers of the best backlinks instead of trying to get low-quality links everywhere.

How NOT To Get Backlink Traffic: Links to Avoid

Before you start learning where to get backlinks, it's a good idea to know what strategies to avoid. These strategies are typically those which were used by spammers in the past. Because of these spammers, Google and other search engines now devalue the backlinks of people who use these techniques today. For example:

Don't use any kind of article marketing or article spinning service that copies the same content onto a huge range of web pages, including many with little or no relevance to your firm's business.
Don't use the same anchor text every time you make a new link, or make all your anchor text exact keyword match text.
Don't have all your links come from the same IP addresses. That's not a sign of the best backlinks—it's a sign of spam.
Don't start building backlinks too fast once you learn where to get backlinks—this is regarded as suspicious, try doing just a few a day.
It's important not to learn how to get backlink traffic from any guides made before the latest Google search updates in April 2012. Any guide telling you where to get backlinks that is from before that time can be safely ignored.

You should also keep in mind that the best backlinks are those from websites with high PR rankings. If you learned how to get backlink traffic several years ago, you may just have tried to get a high quantity of backlinking done. Today, you need to know where to get backlinks that are high quality and likely to be indexed quickly.

How To Get Backlink Traffic From Blogs

Every guide on how to get backlink traffic for lawyers will talk about blogging, and with good reason. Any law firm professional who wants to know where to get backlinks when you've just started a website can start with blogs.

In order to get the best backlinks from blogs, you'll want to find other blogs that are either part of your local community or that pertain to similar subjects. This is a great way to find opportunities for guest blogging. If you don't know where to get backlinks from blogs, start by just reading some. By creating a list of blogs you read regularly, you'll start to learn which ones would yield the best backlinks and guest blogging opportunities. Once you figure out where to get backlinks that will suit your firm best, you can approach the blogger about linking to your website.

How to Get Backlink Traffic From .Edu Sites

It can seem almost impossible for many businesses to know where to get backlinks on .edu websites. Fortunately, law firms have a competitive edge that most other businesses completely lack. If you find a .edu website for a law school that has a student forum, you may be able to post in the student forum to get the best backlinks possible.

If you don't know how to get backlink traffic on these forums, just think about the kinds of questions you might have had as a law student about the areas you're practicing in now. These answers can help you get fantastic .edu backlinks, which are the best backlinks possible as far as Google is concerned.

How To Get Backlink Traffic From Facebook

When thinking about where to get backlinks, don't neglect Facebook. As the single largest website for B2C social network marketing, it has a high PageRank and tremendous visibility for the average consumer. Some of your best backlinks in terms of total traffic generated may very well come from Facebook.

The easiest place to start getting backlinks from Facebook is on your profile page. However, as long as you keep your content posted publicly, there are several other places where to get backlinks on Facebook.

How to Get Backlink Traffic From Twitter

Twitter is another place where you can get some of the best backlinks for your website. If you don't know where to get backlinks on Twitter, start with your profile. You can also use Twitter to create backlinks to your backlinks—a process called tiered linking that helps to get your links indexed by Google. This kind of tiered linking ensures that you get the best backlinks performance.

How to Get Backlink Traffic From Directories

Another great answer to the "where to get backlinks" conundrum comes in the form of directory listings. When learning how to get backlink traffic, you may have learned about using directories like DMOZ or Yahoo! Directory. These kinds of directories can still provide good links, but the best backlinks from directories today come from local directories and Google+ Local.

That's because when someone searches using a geolocational term, Google+ Local will take these local directory backlinks into account more than your other links. If you want to rise fast in local search rankings, these are the best backlinks you can get—and what's even better is, they're completely free.

How to Get Backlink Traffic From Press Coverage

A lot of law firms, especially those just starting out, don't think that they can actually get press coverage. Instead, they put phony press releases (which aren't even released to their local press!) on sites like PRWeb. These websites no longer count for much with Google, so they don't help your search rankings.

Instead, for the best backlinks, try making real, engaging press releases and getting media coverage. Just an interview or profile piece in a local or regional magazine, or a local weekly newspaper, could be a huge boost for your search rankings.
Comments
comments