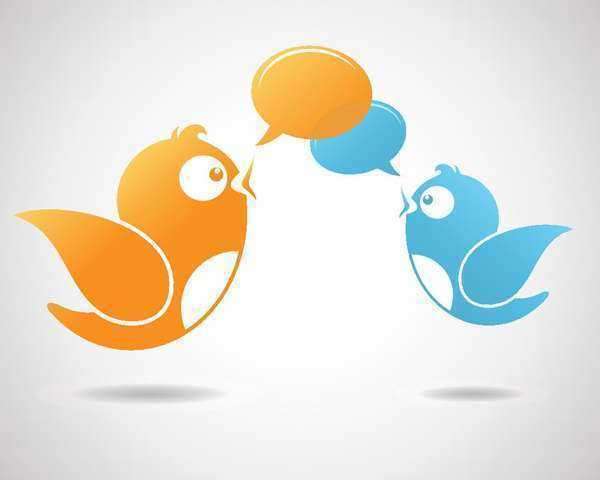 Proven Techniques for Marketing your Law Firm on Twitter
Twitter Marketing
Marketing with Twitter is easy if you address three simple steps:
1. Setting up your profile for the best possible Twitter marketing
2. Interacting with followers to increase and sustain your marketing campaign
3. Increasing and improving your efforts with proven techniques
If you've set up an advertising account with Twitter, you can access their guide titled, "Twitter for Small Business: A Guide to Get Started."
Setting up your Profile for Successful Twitter Marketing
There are two main subjects you want to address before marketing on Twitter for your firm. You'll want to utilize your tweets as much as possible, and you'll want to set up your profile for a professional yet creative appearance.
Utilizing the Capability of Tweets
Use the following techniques to improve your tweets and increase your marketing with Twitter for your firm:
· # (Hashtag): use hashtags to center your tweets on a particular subject.
· @ (Mention): a mention allows you to announce another user and let their followers and your followers see the message. Consider mentioning clients, but consider mentioning other businesses and venues as well. If you mention them, they'll mention you.
· Links: use the link-shortening tool to post links within your tweets. The tool can reduce longer links and shorten them to a maximum length of 19 characters.
Set up your Profile to Enhance Twitter Marketing
These simple yet imperative techniques for your profile can increase the range of your marketing on Twitter:
· Use a profile image that showcases the image of your firm. Do you have a brand?
· Write a short yet informative bio about your firm that explains the history, services, and how they compare to other services in the area.
· Include a link to your official website within your bio.
· Consider using a background image for your profile to add visual appeal and increase marketing with Twitter.
Interacting with Followers to Improve Twitter Marketing
You'll want to search for profiles and users that have interests relating to your services. Yet, once you start gaining followers, how are you going to keep their interest, encourage them to tweet about your services, and indirectly recruit other followers? Take the following steps to increase your marketing with Twitter:
Track what Users are saying about your Services
One of the keys to Twitter marketing is researching what users are and are not saying about your services. If users are not talking about a particular service, what steps can you take to improve these services and increase the marketing on Twitter?
Connect with Users on a Personal Level
This motto is true for all marketing with Twitter, especially in the legal field. If you're tweets are too formal, followers will think your firm is all business and no play. In order to improve Twitter marketing, compile friendly and enthusiastic tweets without jargon. Followers need to understand what you're talking about.
Some of the best ways to improve marketing on Twitter and connect with followers personally include the following:
· include engaging and creative photos about the people are running the firm
· provide information about the firm that can be found nowhere else
· share videos and links that can provide answers to popular questions
· add motivational and inspiring quotes
· reply and thank people for tweeting about you
Tweet Daily
Marketing with twitter relies on updated information. Even if the ideas are simple, you're still engaging followers and improving your Twitter marketing. Another good way to improve marketing on Twitter is bringing in somewhat unrelated content in order to make new connections between your services and areas followers assumed you would not address.
Set up a Planner for Content
Writing about the same topics will surely have a negative effect on your marketing with Twitter. Instead, make a schedule that will address the following categories on different days through the week to improve marketing on Twitter:
· inside operations of your firm
· special promotions and deals
· announcement of your services within the media
· focused discussion on certain partners
· helpful information the public can use
Measuring and Improving your Efforts for Marketing with Twitter
You need to start measuring your results to improve your Twitter marketing. You should consider using the analytics software provided by Twitter, but you should also consider outside analytics software to improve your marketing on Twitter. You should measure how much traffic your profile is bringing in, how many people are retweeting and making you a favorite follower in order to start improving your marketing with Twitter.
The following techniques can improve your Twitter marketing and offer measurable results:
1. Offer incentives that can improve marketing on Twitter. For example, offer a discount for services to a certain amount of tweeters only if they can get a certain amount of people to retweet about your services. Make sure the followers understand the incentives completely to protect your marketing with Twitter.
2. Tweet messages that will encourage conversations to begin. The more people that start discussing a certain subject, the better you're marketing on Twitter and chance of bringing in clients.
3. Consider promoted tweets once your marketing with Twitter has shown signs of growth. Advertising with a promoted account can connect you to people in your community and make your presence more known with search results.
Twitter Marketing: Conclusion
There are over 140,000,000 active users on Twitter. If you haven't begun marketing on Twitter, your potential pool of clients is lacking. The suggestions within this article can greatly improve your Twitter marketing and make sure you start your campaign off on the right foot.