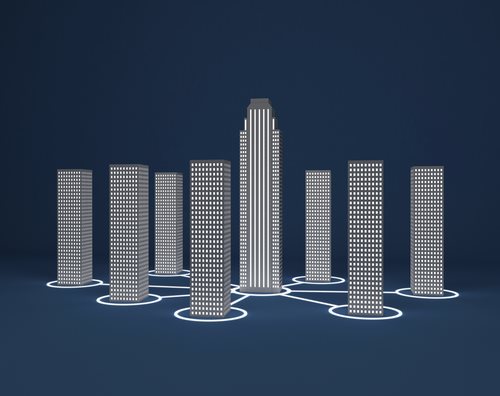 Contextual Link Building: A Link Building Solution For Law Firms
As linking strategies have changed and become more complex, contextual link building has become one of the biggest trends of 2012. Law firms, because their business is so context-dependent, are ideal users of contextual link building strategies. Whether you want advice on finding a great contextual link building service or doing it yourself, keep reading this guide to find out exactly how to make your contextual linking dreams become a reality.
What is Contextual Link Building?
Traditional link building just refers to the process of getting other websites to link to yours. Search engines, when trying to determine what website is the best source for a particular search string, consider these "backlinks" to be one of the biggest indicators of quality. This means that if no one (or almost no one) is linking your website, you probably won't appear in the first few pages of search results—no matter how carefully you've search engine optimized your website's actual content.
Contextual link building is a particular form of link building that involves only building links to websites that share many similarities with your own site. Why does this kind of link building work? There are several reasons. First of all, in order to combat the rise of backlink spam, many search engines now take context into consideration when deciding which links are "worth" more to the ranking algorithms.
Second, contextual link building is more likely to be seen as relevant by users. This means that you're more likely to have your links shared by other people online. Typically, a contextual link building service will advise having two or three links in a 250 to 500 word post, all of which link to keywords you're attempting to optimize.
Can My Firm Do Contextual Link Building On Its Own?
It's very possible to do this type of link building without hiring a contextual link building service. You can build contextual links on many different types of websites. Let's take reddit.com, which has been soaring in popularity throughout 2012 and looks to do the same in 2013, as an example. Reddit allows anyone to post links to content, and users of the website can vote a link up if they decide it is high-quality, and down if it is low quality. A contextual link building service may or may not post on websites like Reddit, but you can.
When you post to a website like Reddit or any other "Web 2.0" site as part of a contextual link building effort, you'll want to decide what your goals are ahead of time. Try making the kind of post advised by a typical contextual link building service: 250-500 words (trying to keep on the shorter end—people prefer shorter, more concise content!), with two or three links to your website.
Is a Contextual Link Building Service Worth It?
If you're having trouble finding places to do your contextual link building, you may want to hire a service to handle it for you. A contextual link building service will find the best websites to put your content on—websites that already have a similar context to your own site and will give you the best quality backlinks possible.
There are a few reasons that you may want to avoid doing contextual link building on your own. If you don't have much SEO experience to begin with, it's probably true that even a mediocre contextual link building service will do a better job than you will—there's simply too much to learn for an amateur to become good at link building within days or weeks.
Contextual link building can also be tough because it involves knowing exactly the right kinds of websites and keeping up with the most up to date SEO trends. Hiring a contextual link building service means that you'll never need to worry about reading search engine marketing blogs to keep up—they'll do it for you.
While every contextual link building service is different, in terms of both experience and price, ideally you shouldn't choose a service based on price points alone. A cheap service may give you great results, or it might be using outdated contextual link building methods. Ask to see not only case studies, but recent case studies from your contextual link building service so that you can be sure that your service is doing the kinds of link building you want.
What is Tiered Contextual Link Building?
While traditional contextual link building works fairly well to improve search results, there are ways to improve upon it. For example, tiered link building is substantially more complex, but offers benefits for law firms. Tiered contextual link building requires not just building a back link to your own website, but also building additional backlinks that link to the backlink.
Why does this work? Because Google and other search engines are much more likely to believe that a contextual link occurred naturally when other websites are linking to it. When not only your content, but your links and tiered backlinks are high quality, you'll shoot to the top of search engine rankings.
Having a two-tiered contextual link building effort is great, but if you hire an experienced enough contextual link building service they may actually advise you to do three or even four tiered link building. This may seem like overkill, but some services have had great luck with this type of multi-tiered system.
Why Not Other Link Building Methods?
Because contextual link building can seem like such a challenge, you may be asking if there's a better way. The answer—perhaps unfortunately for some law firms—is no. Contextual link building offers unparalleled ability to control the message and keywords that your backlinks are using. If it's done right, it will look completely natural, and like part of traditional web marketing efforts rather than straight-up search engine optimization.
Other link building methods are often very obvious and are much easier for search engines not only to track, but also to shut down if too many websites begin using them. Contextual link building, on the other hand, is here to stay—it's simply too hard to detect when it's done well.