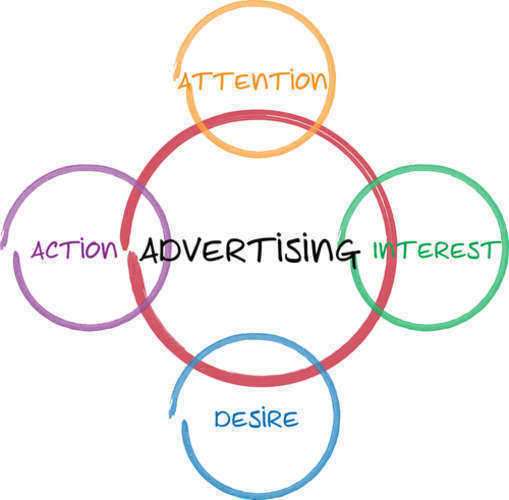 If a tree falls in the forest and no one can hear it, does it make a sound? If your law firm Youtube video gets released and no one but you sees it, does it make an impact? The first question has been debated for centuries, but the answer to the second one is clear: using Youtube for business requires viewers, no matter what. Learning how to get more Youtube subscribers out of the current userbase of over 300,000,000 registered users can seem complicated—but it doesn't have to be. Keep reading to find out how to use Youtube for business marketing and making your small firm's voice heard.
How to Get More Youtube Subscribers, Step 1: Find a Niche
Most small law firms today have gravitated away from the "general practitioner" mode that characterized a large number of small suburban and rural firms for decades. Today, most attorneys and law firms specialize, and that specialization can actually help when you're learning how to get more Youtube subscribers.
If there's a niche that your practice excels at, you need to consider making your Youtube channel (or at least a series of videos) pertain to this niche. Already, about 13 hours of video are uploaded to Youtube every minute—that's a whole lot of videos. If you want yours to stand out, you can't talk about the topics that are already common knowledge to video viewers. The first step in how to get more Youtube subscribers is doing something that no one else is.
Just because your Youtube for business channel is primarily about your niche won't mean that you can never post anything else. You'll just have an easier time figuring out how to get more Youtube subscribers for one initial niche than if you make videos about a huge number of different things with different keywords.
How to Get More Youtube Subscribers, Step 2: Consistent Posting
Using Youtube for business isn't something you can just do a few times, then forget about it. There's no way to learn how to get more Youtube subscribers unless you have an active channel that's constantly showing new content relating to your niche.
When you stop posting, people stop listening, and your plans to use Youtube for business can dry up in weeks or months. No list of steps for how to get more Youtube subscribers is complete without that simple message—no matter why you stop posting videos, it doesn't matter. It is much harder to rebuild your presence on Youtube for business marketing if you've scared away your followers once already.
How to Get More Youtube Subscribers, Step 3: Direct Advertising
Okay, let's say you didn't read this guide before you started learning how to get more Youtube subscribers, and you've been inconsistently posting content. If you need a sudden jolt to get more out of Youtube for business marketing, you may be best served by directly advertising the contents of your Youtube channel.
Using Google AdWords, you can advertise either on or off Youtube for business based on keywords. On Facebook and some other social media websites, you can target your ad using demographic data instead of keywords, which can be more useful for some businesses.
How to Get More Youtube Subscribers, Step 4: Shameless Self Promotion
There's no reason to be shy about what you've posted on Youtube. This is the new age of Youtube for business, and so many businesses have Youtube pages that you shouldn't be reluctant to share everything you're posting with as many of your contacts as possible.
Use what you've already got. Using Youtube for business marketing will be much easier if you already have a wide range of online contacts from email lists or social media websites who may be interested in what you have to say. Tell people that you know in person, and have them tell their friends about your new video series—this is the way some of the best Youtube for business success stories have gotten started.
Blog posts also are a great way to cross-promote your Youtube for business video series. As ever, consider your desired audience: if this is a video primarily made for the benefit of other attorneys, use LinkedIn and your blog to market it. If it's for consumers, use both LinkedIn and Facebook. Consider branching out to several new social media services in order to get the best possible start for your Youtube channel.
How to Get More Youtube Subscribers, Step 5: Be an Authority
If you've ever had the chance to look at a lot of different Youtube videos, you will have noticed that not a lot of the people posting seem to be experts. So far, Youtube is largely the realm of the amateur, which is actually great when you want to use Youtube for business yourself.
Because your firm has people on staff who are authorities about some matters of law, have them speak on camera. Charisma matters more than just being photogenic—even if no one calls you easy on the eyes, you can be an engaging Youtube presenter by maintaining a level of informality and being direct.
How to Get More Youtube Subscribers, Step 6: Connect With Others
Odds are, other users on Youtube are already using the website to make videos that are at least somewhat similar to yours. Since it's likely that these people aren't all in the same geographic region, they're not necessarily your competition—in fact, by connecting with them, you could boost referrals to your firm and get an even better return on investment from Youtube content.
Try leaving a comment on another video that's similar to yours and seeing if it elicits a response. If not, you may want to make a video response that praises the video you watched or highlights certain aspects of it. This kind of interaction shows that you're committed to your Youtube marketing, and if you keep it up, you'll be sure to expand your subscriber base.

Comments
comments