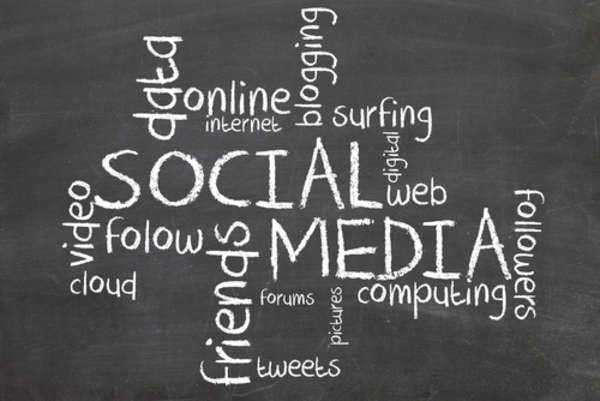 Today, social media marketing is the fastest growing area of internet marketing. Most law firms have stopped sending a lot of direct marketing e-mails and have instead replaced them with pages on social networks and internet directories. If you're looking to improve your social media ROI, you've come to the right place. This guide will teach you ways to really get more for the money you're spending on social media marketing for your law firm—and all without sacrificing your reputation for the sake of getting new clients in the short term.
#1: Don't Waste Money on "Bad Fit" Social Media
One of the mistakes many firms make when they're new to the world of social media is getting into every new social trend without really evaluating whether that trend is relevant to their typical client base. Let's say that you're an attorney who primarily works on wills and estates for older people in a small town. If that's you, using a service like Foursquare—which trends toward younger and more urban people—is probably not going to generate the social media ROI you were hoping for.
Instead, make sure that the customers you're trying to reach really do exist on the social media sites you're using. Keep in mind that your social media ROI for a particular website can vary significantly depending on where your law firm is located, so don't just assume that because a few law firms have had success with a social media platform that it's the answer you've been looking for.
#2: Target Customers, Don't "Shotgun" Advertise
If you want to give yourself the worst social media ROI possible, the best way is to waste money on paid impressions that will only be seen by people who have no interest in what you're offering. Many attorneys who are new to the social media advertising game decide to show their ads to people indiscriminately.
One of the best ways to target clients on social media websites in order to get the most out of your social media ROI is to use features allowing you to market exclusively to people who are connected to your already-existing connections. That means that when your advertisement is seen by someone, they'll also see that a friend of theirs has already connected to you—which makes you seem much more trustworthy.
#3: Don't Try To Be Something You're Not
Too many companies try to do things that really don't play to their strengths in the hopes of enhancing their social media ROI. If you aren't a particularly funny place and don't tell a lot of jokes in your office, that's a fine way to be—but you probably shouldn't attempt to make your comedic debut in your Twitter statuses. If you're a place that trends younger and has a tendency to be more laid-back, don't try to dress up your language so that you sound more like what you think an attorney should sound like. Keep it professional, of course, but don't make yourself sound stilted.
#4: Engage With Customers Through Free Techniques
Not every way of marketing through social media costs any money at all. One of the best ways to increase your social media ROI is to make the most of the ways you're able to get in contact with people for free. Consider monitoring Twitter and Facebook for mentions of your firm, and responding (always politely) to people who give you a mention. This can be a great way to nip potential public relations problems in the bud—responding thoughtfully to criticisms without being peevish or unapologetic can increase the level of respect you get in the web world.
#5: Network With Other Attorneys Through Social Media
Maintaining a high social media ROI is even easier when you don't constrain your social media presence to one that's all about consumers. While consumers should definitely still get the bulk of your social media marketing, you can also talk to attorneys in order to get more client referrals sent your way. Some networks, like Facebook, allow you to only make some updates visible to some lists. When someone connects to you on Facebook, you can classify them as a consumer or as an attorney, and make sure that the updates they see from your firm are the right ones for them.
#6: Keep In the Loop About New Advertising Trends
The cheapest time to jump on a new advertising bandwagon is before everyone else has done it too. After markets become oversaturated, it's much harder to generate a high social media ROI from a particular strategy. That means that to get the best return on investment in the social media world, you need to do your homework. If you're not learning about trends in new websites, new features, and user statistics, you aren't doing enough to increase your social media ROI. Social media is a fast-changing universe—take Myspace, for example. Years ago, its meteoric rise was followed by an equally rapid fall. You don't want to be the person still spending money on a social network after everyone else already knows it's played out and has left.
You can keep up on the newest trends in increasing your social media ROI by keeping up with the articles here at lawfirms.laws.com, or by reading blogs or listening to pod casts about the types of social media advertising and marketing you're interested in doing.
#7: Learn from Your Competitors
While it's not a good idea to duplicate a competitor's strategy in social media—you should find your own voice instead—there's no reason to ignore them. Paying attention to what your competitors are doing right and what they're doing wrong can give you a better idea of how to do a better job for your clients and potential clients in the future. If you notice that your competitor's Facebook page has been seeing more comments than usual, check them out—maybe they're using a new strategy for developing topics, or are helping to keep conversations going. If you see people outraged about something a competitor (or any other company) has done with their social media presence, you need to find out what they're mad about and think about how to avoid a similar scenario for your law firm.
Comments
comments