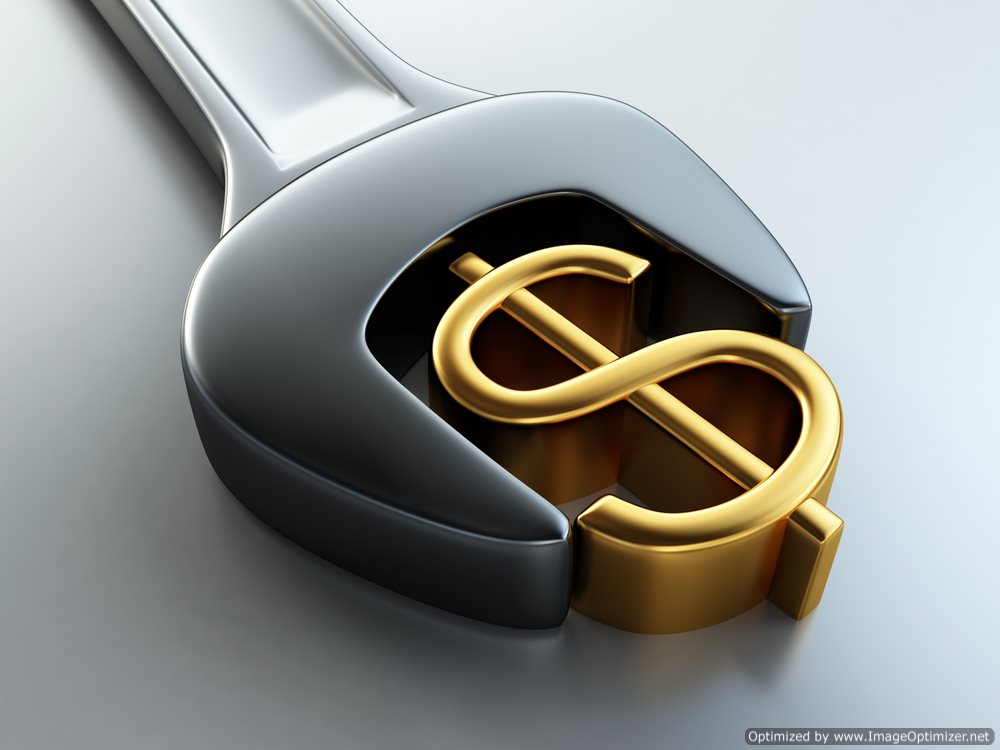 Less than .1% of web pages have a high or very high Google Page Rank value. If you're trying to improve your website's total PR value, you may want to start using a Google page ranking tool. But trying to find the right Google Page Rank tool can feel confusing: there are so many different kinds, and many appear to be basically identical! Which tools will help you the most in your law firm's quest to reign supreme in your legal marketing endeavors? Keep reading to find out.
Problem: Learning the Ropes
Google Page Rank Tool Solution: Google Toolbar
Let's say that you're totally new to the whole idea of page ranking in the first place, and want a gentle introduction to the subject. The best Google page ranking tool for you probably comes from Google itself, in the form of the Google Toolbar. This toolbar works in several different ways—including giving you a handy Google search input field any time you need it without having to open up a separate browser tab—but can also be used to start identifying Google PageRank numbers.
In order to identify a website's PR value using this Google page ranking tool, you'll need to download and install the Google toolbar to the browser of your choice. Then, go to the URL of the website that you want to use the Google Page Rank tool on. Once you arrive at the website, hover over the Page Rank icon to get a number between 0 and 10. That number is the current Page Rank of the website.
Keep in mind that Page Rank is only updated by the toolbar periodically. There's always a chance that your PR value will increase or decline the next time the toolbar updates. The integer value given to you by this Google page ranking tool is created by rounding off all decimal places, so keep in mind that you can't tell whether your actual Page Rank is (for example) 2.7 or 3.4.
Problem: Understanding What PR Means to Search
Google Page Rank Tool Solution: SEOQuake
If you're looking for a Google page ranking tool, you already probably have a pretty good idea that Page Rank matters for search results and also for inbound links. If you want to be able to see a quick overview of Page Rank as well as a number of other statistics all at once, download SEOQuake. This Google page ranking tool works by making your searches look different.
How different? Next to each website URL that you see, you'll also see several different statistics and numbers. One of them, PR, indicates the website's current Google PageRank. This tool isn't just a Google page ranking tool—you can also find out how your website fares on other popular ranking websites like Alexa.
Problem: Seeing PageRank for All Website Pages
Google Page Rank Tool Solution: Page Rank Bar
One of the most popular types of tools that currently exists for checking PR values is the Google page ranking tool type exemplified by Page Rank Bar. While the vast majority of these tools are functionally identical and you can use any you choose, we'll go into Page Rank Bar as our Google Page Rank tool of choice for checking all web pages on a website.
Page Rank value is based on a per webpage basis, not on your site's total PageRank. However, total PageRank does actually matter to search engine rankings, so you should download this Google page ranking tool and install it on your own website. After you do this, you'll be able to quickly access a list of your links and the Page Rank value for each one.
Problem: Getting a Historical Overview of Your PR
Google Page Rank Tool Solution: SEOMoz
Understanding how your website is doing on a historical basis is a great way to figure out whether you're still going in the right direction. However, most of the time, your Google Page Rank tool will only tell you what a website's present PR value is. Enter SEOMoz, a Google page ranking tool that actually takes a look over how your PageRank has changed over time.
If you use this Google Page Rank tool, you'll see not only the changes to your PR value, but also the dates when those changes occurred. You can then check your own marketing initiatives and records so that you can tell what drove the positive and negative changes to your Page Rank. This is a great way to make sure that you're using only the marketing techniques that are most effective for raising your web traffic numbers.
Problem: Checking a List of URLs
Google Page Rank Tool Solution: Multi Page Rank Checker
If you have a list of URLs to check, you may want a Google page ranking tool that can display the results all at once instead of having to check each result individually. The Multi Page Rank Checker allows you to list up to 25 URLs at a time so that you can receive a list of results tailored to exactly what you need. What's more, you can always use both your own website and web pages from your competitors to do some direct side by side comparison this way.
Problem: Checking for Page Rank Fraud
Google Page Rank Tool Solution: Fake Page Rank Checker
If you're thinking of buying a domain name for your new legal website, you may have heard that some unethical people are using domain name fraud and 301 redirects to make their website appear to have a higher PR value than it actually has. Fake Page Rank Checker helps you to make sure that the Page Rank value you're seeing in your searches is real, and not brought about by any fraudulent redirects. This Google page ranking tool can save you a lot of money if you're at risk of buying a website that wouldn't have gotten you the return on investment you expected.
Comments
comments