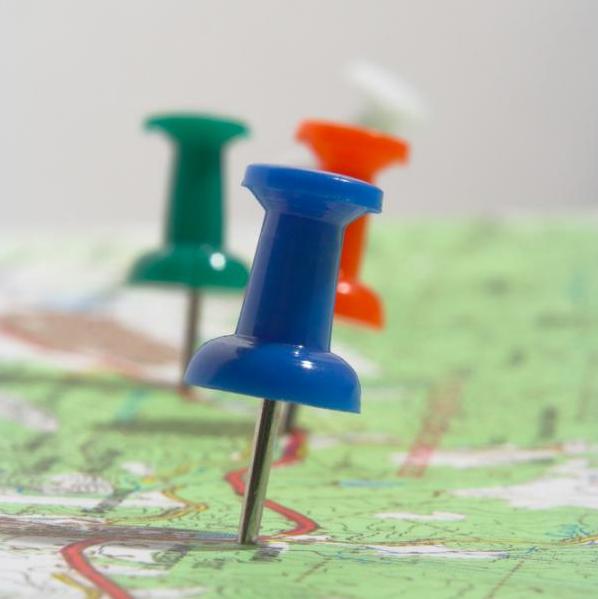 When you started using search engine optimization, you may have focused on practice area keywords to draw people in. While this kind of technique might work for a law firm with truly national reach, most firms bring in the majority of their clients from a 10 mile range of their offices. If that's the case for your law firm, why not use a local SEO service to help you get your search engine optimization on track? Keep reading to find out why using local SEO services can save you from major hassles, and why local is more important than ever when it comes to searches.
Can I Do Local SEO On My Own?
Sure! If someone in your law office has a lot of computer know-how, doesn't mind doing statistical analysis, is great at writing profiles and blog entries, and can do these things without interfering in their other job responsibilities, you can absolutely do local SEO on your own.
What's that? You don't have someone who meets those qualifications? Don't worry, most law firms don't. That's why for four out of five law firms, outsourcing to a local SEO service is a better option. Local SEO services are able to help you look at your long and short term goals so that you can work out which solutions are best for your company.
Without the help of a local SEO service, you'll have to figure out how to divide your time and which software will be best. You'll also have to handle your own content creation, from tweets to profiles on various websites and directories.
Which Local SEO Service Is Right For Me?
A huge number of local SEO services have sprung up in recent years, each hoping to capitalize on their experience with optimizing websites for local traffic. However, not all of these services are equal, and you can get a feel for each local SEO service by first asking them for some case studies and results. Local SEO services that can't show you many pages of great results, demonstrating increased traffic and more conversions, aren't worth the risk.
If you've found several different services that all seem to offer what you need, you should think about which one has worked with more law firms. You may even want to use a local SEO service that only caters to attorneys. Many of these local SEO services will only work with one law firm in a given area, to avoid conflicts of interest, but can work with firms in a large number of areas. Another local SEO service may know your local area very well, but have little experience with law firms.
Usually, you'll have better luck with the law firm specialist—although regions do differ somewhat, the basic principles local SEO services use are essentially the same no matter where you go in the United States.
How Local SEO Services Work: Listings
One of the most tedious chores that a local SEO service can save you from is the task of building your own unique profile page on Yelp, Google+ Local, Avvo.com, and various other ratings websites. Having a complete profile on these websites can bring in a steady stream of new business, but many law firms ignore them because it seems like the effort involved in becoming listed is too much.
Local SEO services can also monitor anything that is said about you on these websites. This is typically referred to as reputation management. If your reputation online suffers due to a bad review, your local SEO service can work to get the review taken down. As a side note: it is never a good idea to let local SEO services give you fake reviews. This kind of behavior from a local SEO service is unethical, and if you knew about it, there's a possibility you could face disciplinary action from your bar association.
How Local SEO Services Work: Analytics
Analytics is basically the science of figuring out why some marketing campaigns succeed while others fail. By using analytics, you can not only figure out what happened with your most recent marketing efforts, but also better understand what potential clients will respond to in the future. Unfortunately, because analytics involves so much number crunching, many law firms never get a professional to analyze all of the web traffic data they've been gathering.
A local SEO service can evaluate your website according to the latest best practices from Google, Yahoo, Bing, and more. Local SEO services will examine your SERPs and your conversion rates as well as the actual content on each page of your website. You can then understand where there is room for improvement, and hire a local SEO service to work on these improvements and conduct tests for new marketing campaigns.
How Local SEO Services Work: Niche Marketing
Small firms can make themselves stand out with a unique niche. The best niche markets are the ones that have a lot of opportunities for growth and that not many people have already started marketing. A local SEO service can examine patterns of keyword searches in your area to determine which niche marketing ideas might work best with the people you want to reach.
Sometimes, a niche market could be something like a very specific practice area of law: military divorce attorneys, for instance, or shoplifting defense. Other times, niche markets could be a particular service that your firm is already offering or could offer, like legal services with an attorney fluent in a language other than English.
How Local SEO Services Work: Mobile Optimization
As more and more Americans become glued to their smartphones, it's becoming important for law firms to make sure their website is ready for the new web. If your website displays improperly on Android phones or iPhones, you may already be missing out on conversions. A local SEO service can optimize your site for mobile viewing without sacrificing the great content and layout of your traditional desktop site version.
Comments
comments