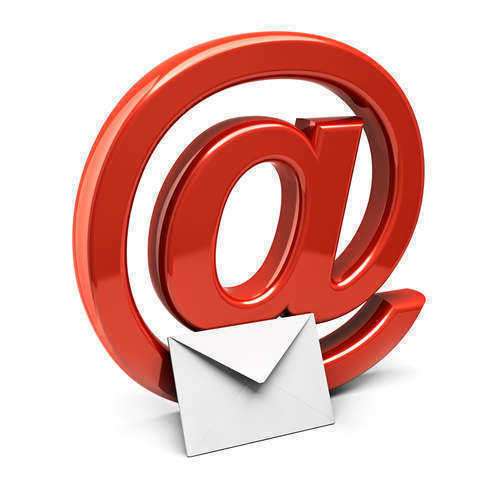 Email Marketing Tips for Attorneys
Direct Email Marketing and Attorneys
Attorneys may choose to use email marketing services, but there are tips you can use to engage in successful, free email marketing. This article will discuss numerous email marketing tips from forming your emails to expanding the number of people to which you can send emails.
The First Step to Direct Email Marketing
The first step involved in free email marketing involves consolidating all of your contacts. You may have several different programs with contact information for your clients. If you have contact information in programs like Excel, Entourage, Desktop, Quickbooks, or even on your social media websites, you can usually export the contact information directly into the program for your email—ONLY AS LONG AS THOSE CONTACTS HAVE CONSENTED TO EMAILS. Once you've consolidated all of your contacts (try using Outlook), you can begin adding more contacts to the same program.
Email Marketing Tips for Increasing the Amount of Clients
Email marketing services can help you with templates and other information, but the services cannot normally help you expand your contacts. The following email marketing tips can help you expand your contacts:
1. Allow visitors to your blog or website to sign up for emails from you or your firm. You should notify the clients what the email marketing services will be used for, such as special events, newsletters, or certain notices. There are several tools you can use on a website or blog to increase direct email marketing such as popup alerts and more.
2. Another way to increase free email marketing is to post a message in a reception area or waiting room that asks the clients to sign up to receive more information from you. If you are at a conference, you can put a signup sheet for email marketing services at an appropriate location.
3. You can also consider advertising through Google AdWords for direct email marketing. If you use Gmail, your advertisement may be posted at the top of the client's email homepage as well.
4. Lastly, you should always consider social media to increase free email marketing. If you use LinkedIn, you can post content on certain discussion groups that allow you to ask for the client's email. You can also increase your direct email marketing through Facebook and Twitter.
If you're trying to increase your free email marketing, never use lists from organizations or contact information that was not acquired with permission. If you use email marketing services and a client did not consent to receiving an email, you could face disciplinary action. Also, make sure your free email marketing meet standards under the CAN-SPAM Act.
Email Marketing Tips while Writing your Emails
There are numerous email marketing tips you should regard while writing an email. First of all, decide what content is the most important for your direct email marketing. You'll also need to adjust your writing style with the email marketing services for your audience.
Secondly, you should regard the following email marketing tips while writing and structuring the email:
· Make sure there is enough white space in the direct email marketing so points are short and direct. If the email marketing services appears in block form and large paragraphs, readers are likely to only skim the information.
· Make sure you put a disclaimer at the bottom of the free email marketing. The disclaimer should state that they are receiving the direct email marketing because they signed up to receive such emails. Provide a link they can use to stop receiving the email marketing services.
There are more email marketing tips you should regard while using email marketing services and writing the email as well. The following email marketing tips are extremely important:
1. If you're using email marketing services, you need to make sure the free email marketing services provide services for HTML programming. Most email programs block images by default, but the right direct email marketing can account for such defaults. Make sure to use Multipart-Alternative MIME format with your free email marketing.
2. Consider using Adobe Photoshop, Fireworks, Dreamweaver, or Illustrator for your templates and your graphics for your direct email marketing.
3. Set your width to about 500-600 pixels while pursuing free email marketing because most emails are viewed through a preview pane.
4. Don't use ActiveX, JavaScript, or embedding movies in a HTML email for direct email marketing.
5. Try to keep the size of the email around 40K in order to reach the most clients.
You should also regard other email marketing tips while writing your email so the email is not picked up by spam filters. A simple search over the internet can provide you with email marketing tips to make sure your emails are not suspected as spam. Email marketing services can also provide you with valuable tips for writing your email.
Once you've begun to send emails through email marketing services or by yourself, you'll want to start receiving as much feedback as possible from clients. You should ask clients to respond by providing links, surveys or certain forms to ask them how the free email marketing is addressing their needs.
Once you start getting results, there are email marketing tips you can take to track the results of your free email marketing. Email marketing tips for tracking your results include tracking deliveries, bounces, opens, click-throughs, and forwards. Email marketing services will be able to provide you with these kind of tracking methods and more.
Comments
comments