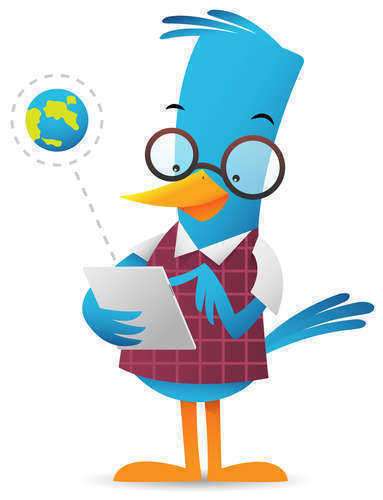 Accessing the Power of Twitter Mobile
Twitter Mobile
According to recent statistics released by the The Social Skinny, about 55% of all individuals accessing Twitter do so through their mobile phone. Mobile Twitter allows users to access updated information on the go, and the mobile features are usually simpler to use than accessing Twitter on a desktop.
About 40% of users keep from tweeting, and this group uses the social networking platform for one purpose: to stay updated.
Advantages of Twitter Mobile for Attorneys
Mobile Twitter holds several advantages for attorneys. For one, an attorney can update information more quickly if they can't use a computer in the office social networking. This factor is especially important if you're trying to post during peak hours. Secondly, just like the non-tweeting 40%, many attorneys will use Twitter mobile to stay updated if they're not in the office.
Lastly, mobile Twitter can help an attorney identify a lead, respond to that lead, and close a deal as fast as possible. About 34% of all marketers using Twitter will come across leads, and about 20% of those leads result in a deal. If an attorney is using Twitter mobile, they can respond to a client as fast as possible and have more time to help the client.
Easy Guide for Adding a Twitter Mobile Account to an Existing Account
If you want to add a mobile platform to an existing account, you need to take the following steps:
1. Log in to your existing Twitter account and select the icon called "Person"
2. Click on the drop-down menu and select "Settings"
3. Choose the "Mobile" tab
4. Choose your country and then add your mobile number (note: users in countries outside of U.S. will need additional steps)
5. Start verifying your phone by selecting "Activate Phone"
6. Mobile Twitter will send you a short code to respond to, and you'll have to respond with the word "GO"
7. After the text is received, your account is ready to go
Tips to Using the Mobile Twitter Website
If you to post a reply on Twitter mobile, you'll want to take 4 basic steps:
1. Find the tweet you want to respond to
2. Click on the reply button (which appears as an arrow point toward the left)
3. Write your reply and Twitter will automatically input the username
4. Click reply
If you want to send a direct message on mobile Twitter, you can follow several steps. A direct message will allow you to send a private message instead of a public tweet. You can only send a direct message to one of your followers:
1. Click on the "Me" tab
2. Wait for the next screen to appear, and then click "Direct Message"
3. Click on appropriate button to compose your message
4. Start typing the username and Twitter mobile will automatically show appropriate recipients; click on the appropriate person
5. Write your message and click "Send"
The more you access mobile Twitter, the more follow requests you'll start to receive. In order to accept followers, you can take the following steps after logging into your Twitter mobile account:
1. Click on the "Me" tab and then select "Follower Requests"
2. Once you arrive to the next page, you'll see options to accept or deny individuals requests. You'll also have the option to accept all follower requests.
Occasionally, you may find that you want to block a follower on mobile Twitter. The steps are quite easy:
1. Go to the profile page of your follower
2. Click on the icon called "Profile"
3. Once the pop-up menu appears, click on the "Block" option
What is the SMS option for Twitter Mobile?
Mobile Twitter via SMS allows you to respond to tweets and post tweets by test message instead of using an app on your iPhone, Android, or feature phone. Many attorneys use this option so they don't have to log into their application. Of course, users will have to login to their application to view what people are tweeting, but once you've responded or receive a new message, you'll receive updated information through SMS.
If you want to add your phone for SMS capability, you'll have to regard the following steps after you've setup your mobile settings:
1. You'll have to respond to the short code provided for your country. The short code for Twitter mobile via SMS for the United States is 40404.
2. Mobile Twitter will ask you if you already have a username or want to set up a new account.
3. Once you have a username, you'll want to send your username without any other characters in the SMS
4. Mobile Twitter will then ask you for your password, and you'll want to respond with the password as well.
5. Once Twitter Mobile has verified the information, it will ask you to send the words "OK" to start the SMS feature.
You can now post tweets by sending a text message to your Twitter code. If you want to receive other updates through Twitter mobile via SMS, you'll have to adjust the mobile updates with your phone. In order to adjust your notifications for Twitter mobile via SMS, use the following options:
1. A text message stating "OFF" will turn off all notifications.
2. A text message stating "ON" will turn on all notifications.
3. If you text message "OFF" [username], "FOLLOW" [username], or "UNFOLLOW" [username], you can receive or adjust these options.
4. If you want to deactivate your Twitter mobile via SMS, you can send "STOP", "Quit", "END", "CANCEL" or "UNSUBSCRIBE"
Twitter Mobile: Conclusion
There are multiple other SMS commands you can use on Twitter Mobile. Mobile Twitter is a great option if you're on the go and need to stay updated.
Comments
comments