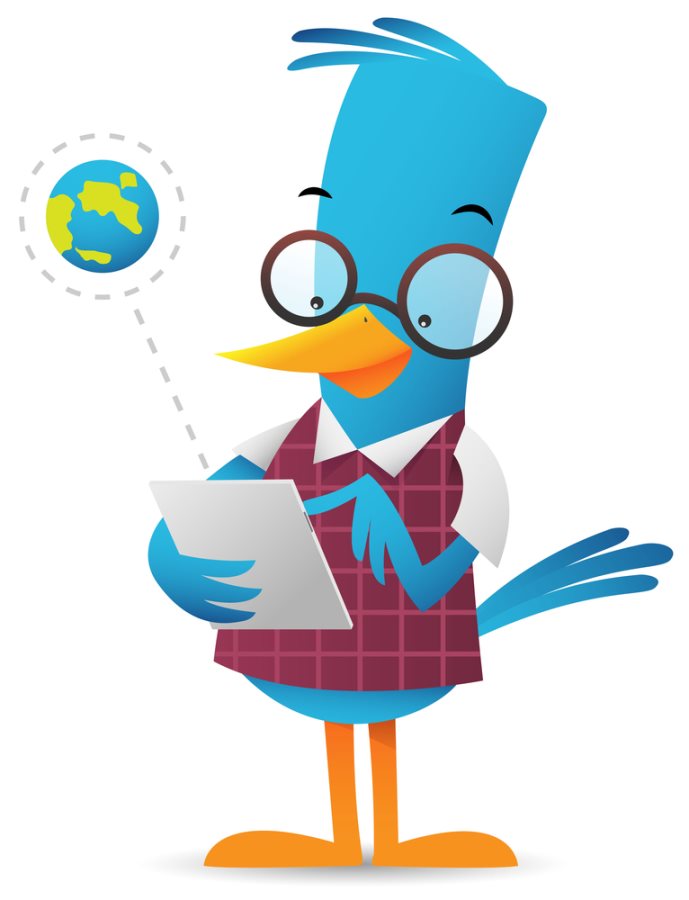 Doing a hashtag search is a great way for your law firm marketing professionals to understand what conversations your law firm should be joining in on. Three quarters of law firms aren't even using Twitter yet, and the ones that are don't always know how to search hashtags effectively. In this guide, we'll teach you seven different ways to use Twitter hashtag search tools in your legal practice. You'll find out about specialized websites for specific hashtag search functions as well as some creative ways to use the results of your search.
Intro: Where Can I Do a Twitter Hashtag Search?
When you're new to using Twitter, you may be under the mistaken impression that the only place to search hashtags that are trending is on Twitter itself. However, many search websites have popped up that include significantly more robust ways to do a Twitter hashtag search.
One of the most popular of these websites is Hashtags.org. This website not only allows you to see what trends are currently associated with a hashtag, but has several other functions as well, including an autosuggest tool. Using this tool, you can learn new tags and do your next hashtag search with even more information.
#1: Find New People to Follow
One of the best reasons to search hashtags when you've just gotten a Twitter account is to find new people to follow. When you follow people after a hashtag search, you're more likely to gain followers, and you'll also find more new things to talk about.
Try doing a Twitter hashtag search that involves a legal topic you're interested in, using Hashtags.org. After you search hashtags there, you'll be able to see some of the most recent tweets about that topic from users all over the world. When you see people posting about topics that interest you during your hashtag search, you can start following them. Remember, since you can always unfollow someone later, there's no reason not to follow just about anyone that you find interesting.
At the same time, when you search hashtags you'll be following people who are more likely to enjoy your posts. Doing a Twitter hashtag search is a very good alternative to simply following a large number of accounts that may or may not have much relevance to your law firm.
#2: Find New Followers For Your Twitter Account
The flip side of tip #1 is that you can also search hashtags to get new followers for yourself. While there's no guarantee that any particular hashtag search will lead to new followers, every time you follow someone after a Twitter hashtag search there's a chance that they'll check up on their followers and follow you back.
This is more likely when you search hashtags and then look for people posting them who currently have a relatively small number of followers. For these users, every new follower counts, and they're likely to take notice of you adding them after your hashtag search and follow suit.
#3: Find Out About Trending Hashtags First
WhatTheTrend.com is a website that can help you search hashtags for trendiness. You can also do a Twitter hashtag search exclusively for the most active trending topics and the most trending topics on a particular day.
One of the best parts about WhatTheTrend is that it also allows users to see which trends are being created through real buzz, and which ones have been judged as likely spam. Make sure you search hashtags for which trends are spam before deciding to use a buzzword that you think sounds like a good idea—you might find out that the only ones "listening" are robots!
#4: Learn What the Accepted Hashtag Is for an Event
By using a resource like Tagalus.com as a hashtag search tool, you can search hashtags to find out what the most common and best accepted tag is for something you want to talk about. Tagalus operates a lot like Google Instant, by giving you immediate suggestions as you type based on what other users have wanted. This Twitter hashtag search functionality makes it much easier to figure out what other users are thinking and how to phrase a particular concept for your hashtag.
#5: Find Out Definitions For Hashtags
One resource no hashtag search should be without is Tagdef.com. Tagdef works by helping you to understand exactly what a hashtag means before you use it. Search hashtags on Tagdef, and you won't have to worry that you're missing out on the nuance of what a hashtag means, or that you're using a tag that could be perceived as inappropriate by some percentage of your audience.
#6: Find New Law-Related Hashtags
If you're having trouble thinking of a hashtag to use next, or can't quite come up with a new hashtag search to look for new followers, try using Twubs.com. This Twitter hashtag search tool helps you to learn what hashtags are related to what other hashtags. When you search hashtags in this way, you'll be able to map out not only some tags to use right now, but also a plan for using more in the future.
#7: Map Where Hashtags are Popular
As a lawyer, chances are that most of your business comes from a radius of less than fifty miles from your office. So why would you search hashtags on a national basis? Using Trendsmap.com as your Twitter hashtag search tool can help you understand exactly where certain trends are centered and which trends may not be as useful for your law firm to talk about.
By combining Trendsmap with TagDef, you can find out before you start doing a hashtag search which tags are most popular and what they mean. This gives you valuable insight into the mood of a particular city or region, which you can use to orient your tweets. If, for example, your Twitter hashtag search reveals that everyone in a certain city is mad about a football game, you might want to avoid using football metaphors for a while in your tweets.

Comments
comments