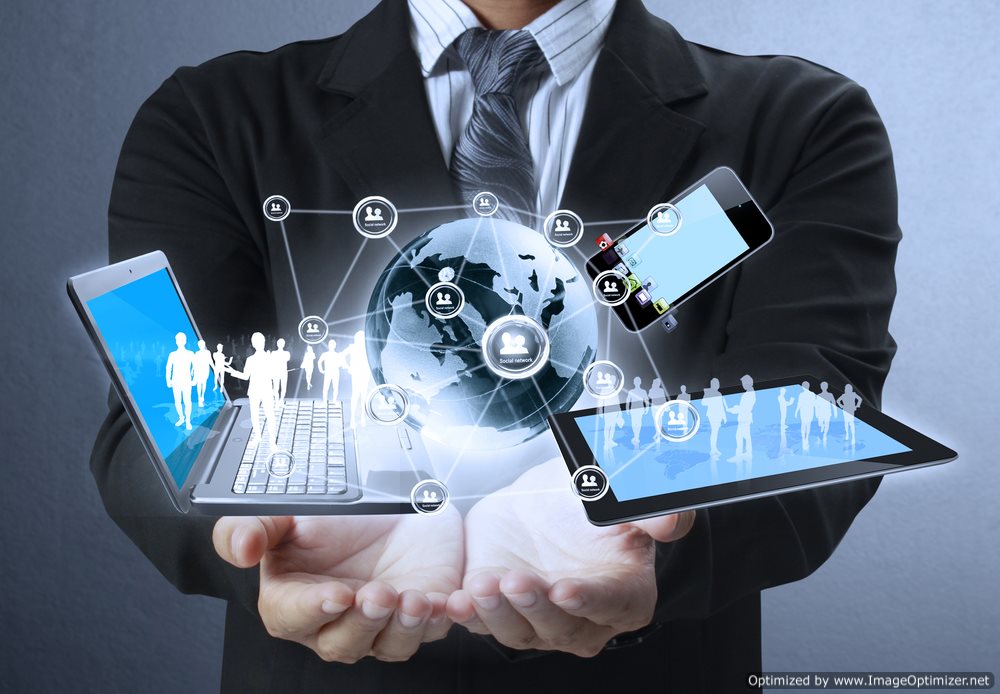 One of the most common ways for businesses to get reciprocal links is through a reciprocal links directory. If you're not already using a reciprocal links directory, though, you may have a lot of questions. You may have heard (and rightly so) that Google can penalize websites that use too many reciprocal links, and you may wonder whether a reciprocal links directory would actually hurt your site's search engine optimization. We'll talk about all that and more in this guide.
What Is a Reciprocal Link Directory?
Let's just start with the basics. A reciprocal links directory includes a large number of reciprocal, or two way, links. By putting them into directory form, they become easier for people to search through in order to build additional links.
Sometimes, a reciprocal link directory will be oriented toward just one category of product or service. Other times, they will take anyone with a website, and may or may not organize websites into categories and subcategories. When someone sees a link that they want to reciprocate on the reciprocal links directory, they can create the reciprocal link with some degree of automation.
What Are the Advantages of Reciprocal Links?
Reciprocal links, whether or not you use a reciprocal links directory, can offer some key advantages that make them very attractive to some law firm marketing pros. For one thing, it can be very easy to start your reciprocal link building efforts. By using a reciprocal link directory, you can ensure that your link is used by a number of other websites very quickly.
That link number is important, because your inbound links matter a great deal to search engine rankings. The biggest reason that businesses start using a reciprocal link directory is that they want improved SERPs. Especially if the links from your reciprocal links directory are contextual or have a high Google PageRank, they will add a great deal of link juice to your website and improve your rankings.
Another advantage of reciprocal links is that they connect you with other parts of the web. In order to take advantage of this, you shouldn't just use a very generic reciprocal link directory. If you use any kind of reciprocal links directory, it needs to be very firmly based in the context of your website. Building contextual reciprocal links won't just make your website easier to find in search engines, it will make your website part of a larger community.
When your website is included in a reciprocal link directory that actually takes your area of practice into account, you'll fare much better. This type of reciprocal link directory can help you build connections with other attorneys. If you're being listed in a reciprocal links directory, for example, other attorneys who work in the same practice area but in different geographic locations might want to list your link.
What Are the Disadvantages of Reciprocal Links?
Because it's easy to get an almost unlimited quantity of reciprocal links by using a reciprocal links directory, Google will start to have problems with your website if you overuse these websites. Google keeps track of how many of your links are reciprocal, and can penalize you if this percentage grows too high.
The reason that Google does this is that too many unethical webmasters used to build huge quantities of non-contextual reciprocal links. You can help to mitigate this disadvantage of using a reciprocal links directory just by making sure that every link you build is in some way related to your law firm.
Reciprocal links are also somewhat problematic because unless you're checking up on them routinely, you don't know for certain whether someone has removed your link. In order to put your mind at ease, you can run a reciprocal link checker program that will verify that all of your reciprocal links are still in order.
Problems with Using a Reciprocal Link Directory
If you're going to build reciprocal links, you don't necessarily need to use a reciprocal link directory. In fact, there are several reasons that you might not want to. For one thing, using this kind of directory can look unnatural. Anyone can see which websites have been listed there, and with Google's longstanding animosity toward artificial link building, it may be only a matter of time before people using these services are penalized.
Another problem with a reciprocal link directory is that you may have a tough time finding really contextual reciprocal links to build. Because not all law firms are yet using reciprocal link building as a technique, it can be quite difficult to find the right kind of attorney to swap links with.
Keeping Your One Way Link Count Up
Since you'll want to preserve your search engine rankings by making sure that you have a steady supply of one way links coming in, you should also work on these link building strategies in tandem with your use of a reciprocal links directory.
However, especially if you're already using a reciprocal link directory, you should not use any type of automation for creating one way links. When Google identifies a website that is clearly using automation and link creation websites rather than building natural links by having great content, it penalizes it. You won't be able to fool Google—at least, not in the long term—so even if your strategy works for now, it will probably be discovered and you'll lose huge amounts of web traffic.
Instead, decide on one type of link to automate. If you're already automating with a reciprocal links directory, do your work the old fashioned way with one way link building. Create profiles for law firm directories and attorney review websites, make the most of any social networks you use, and keep every one way link you build contextual and natural. This will ensure that you're much less likely to be penalized—and if you are, you'll only have to clean up your reciprocal links, rather than every link you've built.