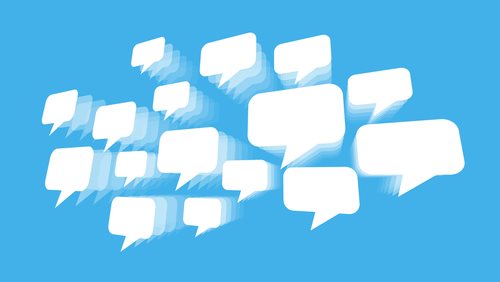 Everything About Social Media Marketing Campaigns
While a huge majority of lawyers today have profiles on LinkedIn, over half of small firms aren't using social media marketing beyond simple profiles. If you're ready to develop a social media marketing campaign, those statistics are great news: they mean that you can still get a head start on developing your social media strategies before your competitors even start thinking about going beyond LinkedIn. In this guide, you'll learn three handy "do's" and (just as important) three "don'ts" about social media marketing campaigns that can make a big difference to how your online presence is perceived.
Social Media Marketing Campaign "Do" #1: Build a Community
Social media marketing campaigns aren't like most kinds of advertising. Instead of just talking to your potential customers, you can use social media to engage in real conversations that have real value beyond simply advertising your firm. A great social media marketing campaign focuses on encouraging people to talk, give feedback, and interact with each other.
In order to foster a community environment, all aspects of your social media marketing campaigns should show a clear author and have a distinct voice. If your wording seems too "corporate" or fake, your social media marketing campaign is likely to be disregarded by potential customers as an advertisement, rather than generating real leads and building your reputation with clients online.
Social Media Marketing Campaign "Don't" #1: Be A Dictator
Attorneys are often used to controlling the conversation, but when it comes to social media marketing campaigns, you'll need to loosen up a bit. One of the fastest ways to kill a social media marketing campaign is to clamp down too hard on people who are trying to change the conversation or interact with you.
Even if someone's interaction isn't what you had planned on or hoped for—let's say someone complains about your firm on your Facebook page—you may be better off posting a sincere "mea culpa" than deleting their comment. People like to feel like they're being listened to, and to a large extent, successful social media marketing campaigns require attorneys to take a back seat and let the clients do the conversational driving. You should always have fresh, interesting content, but if people want to talk about something else, listen and move on.
Social Media Marketing Campaign "Do" #2: Produce Great Content
Even just a few years ago, all you'd need to do in order to be a social media superstar compared to your competition was set up a few profiles and maybe interact a small amount on LinkedIn, Facebook, or Twitter. Today, though, the bar is set a bit higher, and your social media marketing campaigns need to set you apart from the competition if you want them to succeed. The best way to do this is to make content that is engaging and that is somehow different from what your competitors are providing.
To run a good social media marketing campaign, it's important to check out your competition's social media presence so that you can make sure you're sufficiently differentiating yourself. If your closest competitor is writing a blog that focuses on the technical elements of divorce law, maybe your blog should have a different focus, like breaking concepts down to basics or talking about how each part of the divorce process can affect families—or maybe your social media marketing campaigns should focus on a video blog, with frequent videos that answer questions from visitors to your blog or other social media pages.
While it's great to have content that's written specifically for your social media marketing campaign, you can also re-purpose content that was used for something else. For example, LinkedIn gives you the capability to share a slideshow. You may want to edit a slideshow to include slightly more content before you use SlideShare, because there won't be someone to explain the slides.
Social Media Marketing Campaign "Don't" #2: Be a Spammer
With so many opportunities to post different types of content, you may think that it would be a good idea to use them all at once, in a great social media blitz. The problem is, when social media marketing campaigns do this, they become indistinguishable from spam, which already floods clients' inboxes every day. People don't like spam, and if your social media marketing campaign even reminds people of the hard-sell attitude, it's likely that they'll back away before they can become clients.
Social Media Marketing Campaign "Do" #3: Integrate Your Social Media Marketing
When you are building social media marketing campaigns, you need to make sure that you're not talking at cross purposes with your existing advertising. Make sure that your branding is clear and consistent, regardless of whether you're advertising on television, in the Yellow Pages, or Facebook. That doesn't mean your campaigns have to look the same—because they shouldn't!—but they should all express the same company values and attitude.
You should also make sure that you're mentioning your social media presence when you advertise elsewhere. Don't just include your company's website on a phone book ad, add an address for your Facebook page, too.
Social Media Marketing Campaign "Don't" #3: Replace Your Other Marketing
Social media marketing campaigns work best in conjunction with other marketing and advertising efforts. Just because you're using social media doesn't mean that you should discontinue offline campaigns. Keep in mind that different types of customers use different types of media, and there's no reason to just talk to people in the online world when you can also pick up the older customer base that primarily gets their information and referrals offline.
You also can't replace your existing online marketing efforts with social media. It's very important to maintain search engine optimization (and remember—search engine optimization can be made even better with effective use of social media marketing campaigns) and other search engine marketing strategies. Not everyone interacts with the internet in the same way, and you'll get the most clients by reaching out in several directions.
Comments
comments