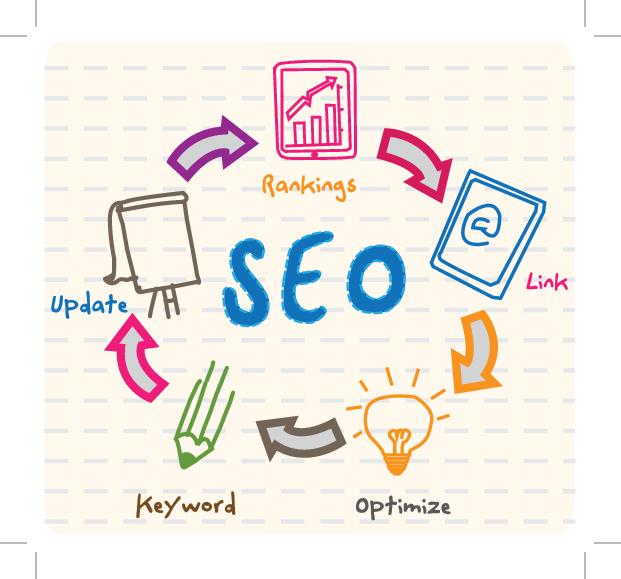 Even a few years ago, if you'd wanted to do a search engine optimized redesign of your website, you wouldn't have had many choices. It was so tough to do good optimization that over three quarters of law firms outsourced their SEO. What you may not know is that there's now an abundance of SEO tools. Whether you're looking for free SEO tools or a paid SEO tool, this guide will give you six different ways to make your optimization efforts work better without hiring an expensive service.
The Old Standby: Google
When you start looking for free SEO tools, Google is the name you'll hear again and again. It's easy to see why: the search behemoth offers some of the best SEO tools in the industry, and doesn't charge users for any of it. How can Google offer such great results in a free SEO tool? The answer to that question is both Google's greatest strength and its biggest weakness.
Whenever you use one of Google's free SEO tools (whether it's the Insights Finder, which tells you when search volume is heaviest, or the Google Analytics SEO tool, which can analyze the results of your split tests for landing pages and more), you're getting access to a great deal of Google's information—which is probably some of the best search information on the internet. However, Google is also using the SEO tools to collect your information in return.
Since much of this information will be discovered regardless of whether you use a particular SEO tool from Google, it's usually not a bad idea to use the free SEO tools they provide. It is, though, a good idea to know exactly what you're getting into and why a product is being provided for free.
The All-In-One: Raven
If you don't want to piece together a solution one specialized SEO tool at a time, you might want to consider the comprehensive set of SEO tools offered by Raven Tools. While a free trial is offered for Raven Tools, after 30 days you'll no longer have access to their free SEO tools and will need to pay for a subscription.
The cost of Raven isn't excessive, especially compared to some other sets of SEO tools. For $99 a month, you can have up to four users, and a $249 a month payment covers unlimited users from your company.
Raven's biggest strength is that it combines sources to learn as much as possible about your search engine rankings and results. Many of the SEO tools on Raven give you the chance to automate tasks that used to be boring, time-wasting chores. No free SEO tools on the market give businesses such a robust toolset, so this may be a cost that's worth spending.
The Copy Analyzer: Scribe
Maybe you don't want to spend forever getting exactly the right keyword density into your copy. You may be on the right track—most SEO research today says that keyword density isn't as important as readability and quality information. Just the same, you'd probably like to check your posts with an SEO tool that can help you identify opportunities for improvement. What if you could find easy ways to "tweak" your copy with SEO tools without altering its natural flow?
Scribe is an SEO tool that can help you to do exactly that. Unlike SEO tools that just tell you related keywords to add to your copy, Scribe analyzes copy to figure out the best way to massage it for search engines. Because of its complexity (which is substantially beyond any free SEO tools), Scribe also charges monthly subscription fees ranging from $17 to $97 depending on your usage level.
The Add-On: The SEO Toolbar
If you are using Firefox, you can get The SEO Toolbar for free. This toolbar combines several of the best free SEO tools, including Rank Checker and a comparison tool. If you can't afford to buy SEO tools, having a toolbar like this can be almost as convenient.
The only disadvantage of the SEO Toolbar is that it, like many other free SEO tools, can be a bit complicated for any user who is new to search engine optimization. Typically, people who are new to SEO tools should try an SEO tool geared toward beginners, which may come at additional cost.
The Free Tool for Beginners: Microsoft SEO Toolkit
An exception to the "beginners may want to avoid free SEO tools" rule is the user-friendly Microsoft SEO Toolkit. This SEO tool analyzes the content of your website and gives you suggestions for optimizing it for any of several different search engines.
When you use these powerful free SEO tools, you'll also find out about problems with your website's code. This is very important if you want search engines to index your site properly. One SEO tool in the toolkit can help you find out how fast your website really loads for real people, which is increasingly important. People with high speed internet access won't necessarily wait a long time for a page to load.
The Checkup: SEO Doctor
Another of the free SEO tools in Firefox extension form, SEO Doctor works by analyzing your website according to current Google best practices for SEO. This is a great SEO tool when you're wondering why a particular web page seems to be over- or under-performing.
The great part about SEO Doctor is that unlike other SEO tools, it gives you a numerical score that estimates how well your website is optimized on a 100 point scale. Knowing this score, and what your weak points are, can help you decide which other SEO tool you'll want to download to fix any problems with your web page.

Comments
comments