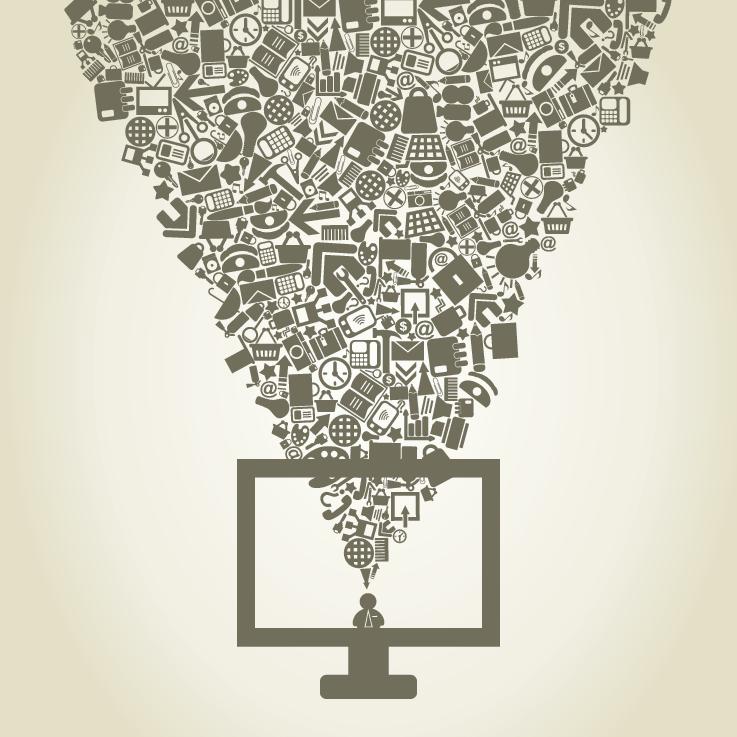 When people talk about search engines, they're often too quick to restrict the conversation to Google. While studies show that 66 percent of web searchers use Google as their primary search engine, that still leaves a little more than a third of web users out in the cold if you're only catering to Google searches. Doing a website submission to Bing is an easy way to make sure that Bing searchers are also able to find your content. In this guide, we'll talk about the differences between Bing and other searches, recent changes to Bing's search algorithms, and how to do a Bing website submission when your website is ready.
What is Bing?
Like many other big early web companies, Microsoft decided that it needed to create a search engine in the late 1990s. The first Microsoft search engine, MSN (Microsoft Network) Search, used search results from another search provider, called Inktomi. Throughout the 1990s, Microsoft licensed the search results from other providers like Looksmart and Altavista, before deciding in the early 2000s that they needed their own search engine.
The new engine would show independent results instead of depending on another search engine's indexing capabilities. When this search, Windows Live Search, came out, it wasn't very popular, so Microsoft went back to the drawing board and developed Bing. Bing called itself a "decision engine" and incorporated some algorithm features that Google and Yahoo didn't have.
Do We Need Website Submission to Bing?
Bing website submission is important, because the search engine is popular and becoming moreso. Bing's market share is now 15 percent, and that has only grown over the last two years. If you're not doing website submission to Bing, you're not only losing out on potential clients—you're losing out on more likely to click clients. That's because Bing's search results have tested better than Google's in most independent tests, and people seem more likely to actually click on the results they get through Bing.
When you do website submission to Bing, you'll be able to make sure that Bing searchers are getting the most recent, most up to date version of your website to preview. This makes it much more likely that users performing a search will click on your site.
How Do We Make a Bing Website Submission?
It couldn't be much easier to do website submission to Bing. Today, the Bing website submission process is in fact so streamlined that you can do it in just five minutes. If you want to do more with your website on Bing searches, you may also want to take five minutes before you submit your URL to open a free Webmaster Tools account with Bing.
In order to do a website submission to Bing, you'll need to open this page: https://www.bing.com/toolbox/webmaster and click on "submit your site to Bing." Once you have done this, you can create a Bing website submission easily just by following the directions on the page. You can expect to have to do a "captcha" to prove you're a human and not a bot in order to do website submission to Bing.
Is My Site Ready for Website Submission to Bing?
Before you do Bing website submission, you should make sure that the website you're submitting looks the way that it should. Microsoft's search has quality guidelines, and if your website is broken or very low quality, your website submission to Bing could be automatically rejected by the search engine.
Start by making sure that your website isn't spam, and doesn't have any hidden text that could be interpreted by search engines as an attempt at over optimization. Next, make sure before you do your Bing website submission that your website is functional in Internet Explorer, Firefox, and Chrome—you may also want to check its compatibility with older website versions. Remember, you want to get clients, and that means seeking out people who don't necessarily have the newest and most up to date internet browsers.
Creating a Sitemap For Easier Indexing
One thing that isn't automatic about your website submission to Bing is a site index submission. In addition to doing your normal Bing website submission, you should work on creating a site index and submitting it to Bing. The same web address where you can submit your URL also contains detailed instructions about Bing's site index guidelines, to make your website submission to Bing easier and more painless.
Once you have created your sitemap to be in keeping with Bing's guidelines, you're ready to submit it in the same way you did your Bing website submission. This process is very quick once your site map is done, and you will receive a confirmation from Bing once your sitemap has been received and processed.
After doing this type of website submission on Bing, it will be much easier for the search engine to monitor all of your pages for new content and make sure that users are being served previews of your most recent site version.
How Often Should We Re-Submit To Bing?
Re-doing your website submission to Bing is not always necessary. Generally, Bing will re-index your website periodically even if you don't take any steps to do so. However, if you have just completed a website redesign, you may want to make sure that search engines notice it right away. In this case, you'll want to do another Bing website submission as soon as the redesign is online and fully operational.
Auto-Submission To Multiple Search Engines
If you want to combine your website submission to Bing with submissions to several other search engines, several automation programs can make this possible. Usually, you'll just need to put in some brief information about yourself and your website's URL, and the entire process becomes fast and automated. Only use this if you are very confident that your website meets all other quality guidelines for the search engines you're submitting to.
Comments
comments