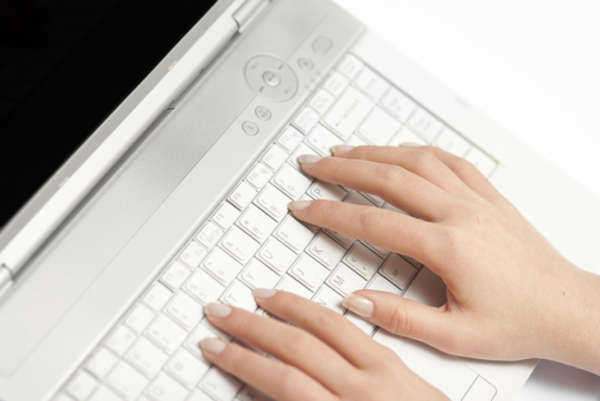 Online Affiliate Marketing without a Website
Is Affiliate Marketing Online Possible without my own Website?
Although the majority of online affiliate marketing occurs with attorneys that have their own website or blog, it is possible to perform affiliate marketing online if you don't have your own website or want to have a campaign away from your legal website to maintain a degree of professionalism.
If you're thinking about legal affiliate marketing without a website, you'll want to make sure the company even accepts such marketing in the first place. A large percentage of Fortune 500 companies do not offer compensation to marketers without a website, and some don't even offer affiliate services at all.
Step 1: Find an Affiliate Network
There are different networks that can offer affiliate services for different kinds of attorneys. A simple search over the internet can put you in touch with networks, and there are even networks completely devoted to legal services as well. Many of the legal network offer services for "white papers" and similar documents.
Step 2: Pick the Best Advertising Technique
Most online affiliate marketing services only offer compensation if the client ends up being a lead and actually makes a purchase. However, there are a few networks out there that still operate under a pay per click (PPC) service.
Even if you can find an affiliate marketing online service with PPC advertising, you may not make more money using this technique. For example, PPC campaigns often generate a very small amount of revenue for a writer. Even if you do find an online affiliate marketing service with PPC advertising, you may still want to stick to pay per sale campaigns.
Step 3: Start Writing!
There are specific websites on the internet the focus strictly on freelance writing and affiliate marketing online, and a simple search over the internet can bring you in touch with these types of websites. You have several options for online affiliate marketing without a website, and these options are listed below:
1. Article Writing
As mentioned above, you may have several freelance opportunities within online affiliate marketing. These services ask you to write virtually anything about a legal product or service, but some of the services may ask you to write product reviews as well.
You'll usually have the option to place the affiliate marketing at the end of an article, or you may have the option to include the marketing within the context of your article. If you're embedding links within your text, make sure to describe the services in depth, how the clients can relate to the services, and so on. After you've described the product, provide a link with the affiliate marketing online.
2. Email Marketing
This is one of the best affiliate marketing online services you can use without your own website. The trick to using this type of online affiliate marketing is making an advertisement look professional, appealing, and creative without the client thinking the email is spam. You can find information on this website about email marketing.
The only problem with this type of affiliate marketing online is that a large amount of servers use filtering for this type of marketing. Even though your email is not acting as spam, a filter may classify the email as spam automatically anyway. There are design techniques you can use to bypass such filters.
3. Writing Forums
Some online affiliate marketing services allow you to post a link to their website within a writing forum. The trick to marketing within a forum is receiving enough attention and responders in order to increase your chances of the clients clicking on the link. You usually need to place affiliate links at the end of a post within a forum.
4. Write an e-Catalog
Another strategy you can use for affiliate marketing online without a website is to write a short e-catalog with related services that might interest your friends or peers. You can send these catalogs through emails as well. The catalogs should be informative and state how the services can relate to their needs.
The Social Media Option
Facebook
Many companies have business pages or product pages on Facebook that allow fans to review their information and travel to the website. However, some affiliate marketing online services allow you to post affiliate comments about the company or services in order to point clients to the business page or even the main website.
Twitter
Twitter is a great way to get people following your comments about certain legal products, and some online affiliate marketing programs will compensate you if you draw clients in through Twitter. The more people you get to follow you and the more you information you broadcast about certain products, the more compensation you can receive from affiliate marketing online without a website.
YouTube
YouTube is a great option for affiliate marketing online without a website because you can create your own channel. If there are certain legal products that you want to interest people in, you can post videos about those products and similar products as well. You can also make comments about the legal products, and some online affiliate marketing services highly encourage using YouTube.
Conclusion: Online Affiliate Marketing without a Website
As you can see, you can definitely engage in affiliate marketing online without a website. In some cases, it's even a good idea for an attorney to keep affiliate marketing away from their main blog and website. Online affiliate marketing without a website is a good way to get adjusted to the operations involved in such marketing techniques before starting your own website though.
Comments
comments