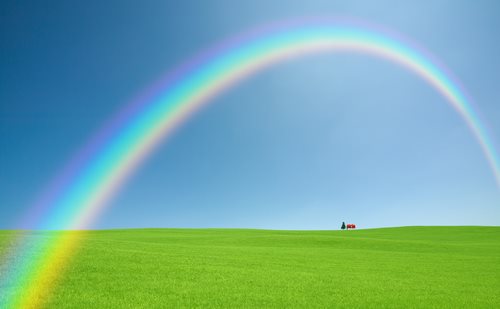 As the school year comes to a close, more attorneys than ever are graduating out into the real world. However, law firm hiring continues to be sluggish, and the class of 2013 is getting into the workforce any way it can. For some young attorneys, that means that 2013 will be their year to go into practice for themselves. If you're a new attorney or just new to having your own firm, this guide is for you. Keep reading to learn how to start a successful firm marketing plan, step by step, using common sense rules that will give you a great reputation for a long time to come.
Step 1: Know the Value of Marketing
When attorneys are just getting started, they often forget to take their marketing costs into account when considering how much money they'll need to spend. While a typical established law firm spends around 2.5 to 5 percent of gross receipts on marketing, that number won't work for a new law firm. Why? For one thing, when you're just starting out, your receipts will be significantly lower, which means that you could underspend on marketing, putting yourself out of business before you or anyone else had really given your firm a fair shake.
As long as you're spending your marketing dollars wisely, they're an investment more than an expense. Understand that in an oversaturated legal market, you won't get anywhere unless people know you exist. Smaller and newer firms tend to do better by using relatively new ways to market themselves. You don't need to use television and radio and billboard/outdoor advertising right away—wait until you're more established. Online marketing gives you the best bang for your buck on a tight budget in today's legal marketing game.
Step 2: Develop Your Niche and Brand
As a new firm, you're not going to become successful by simply marketing what everyone else is already doing. You need to have a unique brand that lets you compete in a specific niche. Consider taking on a new type of case that not many attorneys are taking on in your area. For instance, rather than just going into bankruptcy law, you could notice that a lot of people in your area are having problems with student loans or foreclosures specifically, and dedicate a significant portion of your practice to specializing in that area of law.
Building a specialized niche allows you to become an expert in an area of law quickly, and if you do your market research beforehand, you can ensure that this niche is one that no other attorneys in your area are already pursuing. You can also enhance your brand with policies that show that you are dedicated and client focused.
Step 3: Find Your Mentor
When you start a law firm, it's unlikely that you know everything there is to know about the field of law you're planning to practice. That's why finding a mentor is incredibly important. When you choose a mentor who is already an expert in your chosen area of law, you can get advice and learn new things in a way that will give you a leg up on your fellow new shingle hangers.
Finding a mentor doesn't have to be difficult. You can often meet these mentors at continuing legal education classes, or even at law schools. If there is a practitioner in your area who attracts your admiration, you may want to ask him or her to mentor you. Mentors can also help you when you've gotten in too deep, giving you a way to soothe hurt feelings or help a client when you're in over your head.
Step 4: Market Your Services
Once you've got your mentor, it's time to actually put your marketing plan to work. Typically, a new firm in 2013 will want to start online legal marketing by starting up social media profiles and buying targeted keyword advertisements with so-called "long tail" keywords consisting of several words and excluded words.
Include enough in your budget to be able to carry your marketing plans through. Keep in mind that while the internet gives you a large number of ways to market that use more of your time than your money, you will probably still need to spend some cash on your marketing efforts on a consistent basis. For example, even if you consider yourself pretty handy with a computer, it's probably best to have professionals put together your website.
Step 5: Know When To Turn Clients Down
One of the biggest things that veteran attorneys say they wish they'd known when they started out is that it's okay to turn clients down when they're asking more of you than you're able to provide. It's generally better to underpromise and overdeliver than to overpromise and underdeliver, so make sure that your clients don't think you're a miracle worker—unless you actually are one.
If you're in doubt about your abilities, this is where your mentor comes in handy. Talk to them about situations that are at the edge of what you're able to do. Your mentor should be able to honestly discuss with you whether the clients are actually beyond your current abilities or whether taking the case would be the right kind of push for your legal career.
Step 6: Get Feedback and Reviews
Especially when you're just starting out, it's critical to learn from your real clients what you're doing right and what could use improvement. Be ready to actually change based on feedback, even if that feedback leads to results that surprise you. Have client surveys when you're finishing with someone's case, and request feedback and reviews on attorney review websites.
When you see a consistent comment in feedback or reviews that suggests an aspect of your practice needs significant changes, don't get defensive. This isn't an insult, it's an opportunity to do better and to make things right. Consider reaching out to the people who gave you negative feedback, asking them what they might have preferred and incorporating their ideas into the new customer service policies at your firm. One of the best parts of having a new firm is that without longstanding habits, it's much easier to change course to make things better.
Comments
comments