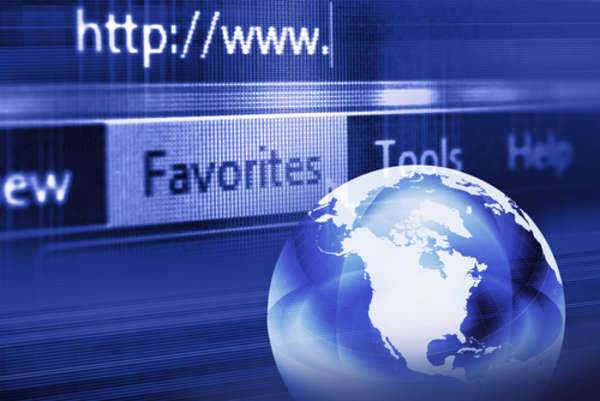 Everything About Facebook Advertising Tips
It's a brave new world of Facebook advertisements out there. According to Facebook's latest statistics, every user of the website from the US and Canada now brings in nearly $10 in advertising revenue. With new types of Facebook advertisements available, your lawfirm needs the best and most current Facebook advertising tips. Keep reading to find out some quick ways to make your firm look its best on Facebook.
Facebook Advertising Tips #1: When to Use Different Types of Facebook Advertisements
Many people don't think of their initial Facebook page as an advertisement, but it is. In some ways, all of the content that you post to Facebook can be considered Facebook advertisements of one kind or another. Before you start using Facebook advertising tips to spend money on your ads, you should think about the kind of public face you're presenting with your "Likes," main Facebook page, and other ways of getting totally free advertising.
If you're pretty sure that you've used all the Facebook advertising tips you can on your free pages, it's time to think about other kinds of Facebook advertisements. The most traditional kind of ad you can buy is called a "direct ad" and will appear in people's Facebook sidebar. These Facebook advertisements work a great deal like Google AdWords, although they are targeted by demographic categories rather than by keywords being searched.
As of summer 2012, Facebook now offers another kind of advertisement, Facebook sponsored stories. This means that you can actually buy your way into people's news feeds. Currently, only about half of advertisers use these Facebook advertisements.
As long as you're able to send people to, for instance, an informative and exciting blog entry, one of the best Facebook advertising tips a law firm can use right now is to make use of these sponsored stories. Sponsored stories ensure that your Facebook advertisements are put exactly where people are most likely to read them.
Facebook Advertising Tips #2: The Art of Landing Pages
When you've looked at the results of your Facebook advertisements, do you like what you see? Do you feel that you may be able to do better, especially if your bounce rate is really high? High bounce rates are a great sign that you need these next few Facebook advertising tips about landing pages.
Especially if your law firm handles several different types of cases, you don't want people to click on your ad and get your front page. Finding the information they actually want may involve repeated clicks, and studies show over and over again that you're losing a huge number of people every time site visitors need to click or scroll to get what they want.
Your Facebook advertisements will be most effective when they take visitors to a custom designed landing page that provides exactly what the ad said it would. You should include a direct call to action on your landing page itself, so that you can get the readers of your ads to contact your firm right away.
Facebook Advertising Tips #3: Why It's Not Enough to Be "Liked"
Nearly every Facebook advertiser has the experience, at some point or another, of making a post that's so perfect and clever that it results in a flurry of new "likes." While new "likes" are obviously great and can result in your Facebook advertisements having a wider reach, it's important to have goals that extend beyond just getting more likes than your competition.
Keep in mind that especially if your firm has begun to gather a lot of Facebook friends who aren't local, you may not be able to convert very many of your "likes" into paying business. Since paying business is what matters, you should focus your Facebook advertisements on getting new clients, not just on getting people to like you. An ad that generates likes without generating leads isn't necessarily helping anyone.
Facebook Advertising Tips #4: Headlines Matter—Making the Most From Short Spaces
Any time you create new Facebook advertisements for your law firm, you'll need to draft a short headline that draws in new clients. Not all headlines, though, are created equal. Here are a couple of quick Facebook advertising tips about headlines that can change the way your firm attracts clicks:
•
Ask a question. Facebook advertisements with questions are substantially more likely to generate clicks and conversions. Make sure that your question is relevant and isn't just shoehorned in, and you should see positive results from this change quickly.
•
Free gets attention. If you offer a free initial consultation or any other discounted services, advertising this in your Facebook ad headlines can have a big impact on your results.
•
Don't get too clever. You're aiming for clarity and you don't have a lot of space. If you try too hard to be funny or different, you may end up leaving customers confused about what you're selling.
Facebook Advertising Tips #6: Change It Up—Changing Your Ad Text and Images
After a while, your targeted audience will probably get tired of seeing the same old Facebook advertisements from your firm. Neurological studies show that after people have been exposed to the exact same content repeatedly, their eyes actually stop seeing it to some extent.
This means that keeping your Facebook ads fresh will require revising them on a regular basis. Every 10-12 days, you should consider changing both the text and the image associated with your advertisements, so that your viewers look again.
Another good way to decide when to switch up your images and text is to wait until your ads have been clicked on three times more than your total target audience number. That will mean that on average, everyone in your target audience has seen the ad about three times, and if they haven't clicked on your current text and image yet, they probably aren't going to. Changing your ad will help to alleviate "ad fatigue" and help you get the most clicks from your budget.
Comments
comments