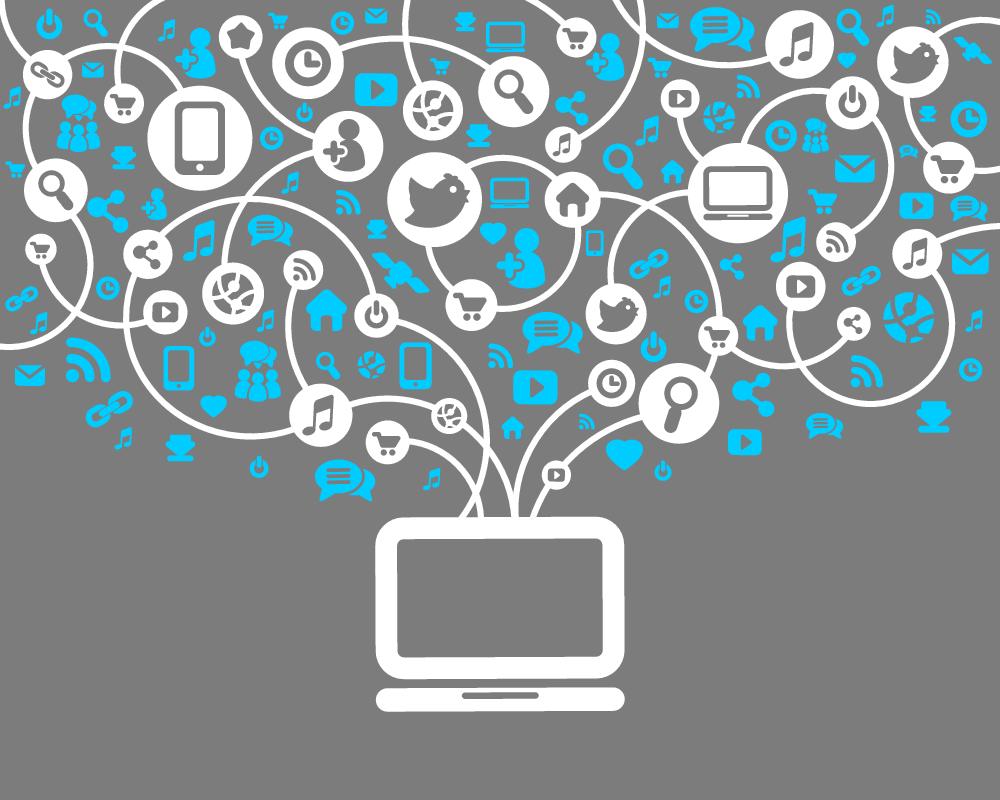 Americans today spend around 25 percent of their total online time on social networks. Because social media has become so huge, social media dashboards have become an important part of helping marketing professionals keep up. A social media dashboard is a piece of software that helps you to analyze or post to one or more social media websites. In this guide, we'll take a look at some of the best social media dashboards for 2012 and 2013. Not all of them will be right for your law firm—different social media dashboards have different strengths and would be best for firms with different social media marketing strategies.
TweetDeck: The Twitter Specialty Tool
TweetDeck is the leading social media dashboard application for Twitter. While many social media dashboards allow users to post on many different social networks, TweetDeck specializes in just posting to Twitter and Facebook. Tweetdeck allows you to view Twitter posts in just about any way you like. You can have a column showing you responses to your tweets, one showing all of the tweets from a particular user, and others showing tweets that are using particular hash tags.
TweetDeck isn't really a social media dashboard that will be useful for attorneys who are only casual users of Twitter. If you're only posting one or two total tweets a day, don't worry too much about downloading a specialty Twitter social media dashboard. You may want to stick to one of the tools that is more general in purpose.
Hubblr: For Chinese and American Social Networks
If your law firm is among the many that are pursuing opportunities in both the United States and China, you may want to look into Hubblr. Unlike most social media dashboards, which focus almost exclusively on English language sites with occasional forays into the most popular sites in Japan, Hubblr also includes Chinese language support and access to the biggest social networks in China.
While Hubblr is probably only the best tool for law firms that have a Chinese location, it also does offer the ability to use several different United States social networks, including Twitter, Facebook, and LinkedIn. It could be used as a primary social media dashboard even by law firms that don't have a presence in China at this time.
HootSuite: E-Mail Client Ease, Robust Abilities
Perhaps the gold standard of social media dashboards today is HootSuite. Contributing to HootSuite's reputation as the social media dashboard app par excellence is its tendency to buy out companies that have competing products, incorporating their features into its ever-expanding, robust program.
If you're familiar with using email clients like Outlook, you'll probably be fairly quick to catch on to how to use HootSuite's social media dashboards for all the major (and many of the not-so-major) social networks.
ArgyleSocial: For the Number Cruncher
If you think that most social media dashboards are child's play and aren't giving you the information you need, ArgyleSocial may be for you. While ArgyleSocial is not the easiest social media dashboard to learn how to use, it offers some of the best capabilities for social media professionals who want to be able to do intense analytics and side by side comparisons of different marketing techniques. ArgyleSocial will let you see exactly what's working in your marketing campaigns so that you can take your most useful techniques to the other social media dashboards when you post. Keep in mind that this isn't a tool for beginners—if you don't already know a lot about social media dashboard software and analytics, you may have a tough time with the steep learning curve.
Gremlin: Learn What People Are Saying
Wouldn't you like to have someone listening to every social network out there so you could know when people mention your law firm's name? With the Gremlin social media dashboard, you can do just that. Unlike most social media dashboards, which are focused primarily on helping you post and track direct replies to your post, Gremlin explores other social networks to see what people are saying about you.
If you're not happy with the framing of a story that you're finding on Gremlin, you can then use the tool's posting features to start interacting with critics and working your way back into the internet's good graces. This is one of the most useful social media dashboards available if your work involves a fair number of controversial cases.
Cisco Social Miner: Respond Better to Concerns
If you're a larger law firm and want to make sure that you're able to prioritize your responses in social media, there's no better social media dashboard than Cisco SocialMiner. This is one of the only social media dashboards that actually incorporates data learned from you to change what it shows you. As Cisco SocialMiner learns more about your actual priorities, it will begin to intelligently prioritize your social media mentions so that you can respond fastest to the messages that are affecting your brand most.
Of course, this kind of functionality doesn't come cheap. The Cisco SocialMiner tool is significantly more expensive than most other social media dashboards (around $1000), so it's only for firms that want to dedicate a large budget to their social media marketing strategy.
Netvibes: Easy on Beginners
Netvibes is a great way to get your feet wet in the social media dashboard pool. While many social media dashboards require a bit of experience and know-how to get used to, Netvibes is designed for beginners to be able to use its features right off the bat. Law firms just using the free version will be able to take a closer look at their social media presence and post to the networks that matter to their firm. The Netvibes platform allows extensive customization even at the free software level, as well as real time monitoring of mentions of your brand.
The Netvibes premium service costs $499 per month, and includes access to analytics software as well as the ability to set alerts and tags. While these features are certainly useful, this price may strike some firms as steep—you may prefer to use a less expensive tool once you understand the basics of how social media dashboards work.
Comments
comments