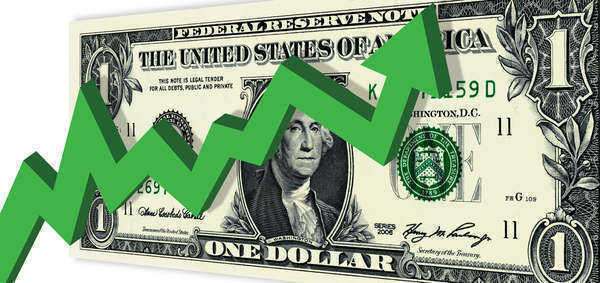 Everything About PPC Services
Law firm PPC ads can be some of the most expensive clicks on the web. The cost per click for many common legal terms has gone up by as much as 30 percent in the last five years. What this means for many law firms is that it's no longer enough to just use the PPC services available on Google or Yahoo. Instead, you may want to hire a PPC service to outsource your ad campaign. Read on to learn when it's time to have someone else take over your PPC ads—and why not all PPC services are created equal.
Keeping Your Data
When you begin to run PPC ads, you may not realize it, but you're generating a great deal of data about who clicks, when they click, and how often they become a paying client. You may be interested in paying for a PPC service that can help you optimize your bids or your content—but make sure that any PPC services you use let you keep access to your hard-earned data.
A bargain basement PPC service may seem like a good idea when you start outsourcing your pay per click advertising. However, that same bargain basement service may seem like a much worse idea a year later. If you haven't been getting the results you want from your PPC ads, but your service doesn't give you access to your data, you can be left blindly guessing why your strategies have failed.
What's more, if you decide to switch PPC services, that data could have been invaluable. Your next PPC service could have used the data gathered by the previous service to make your PPC ads significantly more cost-effective, but instead, they will have to start over from scratch.
Choosing Your Keywords
One of the biggest things that PPC services can help with is choosing your keywords. Finding the right keywords for your PPC ads can reduce your costs by 20 percent or more while maintaining the same conversion rate or even improving it. An experienced PPC service can review your current campaigns and ad groups, helping you replace dysfunctional keywords with ones that will bring in new business.
The right kind of keyword strategy for your law firm will depend on your national/regional reach and your firm's size. Smaller, more local firms may want PPC services to help them focus on hyperlocal keywords. Hyperlocalizing your ad copy, as well as your keywords, can increase click rates: studies have shown that people are significantly more likely to click on ad that contains their location.
Bid Management Strategy
Because some of the most expensive PPC ads are sponsored by law firms, you may think that you need to spend a lot of money on your bids. However, a PPC service can help you figure out keywords and campaigns that will bring you clients without costing more than you can afford.
Many lawyers overpay for their clicks, bidding using the tools offered by search engines or trying very hard to be the top bid for their keywords. What PPC services know, however, is that being the top bid won't necessarily get you more clients. Sometimes, PPC ads are just as effective or almost as effective even if they're significantly lower in sponsored search results.
A PPC service can experiment with different bidding techniques to determine which one will be most cost-effective for your business: if you're a personal injury attorney who specializes in car accidents, maybe you'll want PPC ads that are higher placed after high-traffic holiday weekends. PPC services can help you identify the trends that matter for your firm so that you aren't spending more than you have to.
Landing Pages and Conversions
PPC ads aren't pay per client, they're pay per click. That means that getting clients to click on your ads is only half the battle. Many law firms find that even with excellent placement for their ads, they're simply not getting the clients they want. A PPC service can help you work out a strategy for turning your clicks into billable hours.
A few years ago, it was fairly common for law firms to send potential clients to their home page when they clicked on an ad. If you're still doing this, PPC services will change your mind. A PPC service can organize landing pages that are different for each of your targeted ad groups. Instead of seeing your home page, a client who looked for "Seattle criminal tax attorney" might see a landing page that has information on defending yourself from prosecution for tax evasion.
Having landing pages is very important for all PPC ads. PPC services know that without a landing page, many clients will simply get frustrated looking for the information they want, and will go back to their search results. Every time this happens, you've lost a potential client—and until a PPC service has designed a good landing page, this could be happening every hour of every day.
Feedback and Optimizing
The best PPC services won't just settle for raising your click or conversion rates once. Ideally, you want your PPC ads to become more effective every year, as your data mining pays off and you begin to better understand your client base.
Finding a PPC service that understands how to interpret results and use them to fuel further improvement can make the difference between a PPC campaign that helps a little and one that brings in a huge percentage of your firm's business. You may want to ask any PPC service you hire about their past experience with helping law firms continue to improve beyond the first few months of a new campaign.
Some PPC services can even help you expand beyond PPC ads. You may want to look for a PPC service can also help you optimize your law firm's website to help you rise higher in organic search results. Having your website appear prominently in both sponsored and organic results can ensure that you are maximizing the number of client eyes on your content.
Comments
comments