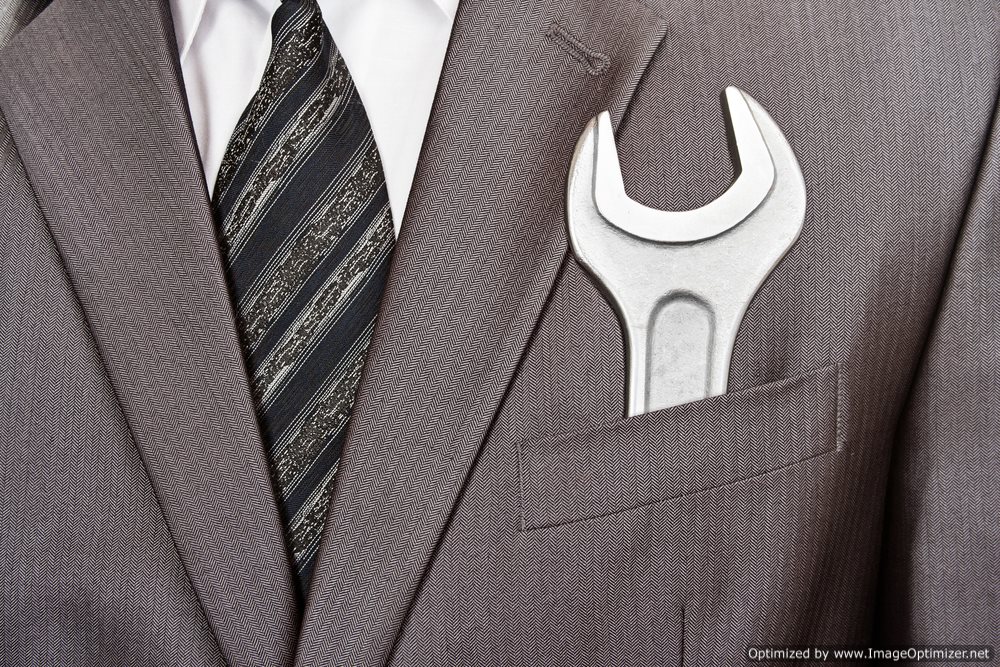 There are over one trillion links on the web today—and that number will have doubled by 2014. In such a large sea of links, your law firm needs to stand out. An outbound link tool can help you understand what's going on with links leaving your website or the websites of others. While an outbound links tool is something of a specialty item, it can be a great way to give your search engine optimization campaign the final nudge it needs to be very successful. In this guide, we'll take a look at several types of outbound link tool, and explore which ones you may need to successfully run a law firm website in 2012.
What Are Outbound Links—And Why Do They Matter?
Outbound links are just the links that go from one website to another. Often, law firm websites will build outbound links to legal resources including forms, state laws, and so on. When someone else has an outbound link to your website, it becomes an inbound link for you.
Outbound links basically matter because inbound links matter. The more inbound links that a website has, and the higher the value of those links (based on the authority level, or PageRank, of the website they come from), the higher a website will be in the rankings when someone does a search. Because of this, outbound links from websites with good reputations can be extremely valuable, while other outbound links have little or no value to the websites they're linking to.
Why You Should Use an Outbound Link Tool on Your Site
There are many different reasons that you might want to use an outbound link tool on your own website. One of the most obvious reasons is to check and make sure that each of these outbound links is going where you want it to. An outbound links tool automates the process of checking each link so that you don't have to do it painstakingly by hand.
Another reason that you might want to use an outbound link tool is to determine whether your outbound links might actually be worth something. Some website owners can make a substantial amount of additional money by selling outbound links. While this practice is widely discouraged, and Google may delist you if you are found to be selling links, this is another use of an outbound link tool that you should be made aware of.
An outbound links tool can also help you understand why people are leaving your website. Obviously, the longer someone stays on your website, the more likely they are to convert. By finding out which people leave and where they go, you can use your outbound links tool to reshape your website. If no one is visiting a particular outbound link, why keep it up? Replace it with something more likely to be useful to your website visitors.
Why You Should Use an Outbound Link Tool on Other Sites
You may also want to check outbound links that are coming from someone else's website. Even before you build a link on a site, using an outbound links tool on a website can help you understand the value of placing your links there. If you see that the outbound link tool indicates there are large numbers of links on the page, and your website would gain only a tiny fraction of a very small amount of link juice, you may decide to focus your efforts elsewhere. On the other hand, if you have the opportunity to create a link on a website that an outbound links tool shows has very few links, you may want to take it.
Google Analytics as an Outbound Links Tool
Google Analytics can be used as an outbound link tool, but it's not the easiest one to use. You can use Google Analytics to track where your site visitors are going using the event tracking features. By inserting code into your website, you'll be able to monitor the flow of these visitors much more easily.
However, Google Analytics has some serious weaknesses and downsides as an outbound links tool. Unlike other outbound link tool websites, Google Analytics won't help you to verify that your outbound links are still working, and won't do a count of outbound links on another website. Also, while you can use most outbound links tool software without much computer knowledge, Google Analytics requires an understanding of programming before you can use it to track your outbound links.
How an Outbound Link Tool Fits Into Your Strategy
While an outbound links tool isn't necessarily the most vital tool in your search engine marketing arsenal, it's a good checkup to run once in a while. Consider outbound link checking to be the flip side of your inbound link building efforts.
If your law firm is just starting to do search engine optimization, you may want to initially use programs like Google Analytics not as an outbound links tool, but to monitor your traffic and how people are getting to your website initially.
Other Third Party Outbound Link Tool Software
While usually Google Analytics is the outbound links tool used to understand traffic flow patterns, if you're looking for an outbound link tool for another reason you might be happier with a different piece of software. By just running a Google search for "outbound link checker" or "outbound links tool," you can usually find a tool that will do exactly what you're looking for, for free, on the first page. For example, Scrapebox.com gives you a great outbound link tool to count your outbound links and verify that the links you have are still working.
Analyzing the Results from Your Outbound Link Tool
Once you have all of the results from using an outbound links tool, it can be hard to decide exactly what to do with them. If it seems like too much to analyze, you might consider having an analytics agency check it out for you. Analytics companies specialize in interpreting a narrative picture of how your website is working from all of the data that you've collected over time.