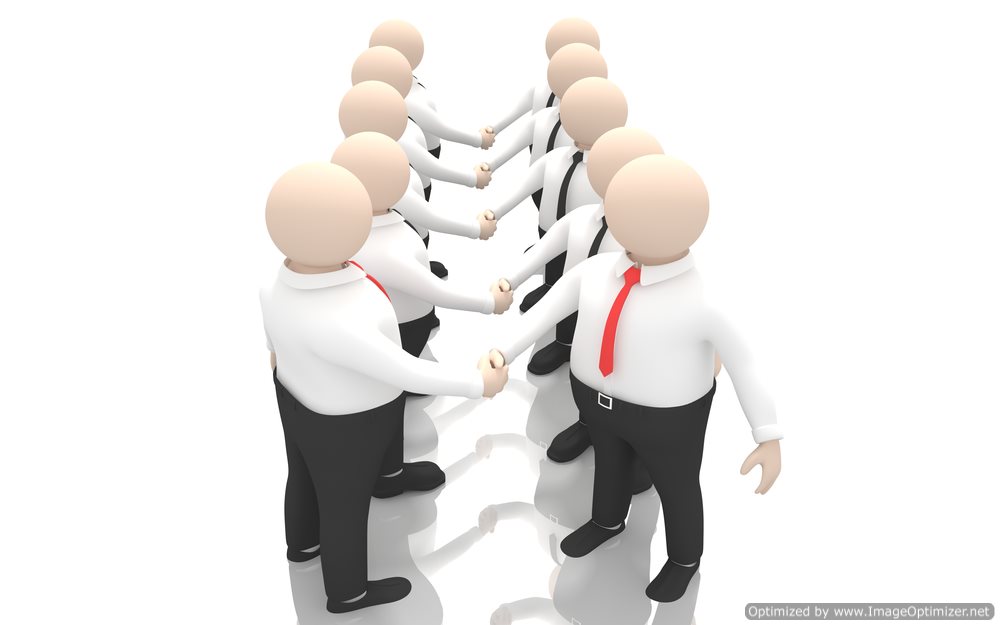 With the vast majority of law firms—over 90 percent—using LinkedIn or other social media, you may be looking for new ways to differentiate yourself from the competition. Link building is still the foundation of great search engine optimization, and reciprocal or two-way linking has a long internet history. Today, some reciprocal links manager software can help you to automate the process of linking. The question is: do you really need a reciprocal link manager? Keep reading this guide to find out surprising facts about why a reciprocal links manager may not be the one size fits all solution it seems like.
What Is a Reciprocal Link Manager?
A reciprocal links manager is a piece of software that in some way lets you view, edit, and create reciprocal links. Depending on the kind of program you use as a reciprocal link manager, you might use the program to fully automate link creation.
Some reciprocal links manager software works to check your existing links. It's always possible that a reciprocal link that was valid a few months ago has since been taken down by your linking partner. By running a reciprocal link manager of this type, you can make sure that you're not providing one way links to people who aren't considerate enough to notify you that they have removed your link.
A great many of these programs allow you to post a snippet of code in your website. Once this snippet of code is posted, people can copy it and make a link to your website. By following the directions on your website, they can notify the reciprocal links manager program and it will automatically check their URL for your link. If the URL is valid and contains the link that was promised, your reciprocal link manager will immediately and automatically create the link on your website.
Why Would I Automate Links with a Reciprocal Link Manager?
Trying to get reciprocal links on your own can be difficult. Talking to another webmaster, discussing the arrangement, verifying that the other webmaster has actually put your link on their website, and then linking to their website can take a long time to build just a single reciprocal link. Automating this process with a reciprocal links manager can make it much less of a hassle.
This process also lets you build reciprocal links faster. However, you should know that if you use your reciprocal links manager to build links too quickly, you may be penalized for using too many artificial optimization techniques.
Another reason for using a reciprocal link manager program is so that you can keep an eye on all the reciprocal links you've built. While building reciprocal links by hand, without using a reciprocal links manager, is certainly more natural looking, it also makes it more difficult to notice when a link has been removed or a site redesign has changed a URL.
How Do Reciprocal Link Manager Programs Differ?
If you're looking for a complete automation solution, not all reciprocal links manager programs will work. Some of these programs are primarily designed to monitor and verify links, rather than to automate actual link production. You should find a reciprocal links manager program that specializes in generating reciprocal links if this is what you are hoping to do.
You should also try to find a reciprocal link manager that allows you to have a fairly high amount of control over where you put your links. If you're allowing just anyone to link to you as long as they put in the correct code, you could end up giving reciprocal links to websites you or potential clients might find distasteful or scandalous.
Ideally, you want to find a reciprocal links manager that works in a way that looks very natural. When your links have a natural appearance, they'll be ranked better by Google.
Are There Reasons Not to Automate?
Participating in link exchange programs can actually hurt your website if you overuse them, and reciprocal link manager programs can hurt in the same way. This is because Google doesn't want any webmaster to rely too much on a single technique for building links—it looks unnatural and is usually an indication of a "black hat" technique being used, like purchasing the links that you're receiving.
If your percentage of reciprocal links is higher than your percentage of one way links, you could also incur penalties. Any time that you use an automated reciprocal links manager program, you need to also focus on building your one way links with social networks, social bookmarking websites, and local profiles online.
Getting Reciprocal Links Without a Reciprocal Link Manager
There are other ways to get reciprocal links. You don't need a reciprocal links manager program to talk to your friends and colleagues and start building natural reciprocal links. One of the most common places where natural reciprocal linking occurs is in the blogosphere. If you enjoy someone's blog and they enjoy yours, reciprocal links are often the natural result.
This type of reciprocal linking is very natural, and because of that, Google doesn't penalize it. When you're reciprocal linking with other blogs, especially those related to your own blog's topics, it's much more likely to be considered kosher than if you had used reciprocal linking to blogs about completely unrelated issues.
Reciprocal link building is also possible if you are in some way affiliated with an attorney who works at another law firm. Perhaps your firm often refers clients to another firm, and they refer to you. You can further cement this relationship by adding reciprocal links to your websites.
Alternatives for Link Building
Of course, because you can't have all reciprocal links, even if you use a reciprocal links generator program you're going to need some one way link building resources. Lawfirms.laws.com has a number of articles dedicated to helping law firm marketing professionals understand the latest one way link building techniques. If you're unsure of how to get started in one way link building, you don't even need to leave this website to find up to date tips and tricks.