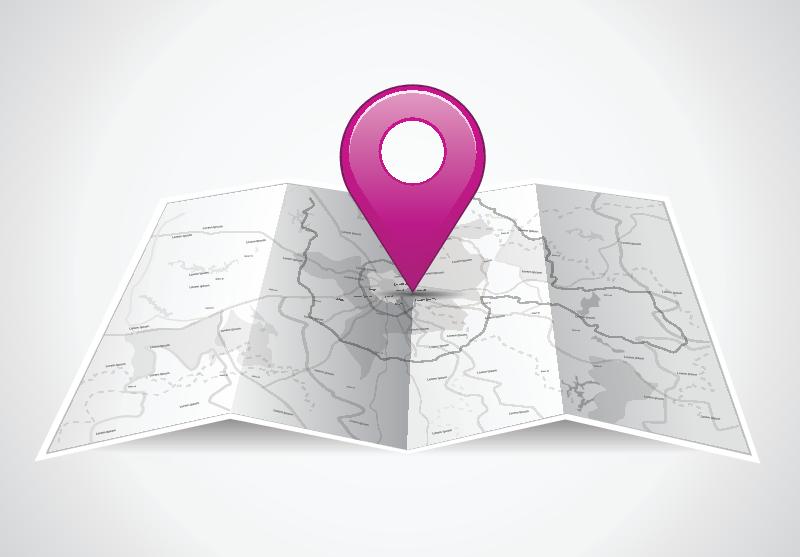 If you've been looking for local SEO tips, you may be seeing a lot of contradictory information. That's because local search SEO is a relatively new form of search engine optimization. Already, local accounts for over 20 percent of searches, and over 40 percent of searches made from a mobile device like a tablet PC or smartphone. Keep reading to find out how you can use local search SEO to get clients whether you're a huge law firm or a solo practitioner who's just starting out.
How Local Search SEO Helps Small Firms
When you're a small law firm, you don't really usually draw in clients from everywhere. Most small firms bring in clients just from their city and the surrounding communities. Local SEO tips can help you to get more of those clients without advertising to people from outside your community (who, after all, are very unlikely to ever become paying clients of your firm).
The great thing about local search SEO is that it can help to level the playing field with the larger law firms in your area. If you use local SEO tips effectively, your website will appear on the same search pages as your larger counterparts. That's the kind of advertising you can't afford to do in most media—to actually stand shoulder to shoulder with the biggest firms in your area.
Combining Local Search SEO With Mobile Optimization
In today's cell-phone oriented world, mobile optimization has become more important than ever. Your firm needs some local SEO tips that are designed for mobile devices. One of the reasons that mobile phones are great for web traffic is that they make it very easy for a potential client to actually call your law firm and schedule an initial consultation. Local SEO tips that don't include any information on mobile traffic are likely to be outdated—by 2014, most web traffic will be mobile based in the United States.
When you're doing local search SEO with mobile optimization, you'll need to work on a lot of different profiles for ratings websites and Google+ Local. In addition to hiring consultants who can give you some local SEO tips for mobile, you may want to consider reputation management services. These services work to monitor what's being said about you online and can provide you with quick and easy takedown of negative reviews in many cases.
Local SEO tips are actually becoming more important than ever because of mobile phones. Why? Because most mobile customers just don't want to have to click, scroll, and zoom through many different pages. They're more likely to just click on one of the top five results of their search than desktop users. This means that you need to get your local search SEO to the top of Google and Bing if you want to draw in mobile traffic.
Combining Local Search SEO With Direct Ads
One of the biggest disadvantages of local SEO is that even if you use all the best local SEO tips, you're not going to see results today or tomorrow. It can take weeks, or even months, for your local search SEO to pay off. Meanwhile, your firm needs to attract business today.
The best way to fix this problem is to look for some direct advertising tips as well as local SEO tips. Direct advertising gets you new business as soon as you start using it, and can be much faster than local search SEO.
While you're doing direct ads, though, you should be enhancing your website with local SEO tips so that you can gradually get away from paid search results. Studies show that only about 20 percent of users actually click search ads, so you'll be better off with effective local search SEO than you will be with even the best advertisements.
Can I Do Local Search SEO For Free?
One of the best parts of local SEO tips is that if you use them wisely, you won't need to keep paying to make your website stick at the top of the search results page. In fact, if you're willing to do a lot of local search SEO research, you will probably be able to do most of your search engine optimization without paying anything.
That's because local SEO tips blogs are common online, and most of the best tools for local search SEO are actually available completely free of charge. Google and other search providers like to provide web developers with these tools so that legitimate websites know how to reach the top of search engine results. You can start your local SEO efforts by just looking around on Google's website and using its built-in tools for local search engine optimization.
Hiring Local Search SEO Services
The fact that it's possible to read enough local SEO tips to do it on your own doesn't mean that you necessarily want to. If you're having trouble developing a local search SEO strategy, you may want to think about hiring a service to help you do better.
These local search services can do the tedious work of putting all of your firm's information into various profiles and local directory listings. Instead of spending hours trying to apply local SEO tips to your web presence, the work is done for you and the results will start to build slowly over time.
The Future of Local Search SEO
Local searches are likely to get even more local in the future. Because people tend to want services right away when they're using mobile devices, you may even be able to focus your marketing strategy on SEO for people right in your neighborhood or other hyperlocal area.
Attorneys in cities have started using local search SEO to optimize for suburban customers by incorporating keywords pertaining to nearby suburbs in their copy. This is a great way to expand your reach if you're trying to compete in a cutthroat area, and it's a strategy attorneys are likely to use for years into the future.
Comments
comments