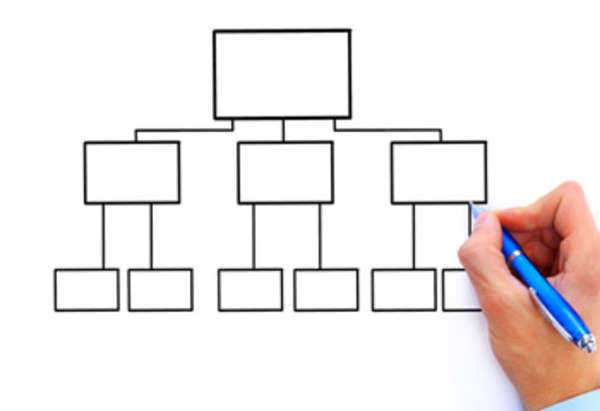 Everything About LinkedIn Network
Having a LinkedIn profile means nothing if you aren't connected to anyone. Building your LinkedIn network is absolutely critical if you want to have a viable social media strategy as a law firm. Almost 70 percent of LinkedIn users today have at least 100 first degree connections in their network. If you're not there yet, keep reading. These LinkedIn networking tips can help you expand your connections and improve your reputation with other professionals and in your community as a whole.
LinkedIn Networking Tips #1: Keep Checking Your Contacts
Some LinkedIn networking tips will warn you against having the website look through your Outlook contacts and automatically indicate people who already have LinkedIn accounts. Typically, the reason that people are reluctant to build their LinkedIn network this way is that they are wary about what LinkedIn will do with the information, or concerned with the potential of hacking.
While the website has had several high profile privacy gaffes in recent years (including a leak of 6.5 million password hashes in 2012), keep in mind that you're already giving a great deal of personal information to LinkedIn about who you know. The advantages of being able to build your LinkedIn network so quickly with the automatic contact importing feature easily outweigh any disadvantages from a perceived invasion of privacy.
Whenever you make a new contact, you should always see if they're on LinkedIn. But what about the people who were already in your contact list but just didn't have a LinkedIn account quite yet? That's where these LinkedIn networking tips come in: In order to make sure you're keeping up with which of your contacts now have LinkedIn network pages, you should recheck your Outlook address book with the automatic connection tool on a regular basis.
LinkedIn Networking Tips #2: Reciprocity and Return
The basis of social media networks is interaction, and the users in your Linkedin network will work for you more if you work for them. Don't just stalk other people's profiles and do research and reconnaissance. This kind of behavior will usually make your LinkedIn network distrustful of you and won't win any friends or new business opportunities.
Instead, the best LinkedIn networking tips will always tell you to be transparent. The more information that you make available about yourself, the more other people will be willing to share with you and the more likely it is that a new contact will accept your connection request even if they don't know you very well.
Don't be afraid to give information and advice to your LinkedIn network. Keep in mind that even though you're giving the information away for free, this will often mean that other people will return the favor by sharing similar types of information with you, or even referring new business your way. They can also help by giving you new LinkedIn networking tips about a firm or attorney you're not already connected to. There is never a reason to be a miser with your information with your LinkedIn network, as long as you're not revealing anything confidential or that would violate your ethics.
LinkedIn Networking Tips #3: Become a Groupie
When LinkedIn users were polled about which features on LinkedIn were their favorite, the largest number (almost 80 percent) picked groups. Because so many attorneys are already using LinkedIn, you can almost always find a group that's talking about a topic that will interest you. These groups are a great way to meet new people and learn new things about your practice area, emerging legal technology, or whatever else interests you professionally or personally.
Groups offer several additional advantages, as well—which is probably why over 96 percent of LinkedIn users belong to at least one group, and why no LinkedIn networking tips would be complete without some tips for getting the most out of groups. For example, you're not usually able to contact a person unless you already have an existing connection to that person through the LinkedIn network. However, if you're in the same group as somebody else, you can send them a private message. This means that whenever you really need to contact someone you have no connection with, you can always try joining a group they're part of, then sending the message.
LinkedIn Networking Tips #4: Make Something Useful
If you're involved in conversations as part of several groups, you'll already be building your LinkedIn network at a great pace. If you want to get LinkedIn networking tips to make even more first level connections, though, you need to think of something you can create that will be unique.
Whether it's a useful e-book or a quick app that helps people decide whether they need to hire a lawyer for a particular legal issue, making something new is a great way to get your name passed around and watch your LinkedIn network swell accordingly.
If you're not sure what kind of new content would be most useful for building your LinkedIn network, just observe groups relevant to your practice area for a while and look for an unmet need. If you provide something that can help to fulfill that desire, you won't have to do the work of distributing it—all you'll have to do is post it to some LinkedIn groups and watch your connections do the distribution work for you.
LinkedIn Networking Tips #5: Back to Basics
Keep in mind that you can build your LinkedIn network offline as well as online. It's a good idea to customize your profile URL so that you can easily include it on a business card and hand it out at any in-person networking opportunities you may have.
Many lists of LinkedIn networking tips ignore the fact that you can vastly expand your LinkedIn network with just a few new in-person contacts from a conference or seminar. Don't forget that while the online world is very important for law firms today, it's not a replacement for face to face networking opportunities—it's an enhancement to them.
Comments
comments