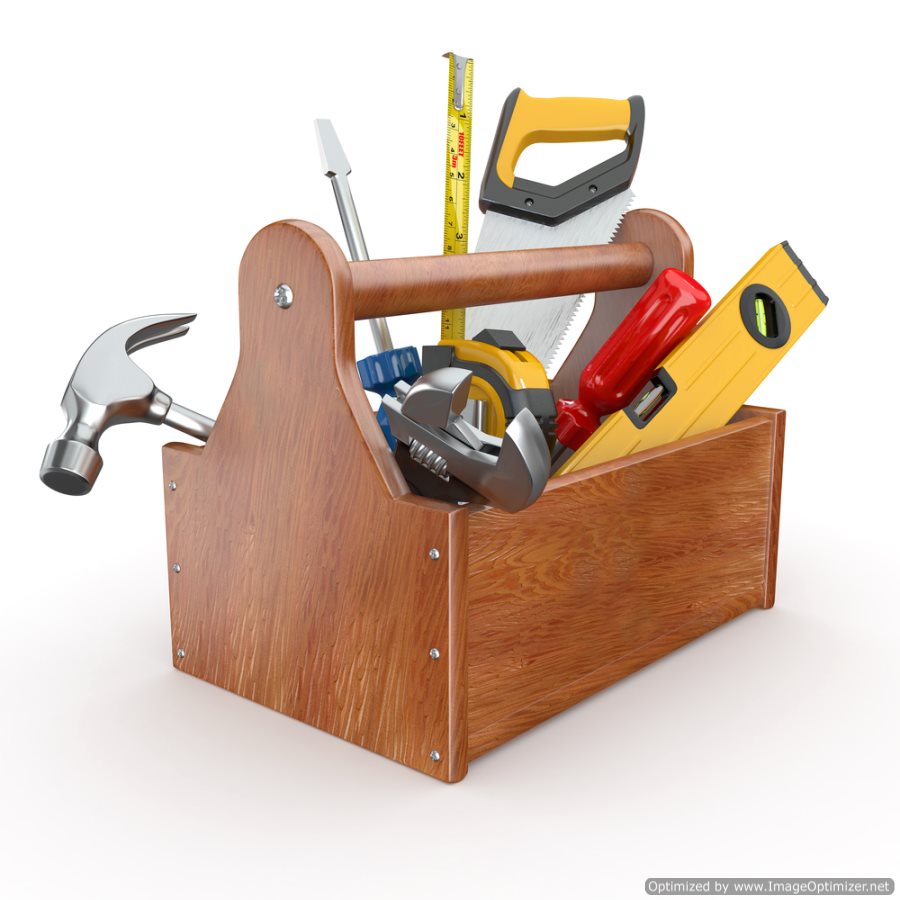 More than three in four Americans have used the internet at some point in 2012, and even the most technophobic lawyers are getting on board with search engine optimization strategies. Link building, or the practice of getting new links going to your website, can help to improve your search engine results. Legitimate link building is harder than ever today, but there are still many link building tools that can help you to get your links online fast. Here are ten that lawyers can use today.
Link Building Tool #1: Blogs
If you're a lawyer without a blog, what are you thinking? Almost any attorney can start a blog—it's free, and it's fairly fast to set up, especially if you're not focused on making your blog's visual appearance completely unique. Blogging is one of the best link building tools that you can use, and what's more, it brings in new clients all on its own.
The topics of your blog are limited only by your practice areas and your imagination. You can comment about publicized cases happening right now in the court system, or about the likely effects of a new or proposed law. You may also want to talk about the process of hiring an attorney, or the costs of attorneys, if you often seek cost-conscious customers. This makes blogging one of the most versatile link building tools, as well as one of the most effective.
Link Building Tool #2: Press Releases
Press releases are link building tools that can help you garner media attention and new website viewers. However, not all press releases are equally effective. To make good use of press releases as a link building tool, they need to be from a legitimate public relations source and announce something genuinely interesting.
Many "press release websites" aren't actually public relations companies. They're just places where anyone can post an article online. While these link building tools may seem easy to use, they're also not particularly effective. They contain a high amount of spam and other low quality content, and aren't really read by web users.
Link Building Tool #3: Facebook
Facebook—the one thing that unites your great aunt, your co-workers, and your third best friend from high school in addiction—can be more than just a time sink. Because it's so easy to share links on Facebook, this social media website has become one of the best link building tools of 2012.
To use Facebook as a link building tool, you'll want to have more than just generic status updates. Try doing something creative, or linking to a blog entry.
Link Building Tool #4: LinkDiagnosis
If you want to see how your linking stacks up to the competition, one of the best online link building tools you can use is LinkDiagnosis. This tool lets you run reports to analyze the biggest inbound links that are affecting the traffic of your website and the websites of your competitors.
LinkDiagnosis is a great way to see how the other law firms in your area are handling link building, and whether they're using any link building tools that you haven't started using yet.
Link Building Tool #5: Ratings Websites
Whenever you have a client talk to someone else positively about your legal services, you're getting a good recommendation. But what if you could make sure that your clients' reviews were seen not just by their friends and family, but also by anyone looking for information about your firm or your website?
Ratings websites are great link building tools because they not only give you a new inbound link, they give you new ways to show potential clients what you're capable of.
Link Building Tool #6: Local Directories
Don't neglect local chambers of commerce and city government websites when you're looking for link building tools. These websites often have local directories of businesses, and if your law firm is included among them your website can bring in more traffic. These link building tools may be of limited effectiveness in some areas, but particularly in smaller towns and cities they are one of your best link building tool options.
Link Building Tool #7: Youtube
Videos can be fantastic link building tools that also work hard to drive conversions. Youtube is one of the easiest video platforms to use as a link building tool. Youtube makes link building easy by helping you to get your video hosted and providing an easy to use form so you can enter a search engine optimized description and title for your video.
Link Building Tool #8: Social Bookmarking Sites
Using "bookmarking" sites doesn't just mean adding a website to a personal list of favorites. Rather, it refers to the process of posting a link for viewing and user comments. On many social bookmarking websites, like reddit and digg, users determine which links are most prominent and which ones will be seen only by a few people.
Link Building Tool #9: Forums and Question Sites
By entering internet forums or question websites and answering questions for other people, you'll be able to build inbound links while providing a valuable service. For example, you may want to try using Yahoo Answers as a link building tool. Try answering a few questions that are very closely related to your expertise.
When you answer questions, make sure that you're including a link back to your website. This is what makes question sites effective link building tools—without a link, you'll be wasting your time and effort.
Link Building Tool #10: LinkedIn
To round out this list, we have to talk about the link building tools available on LinkedIn. Not only can you have links to your website in your profile, but you can also use LinkedIn Answers to answer the questions of other real professionals and build networking connections locally, regionally, and globally. Using LinkedIn as a link building tool is particularly powerful for law firms that primarily have a B2B focus. If you're B2C focused, Facebook and Yahoo Answers may provide you with better leads and link building.
Comments
comments