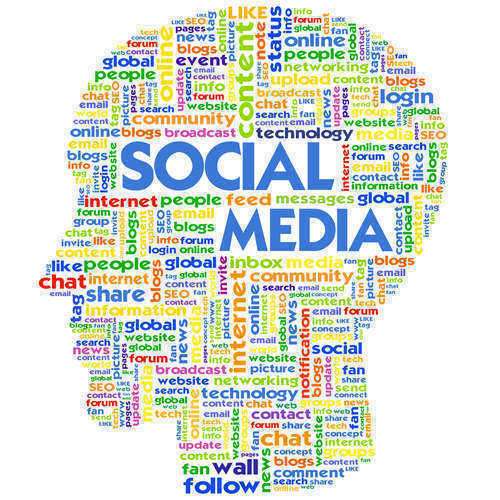 Facebook Mobile Presents Numerous Opportunities for Attorneys
Why is Facebook Mobile Beneficial to Attorney Marketing?
A firm can increase its exposure on the internet by adjusting the content on their profile and/or developing a Facebook mobile app. According to a report by comScore in 2012, about 234 Americans use mobile devices, and about 48.5 percent use their phones to view websites. Attorneys need to increase efforts to target mobile users.
Changes to the Facebook Mobile App
The Facebook Mobile App has just begun to experiment with a "limited set of beta partners" in August of 2012 according to Vijaye Raji, a software engineer for Facebook. The changes will direct a Facebook mobile user to new apps if they click on an advertisement. If the Facebook mobile app user doesn't already have the app, they'll be automatically directed to the App Store. The results are good for attorneys and firms trying to launch apps.
According to Raji, the new feature on Facebook mobile has resulted in potential customers being led to the Apple App Store and Google Play a total of 146 million times in just 30 days.
Tools Attorneys can Use to Build an App and then Advertise on Facebook Mobile
With the changes within the Facebook mobile app, attorneys are encouraged to make an app for their firm and advertise on Facebook. The following tools are some of the best and cheapest options on the internet:
1. Biznessapps- this app builder is specifically for attorneys and does not charge a setup fee. The tool also gives the firm decision making on the creation and management of the app for an iPhone. The full-service is only $39 per month, and includes features listed below:
· GPS directions
· integration with Facebook Mobile, Twitter, and more
· in-app messaging, push notifications, calendar options, and more
2. PhoneGap- this app builder promotes development in HTML5 and CSS3. The apps created by this company allow geo-location, push notifications, a camera, and more. A beta development is free, and other plans begin a $249.99 a year.
3. Branded Business Apps- the app builder is easy to use and allows a firm to create and advertise the new app on Facebook mobile within 48 hours. This app builder is best for small and medium-sized firms, and provides great integration with social networks like the Facebook mobile app. The costs for development are around $399 and monthly costs are about $39.
4. Mobile for Lawyers- this service can help firms create a mobile website and/or a mobile app and provide marketing tools as well. Larger firms should consider this service for app building because services for apps start around $99 per month with a flat fee of $999. This service offers great integration with Facebook mobile as well.
A New Tool to Turn Facebook Fan Page into an App
A new called Fan Page Mobilizer under the mobile app builder Cabana can greatly help attorneys promote their page fan page within the Facebook mobile app. The new tool for Facebook mobile allows an attorney or any other small business with a fan page reformat the page, re-optimize the page, and then turn the page into an app.
Many fan pages are viewable on the Facebook mobile app, but there are several problems in finding fan pages through the app:
1. Finding the fan page through Facebook mobile is difficult and requires a manual search
2. The fan pages currently viewable on the Facebook mobile app are limited in content.
If a firm uses the Fan Page Mobilizer for Facebook Mobile, they only have to identify the fan page with Cabana. The firm then has the following options:
· choosing a title
· choosing an icon image
· choosing a startup screen
The app under Facebook mobile will make pictures appear larger, and the firm can also provide wall posts, images, events, and more through a sliding menu similar to the one on the Facebook mobile app.
Optimizing Posts for the Facebook Mobile App
The following techniques can help a firm increase their reach on the Facebook mobile app and on desktop computers as well:
1. Keep Posts Shorter than 160 Characters
If you keep posts shorter than 160 characters, Facebook mobile users will not have to click on the "see more" link at the bottom of a longer post. Posts around 80 characters actually perform the best on the Facebook mobile app.
2. Include Photos as Much as Possible
Photos will engage any user more than plain text, and the photos help to promote brand awareness. Photos take up more space on Facebook mobile as well and help to bring awareness to your firm.
3. Ask Questions
The tip seems simple but can lead to a large amount of comments, likes, and more. Include a question at the beginning of a post and at the end as well. Make sure the question is short but can still generate a large amount of discussion.
4. Include Videos
Facebook Mobile users frequently respond to videos. YouTube and Facebook videos are good options for the Facebook mobile app, but firm's need to start incorporating videos from Socialcam and other similar services as well. These services are the best suited for mobile devices.
Common Trends for Legal Apps Advertised on the Facebook Mobile App
After numerous searches through the Apple App Store, the following trends appear for Legal Apps:
· the app's image is always simple and mainly used for brand awareness; it's never an photo
· most of the apps give bios for attorneys in the firm
· there is usually one click required to email or call the firm
· there are usually GPS guided directions to office of the firm
· some legal apps offer a directory for all of the attorneys in the firm
Facebook Mobile App: Conclusion
Creating an app to advertise on Facebook mobile and optimizing your posts are great ways to gain interest from potential clients. There are low cost options for creating apps, and make sure to research steps and information provided by other legal apps before creating your own.
Comments
comments