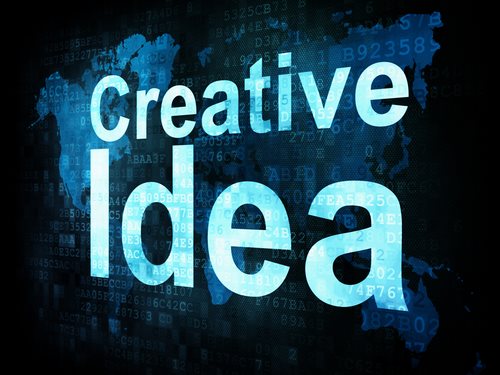 There's no reason that you can't get creative when doing internet marketing. While a large percentage of small firm attorneys list marketing responsibilities as among their least favorite job duties, marketing doesn't have to be a joyless slog. Check out these nine tips that can help you shake off the marketing doldrums and get creative with your internet marketing strategies.
Creative Internet Marketing Strategy #1: Infographics
Infographics are exactly what they sound like: an image that combines information with relevant graphics. These graphics are often statistical in nature if they're reporting on results of studies. Some infographics contain both quantitative and qualitative data.
For example, if you're an attorney working in special education law, you can have infographics on the prevalence of 504 plans and IEP use in your area. You can also use your infographic to convey information about potential accommodations that may be available for children with special needs.
Creative Internet Marketing Strategy #2: Foursquare
Most attorneys in the United States practice in urban areas. That's the place that Foursquare, one of the newest and fastest growing social networking services, shines. Foursquare allows you to virtually tag places with information pertaining to something relevant to people who might become your clients. When people look for tags to find out more information about a location, they'll see what you've written. This is a great place for creative internet marketing. For instance, a disability attorney might have information on Foursquare about disability accessibility of transit stops, restaurants, and so on.
Creative Internet Marketing Strategy #3: Creative Emails
Today, if you want to keep sending emails out without people hitting the "unsubscribe" button, you're going to have to shake things up a bit. It's no longer enough to just send out what amount to email advertisements. People think of those as spam, not valuable information.
If you want to actually succeed in your creative internet marketing via email, you want people to look forward to getting your email. That means don't send emails to people on your mailing list too frequently. When you do send emails, consider making them funny or a little sarcastic—having a good sense of humor is a must if you want your email content to stand out! In a land of boring emails, the man who tells really great jokes is the creative internet marketing king.
Creative Internet Marketing Strategy #4: Mobile Focus
More and more, people are using their smartphones as more than a very expensive way to play Angry Birds. Creating a mobile internet marketing strategy is a great way to get creative internet marketing working for your law firm. Make a mobile optimized website that mobile visitors are directed to, and make sure that yourmain page is at least visible with a zoom and scroll.
Creative Internet Marketing Strategy #5: Video Blogs
Even if you don't think you have what it takes to become a superstar, you can get creative with some video uploads. Youtube and other easy video uploading services mean that you won't have to use your own internet bandwidth to use this creative internet marketing method. Get as creative as you want! Consider showing for clients a mini-sketch that shows how to act during an arrest process and how to request an attorney when being questioned, if you're a criminal defense attorney. Lawyers who do a lot of divorce mediations may want to show a re-enacted mediation session so that divorcing spouses know what to expect from the mediation process. Keep in mind that many people are intimidated by legal proceedings—anything you can do to demystify the law and the court system will be considered helpful.
Creative Internet Marketing Strategy #6: Viral Video
"But you're wrong!" you said when reading strategy #5. "I do have what it takes to become a superstar!" Oh yeah? Prove it. If you think you've got the right stuff, the next step is to take your video viral. Maybe you made a parody video that also teaches important lessons about field sobriety tests and breathalyzers. Maybe you developed a legal sketch comedy show that you're certain rivals the first season of Saturday Night Live for sheer comedic brilliance.
Whatever you've done, don't do it until you've already got some creative internet marketing for social media under your belt. You want your video to appear in the context of a law firm that already gets how to use the internet creatively, not as a one-off effort that amounts to nothing more than a flash in the pan.
Creative Internet Marketing Strategy #7: Answer Questions
When it comes to marketing on the internet, too many attorneys talk too much and don't listen enough. One of the most helpful things you can do as part of a creative internet marketing strategy is to actually respond to people's legal questions when they start asking them or even before. Having a FAQ on your website is great, and you can make it a part of your creative marketing strategy—don't be afraid to let your personality shine through!
If you're on social media, consider hosting weekly question and answer sessions. Specific legal advice is obviously not kosher, but you can easily answer more general or hypothetical questions with the appropriate disclaimers.
Creative Internet Marketing Strategy #8: Build Relationships
Don't just think of your internet marketing as a way to get new clients right away. Often, the most creative internet marketing strategies are all about building name recognition, a brand identity, and the kind of relationships that will bring in clients in the longer term. When you build social networks full of connections, for example, you'll have an easier time finding people to show your new content to.
Creative Internet Marketing Strategy #9: Think Local
Don't neglect some of the older sources of marketing—sometimes things that are old can look new again when they're combined with internet marketing. For example, sponsoring local events is not just a way to get name recognition in the community at those events. If there's also a website for the event, it's a good way to get some links that help you rise in search engine rankings. This kind of creative internet marketing strategy pairs well with any strategies for content generation.
Comments
comments