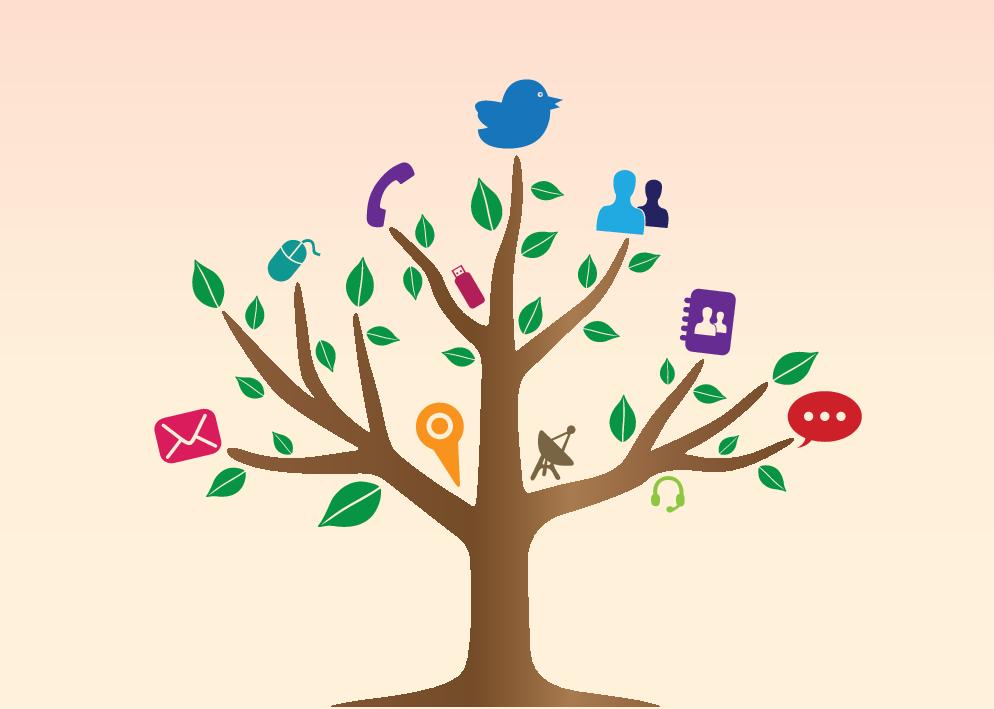 With over 100,000 law firms in the United States, making your firm stand out on the internet can seem like a superhuman feat. One of the best ways to get your website noticed by Google and other search engines is by creating a comprehensive backlinking effort. If you're still asking, "what are backlinks?", don't worry. This guide will take you step by step through the backlinking process. You'll learn not only about the basics—like "what are backlinks"—but how to use backlinks effectively to improve your rankings on search engines.
The Basics: What are Backlinks?
Before we can go into specifics, we'll start with some backlinking vocabulary. What are backlinks? Any time someone links to your website, the link on their page is called a backlink. Backlinks can appear on a huge variety of websites.
Getting beyond the simple question of what are backlinks, we can look at a few other terms as well. "Nofollow" links are links that don't give their "link authority" to the person they're linking (more on that in a minute). Backlinking also requires understanding the idea of anchor text. Anchor text is the text on the link—with luck, it'll be a keyword that you want people to find your website with.
Why Are Backlinks Important?
Most of what makes the internet tick is the connections between people using it. Linking to a website is a good way to show that you believe the website is important, interesting, or authoritative. Because the most popular websites tend to be the ones that are linked by many other pages, Google takes the number of your backlinks into account when it decides where to rank your website in search results.
Originally, Google and other search engines looked only at the quantity of links that a particular website was receiving. This made many people start asking "what are backlinks?" and using services that promised huge backlinking numbers. In late 2011, Google released an update with the code name Panda that started to change all that. Panda shocked the search engine optimization world by devaluing backlinks that came from websites that gave backlinks freely (and often to spam websites).
After that came Penguin, Google's 2012 code-named update to its ranking algorithm. Now, instead of asking "what are backlinks?", search engine optimization professionals are asking about high quality backlinking. Penguin penalized websites that it believed were over optimized.
The Importance of Diversifying Your Backlinks
What are backlinks that will generate an over optimization penalty? Typically, Penguin notices when a website has too many backlinks that are all of one variety, especially if it's a variety of backlinking that is easily abused by low-quality websites. In order to avoid any penalties, you'll want to keep your backlinks extremely diverse.
What are backlinks that will raise red flags? If Penguin notices that a huge proportion of your backlinking comes from low traffic websites, or that your website is quite low traffic itself, it may see this as a sign of overoptimization. If the anchor text of your backlinks is always the same, rather than being very diverse, Google will notice this and consider you over optimized as well.
Where Should I Start Backlinking?
Now that you've learned the basics, like what are backlinks, you may want to get started on creating backlinks to your website. A great place to start is by creating a law firm profile on all the major social networking sites, like LinkedIn, Facebook, and Twitter. If you're already a part of those websites, make sure that your law firm profile includes a link back to the firm's website.
If you read any legal blogs, a great way to start backlinking is to talk to blog owners about guest posting. If you can think of a topic that would dovetail well with something another lawyer is talking about, you may be able to get a guest posting spot along with some great backlinks to your website.
Don't worry about creating backlinks too fast. Remember, Google is now more careful about identifying when backlinks come from paid for sources, and can even penalize websites that build backlinks too quickly.
Analyzing Your Backlinks
So what are backlinks actually doing for your law firm? There's only one way to find out: with analysis. If you analyze your backlinks thoroughly, you'll be able to see which links are still working, which ones go to invalid URLs, and which are coming from low quality sites.
A number of free backlink checker tools exist to help businesses understand where their backlinks are coming from and how much of an impact they're having. You may want to check into one of these tools if you've been making a good effort to build backlinks but have met with only modest success in your actual search engine rankings.
How are Backlinks Changing?
One of the biggest questions on the mind of backlinking professionals is this: what are backlinks going to look like in the future? The current trend, and one that shows no signs of slowing, is a trend toward quality linking. Quality has become the single biggest buzzword for backlinking in 2012 and 2013, and given Google's mission, it's likely that this emphasis on quality will continue.
This means that it's a good idea to avoid any backlink services that produce anything but the highest quality backlinking. Even if a particular service seems to follow the letter of the rules, but is still generating a lot of what you know to be low quality links that you didn't have to work for, you may face problems in the future.
However, as long as you keep the quality level of your backlinks up, you can usually assume that they'll continue working for you far into the future. As other law firms with lower quality backlinking are penalized in rankings, you'll keep working your way up. This kind of long term strategy can have big payoffs for your firm for years to come.
Comments
comments