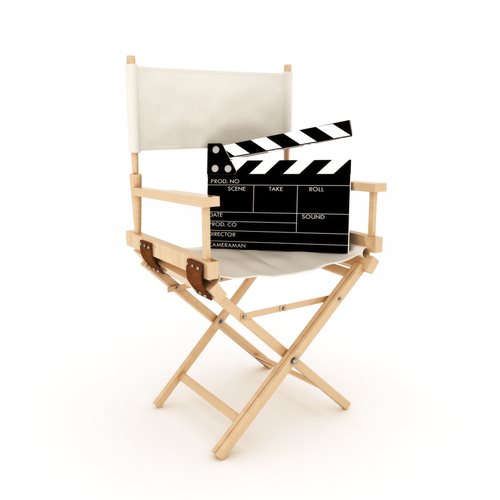 With the law school class of 2013 graduating in the next few weeks and a still-sluggish hiring climate, chances are that more than a few law school grads will spend the next few months watching lawyer movies and dreaming of hanging a shingle. If you're thinking about taking the plunge into working for yourself, you could do worse than to watch the movies on this list. Each of these movies has something to teach the aspiring solo practitioner—hunker down with a bucket of popcorn and learn while you watch.
#1: My Cousin Vinny: Be Prepared
This comedy involved one of the funniest courtroom scenes in all lawyer movies, and the reason for the humor is simple: an underprepared attorney. While it's unlikely that you'd ever show up to court in a red velvet wedding usher suit, the nightmare of ending up in front of a judge without having done your homework is one that all too many young attorneys experience at least once in reality when they're starting out.
In order to make sure that you're not putting your foot in your mouth when a client's money or freedom is on the line, make sure that any time you go into the courtroom, you've prepared your case and know the law backwards and forwards. Skimping on sleep is almost always a better strategy than skimping on trial preparation, if you're a young attorney.
#2: Erin Brockovich: Don't Disrespect Your Staff
One of the biggest lessons from this film involves Julia Roberts' role as the title character. Roberts plays a paralegal who, in the end of the film, is responsible for leading to a huge multi-million dollar settlement for her firm's clients. However, throughout the film, she is often dismissed because of her appearance and her perceived sexuality and lack of education.
Just because your law firm staff didn't go to law school doesn't mean that they aren't intelligent or can't have well formed opinions about the law. Many of the people you're working with as staff may have as much or more experience with some aspects of the law as you do, and by devaluing their contributions, you may end up losing out on expertise that could have come in handy.
In fact, it's generally a good idea to be good to everybody—whether they're a paralegal or the janitor who comes in and vacuums up the floors late at night in your office. It costs nothing to be nice, and in the end, your kindness is likely to lead to a better reputation and higher staff morale.
#3: Inherit the Wind: Know What Doesn't Matter
In Inherit the Wind, attorney Clarence Darrow represents his client, a teacher accused of teaching evolution in contravention of state law, for no money. What's often forgotten is that he does, in fact, lose the case, and his client is required to pay the $100 minimum fine designated by law. So—he lost, right?
Not from a marketing perspective, he didn't. While Darrow only took a few cases after the Scopes trial, his star never shone brighter and he became one of America's most famed and celebrated trial lawyers. Clarence Darrow knew that sometimes, being on the right side and being public about it can win you business even when the case wins you nothing at all. It's not always about the money you're making today, or even whether you get the verdict you'd have preferred most. It's not always about winning or losing. Sometimes, it's just about getting your name into the right places and having it heard by the right people.
#4: And Justice For All: Know When To Turn Down Clients
With Al Pacino chewing up the scenery, this courtroom drama conceals a very clear lesson for new attorneys: know when you're not going to be able to represent a client. In this film, Pacino's character represents someone so odious that he's forced, for the sake of his own sanity, to repudiate him in the courtroom. Too many solo practitioners, when they're just getting started, feel the need to take just about anyone who walks through the door. That's a fast route to burnout and to not doing the job for your clients that they need you to do.
You're better off letting some clients go than committing to clients who you will be unable to service effectively.
#5: 12 Angry Men: Understand What Juries Really Do
While 12 Angry Men is an older film, it actually may have more relevance today than ever. In this movie, the jurors become involved in investigating the case from the jury room—a clearly illegal situation, but one which is allowed to happen in the play with no intervention from the judge or attorneys involved.
Today, the internet has made it easier than ever for jury members to do their own outside research. Don't assume that juries are following the rules. If you know that people can find certain information online, it may be best to make sure that you're inoculating juries against that information before they find out about it without hearing it from your side first.
#6: The Lincoln Lawyer: Do More With Less
In this film, Matthew McConaughey works out of the back of his vehicle, creating a kind of mobile law office. For attorneys who are hanging their shingle in the middle of the current shaky legal hiring climate, this can be a great lesson—you can start with almost nothing and still get the case that will make your career. You don't need to have money for a gorgeous corner office in a perfect neighborhood to be able to start your own solo practice. All you need is ingenuity and a willingness to build your business from the bottom up.
#7: The Man Who Shot Liberty Valance: Be Part of the Community
This John Ford western stars Jimmy Stewart as attorney Ransom Stoddard, who tries to hang his shingle in a frontier town. He quickly finds that in the Wild West, the law requires more than textbooks. What he also discovers is that a lawyer who isn't really part of the community won't be accepted and won't get new business. Only after Stoddard's character proves himself to be on the side of the townspeople does he become a man with a great reputation and a political future. Young attorneys need to be in their community, not set apart from it.
Comments
comments