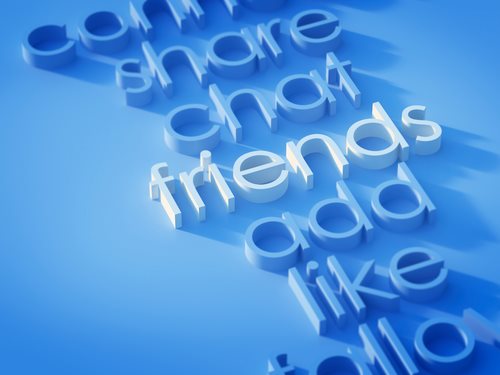 If you're new to the social media world, or if you just think that your current social media strategy could use some sprucing up, you've come to the right place. Over 90 percent of law firms today now use social media and report that they plan to continue using it in 2013. However, not all social media marketing works equally well. Too many law firms spend a lot of time posting to social media sites, without having a really clear vision of what they're doing with social media or how it can be leveraged most effectively. Here, we'll look at seven different ways that you can make sure your social media efforts aren't wasted.
#1: Expect And Plan For Change
If you're expecting social media to stay still for long enough for you to get a handle on it, you need to give up on that goal right now. Social media has been changing so rapidly that the truth is, there's still a lot of room to learn, and no one knows everything that's going on in the social world.
Instead of trying to just learn how to do things one way, the biggest buzzword for social media campaigns needs to be "flexibility." The more flexible you are about changing where you focus your social media and what kinds of content work best, the less often you'll be caught unable to adapt to the constantly changing social media scene.
#2: Keep Up With Recent Developments
One of the biggest ways to make sure that new developments don't throw you off guard is to spend time every single week looking at articles and other content about social media marketing. By reading blogs and other websites that discuss how to use social media most effectively, you'll be able to see the best, up to the minute places to put your content.
You should also keep track of what other companies and law firms are doing for their social media. Some blogs cover when companies do particularly well—or particularly poorly—with social media platforms. You can often use these to get ideas for what to do—and sometimes get ideas about what NOT to do.
#3: Don't Hold On To Old Ideas
Because of the constantly changing face of social media, you need to be ready to discard ideas that don't work. This includes ideas that used to work and no longer do. For example, one of the biggest traditional ways to do law firm advertising is to use traditional search engine optimization with keywords.
However, while traditional SEO worked very well for some law firms for some time, today social media is much more important. It's possible that in a few years, the internet will have changed enough that you need to start taking your time with some other kind of website rather than social sites. Learning to let go, even of the things that work for some time, can give you the adaptability edge you need to be more competitive in the legal market.
#4: Use Social Media to Engage, Not Just Promote
People who are used to traditional forms of marketing often miss the point of social media. Instead of using social sites to drive client and viewer engagement, many attorneys think that the best way to use social media is simply to talk about themselves and use the same kinds of advertising techniques that might have worked in television or radio.
But social media isn't radio or television—it's something very different with very different purposes. When you put a commercial on TV, a conversation about your practice won't develop. When you talk on Facebook, though, it's very possible that several people will start buzz about your post within just an hour or two. This means that you want to not just talk, but to start two-way conversations. If you only talk, you're missing more than half the potential that social media has to offer.
#5: Don't Expect Immediate Results
If you think that social media will immediately light up your phone lines, you are going to be disappointed. There's simply no way for social media to give you the same kind of immediate results that some forms of advertising, like pay per click browser ads or television, can do.
However, when you use social media, you're building relationships. That means that even if it takes longer to get results, the results you get will be better and longer lasting. Once a commercial airs, it's just gone—a social media profile that has been built from conversations is something that stays, a place where people can see exactly why they should call you based on how you interact with people who have questions or concerns.
#6: Know Your Social Media Audiences
Make sure that you're not just copying the same exact lines from your posts on one website and posting them to another. Every social media website is a little bit different, and by making sure that you're targeting the actual audiences that you can reach on each site, you'll be using your time more effectively.
Keep in mind that you will probably have some people who follow you on several different social media sites. To avoid fatiguing these people or having them stop following you on one or more sites, make sure that you're posting unique content to each.
#7: Stay Aware of Comments and Posts
Don't just start thinking that it's too difficult to read all of your comments. You may want to download a social media manager program that can help you read all of your comments that come in, so that you don't have to try to use piecemeal solutions requiring checking several different websites.
Keep in mind that both overmoderation and undermoderation are a problem. If you moderate too much, you create a chilling effect and make it so that people feel like they can't really get a conversation started with others. However, if you undermoderate, you risk people saying offensive things that could lead potential clients to be turned off. Keep offensive or negative content deleted, and try to only pop in to comment when you're asked a question or really need to moderate a discussion.
Comments
comments