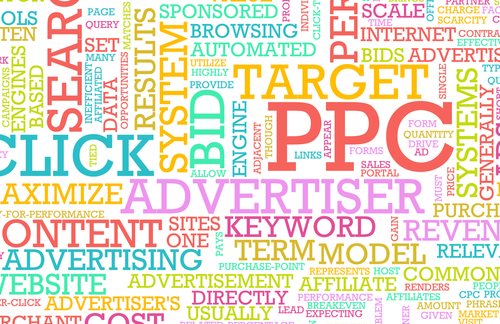 Everything About PPC Marketing
Law firms looking for new clients today often look to PPC search engine marketing. With eighty nine percent of law firms with a website believing that websites are the best way to get new clients, how can you make your website stand out from the competiton? Pay per click or PPC internet marketing can put your firm into the first page of search results quickly and easily. If you want to know more about how PPC marketing works and how it can work for you, read on.
What is PPC Search Engine Marketing?
There's no one right answer for making your website more visible to potential clients. PPC internet marketing is often used by law firms because it's so good at making firms visible to clients quickly and easily. Optimizing your site so that it comes up first in "organic" search results (the search results that Google, Yahoo, or another search engine believes are most relevant) can be very difficult. Instead, PPC search engine marketing lets you bypass these other search results and pay for top placement.
Some PPC internet marketing is "flat fee," and you will be charged a set fee for every click you receive. This is most common with smaller websites.
Most large search engines that offer PPC marketing do so with bidding. This means that firms who bid the highest amount on a particular keyword will show up first in search results when someone looks for that keyword. Firms that bid a lower amount will be lower in sponsored search results. You can set spending limits so that you don't go over budget for your PPC search engine marketing.
How Does PPC Internet Marketing Benefit My Business?
Using PPC marketing effectively can help your web advertising get the clients you want. Instead of advertising to a wide range of people—for instance, by taking out ads on the website of a local newspaper or television station—you can limit your advertising to only people who are searching for things relevant to your firm using PPC search engine marketing.
What's more, unlike internet advertisements that are "pay per impression" (meaning that you pay per time the ad is displayed), PPC internet marketing only charges you when someone is actually interested enough on your ad to click on your website.
Maximizing PPC Marketing Cost Effectiveness
When you want to make sure that your PPC search engine marketing is working, you can use several different tools. Most of the time, the search engines themselves will provide you with bid management tools and analytical tools that can help you understand which of your PPC internet marketing strategies is working best.
You can make it easier to know what PPC marketing strategies work by experimenting with a wide range of advertisements and keywords. You may also want to alter your PPC internet marketing bidding strategies, to make sure that your bids are maximizing your return on investment. Experimentation is key, because there's no one size fits all solution: what works for one law firm may not be great PPC marketing for another, similar firm. You will want to see what works for your firm, in your location, rather than relying on what PPC search engine marketing works for someone else.
Automated bidding services are offered by Google and Yahoo, but these bidding services may not be the best way to run your PPC internet marketing campaign. Several third party software vendors sell programs that can make the data from your PPC search engine marketing work for you. This software tells you which aspects of your PPC marketing are working as intended, and which could use improvement.
Content, Content, Content!
The more quality content that you have on your website, the more effective your PPC internet marketing will be. Keep in mind that clicks don't matter if clients hate your website once they're there. You'll want to make sure that after bringing clients to your site with PPC marketing, they stay there because of your useful, original content.
One of the best ways to make sure that your PPC search engine marketing gets you not just clicks, but paying clients, is to design landing pages for each of your ad groups. Instead of sending your clients to your firm's home page when they click on one of your PPC internet marketing ads, consider sending them to a page that has to do with their exact legal concern.
For example, if someone got to your firm's website by clicking a PPC marketing ad for "Bronx car accident lawyer," you don't want to send them to your main page that contains information on premises liability or medical malpractice suits. Instead, create a special PPC search engine marketing landing page that talks about car accidents, including the kind of damages your client may be able to receive. The best content for PPC internet marketing will also be action oriented, encouraging clients to contact you as soon as possible.
Do It Yourself or Hire Another Company?
Not every law firm has the ability to do its own PPC search engine marketing. Especially if your firm's employees don't have as much web savvy, you may be interested in getting a PPC marketing services company to handle your PPC internet marketing for you. This can be a good solution: most large companies prefer to outsource PPC search engine marketing rather than doing it on their own. A full service PPC internet marketing company will help you maximize revenue and show you how to use any data you accumulate.
If your budget for PPC marketing is low, though, learning about internet advertising and bid management strategies can pay off. Sometimes, the cheapest PPC internet marketing services don't give you access to your own data, which can cost more in the long run than simply doing it yourself. The key to refining your PPC search engine marketing strategies is experimentation and learning from those experiments, and without your data, you are totally dependent on your marketing company.
Comments
comments